Pistachio Meringue Cookies are so amazing, delicious and tasty. You get a bite of pistachio crunch in each cookie.  There's a lovely colour and delicate flavour to these mini pistachio meringues. The perfect meringue is sweet, light and crisp with a slightly chewy centre. To die for. I hope you guys enjoy this recipe! If you like pistachio flavour like I do, this is the dessert for you!
Support me on Patreon: http://bit.ly/2nCJDhj
Get MY FREE E-BOOK - http://bit.ly/2pCPUqF 
Come to my SUPPER CLUB : http://bit.ly/2qNIJNF  
OTHER DELICIOUS RECIPES YOU MIGHT LIKE:
Easy Desserts and Cupcakes Recipes: http://bit.ly/2qPNnLb
No bake Desserts: http://bit.ly/2qO93Jj
Caramel desserts recipes : http://bit.ly/2qchQ4W
Delicious Summer Recipes: http://bit.ly/2qaBRsD
Mirror glazed cakes: http://bit.ly/2qLOKwh
Cakes & Baking Recipes: http://bit.ly/2q3W6fx
Russian Desserts: http://bit.ly/2buzdX8
Best Lava Cakes : http://bit.ly/2qPuhok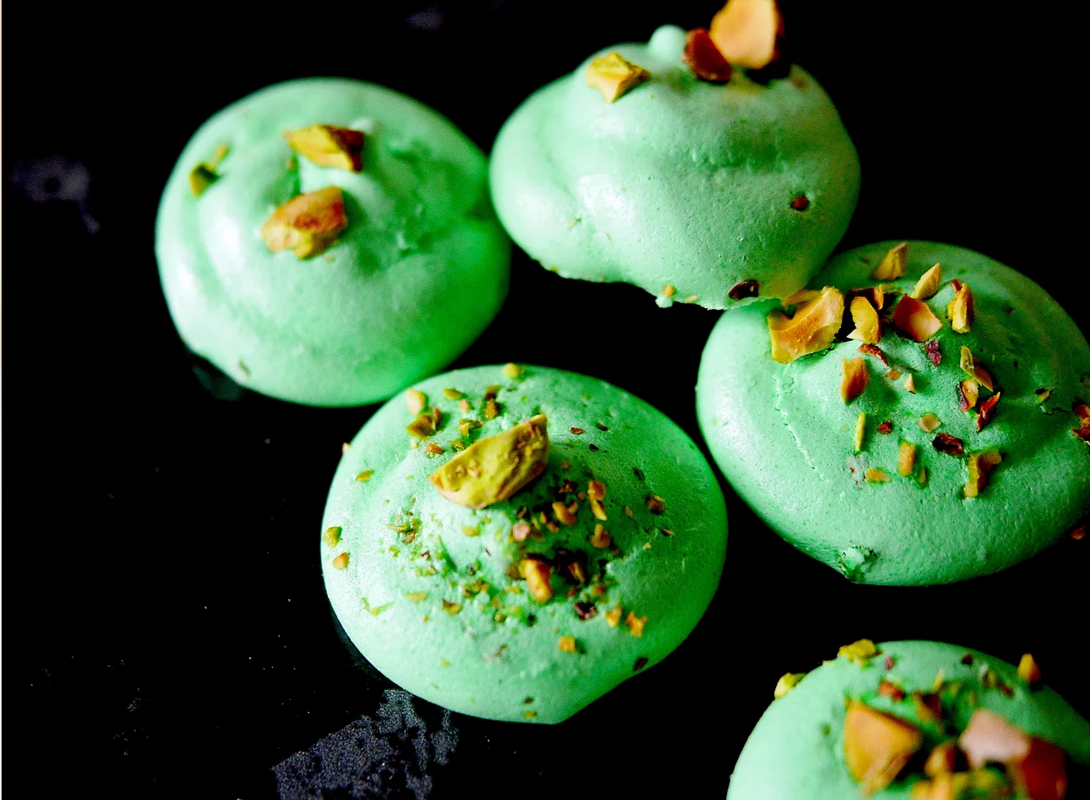 NEW VIDEOS EVERY WEEK!  Subscribe its FREE - http://bit.ly/1HZIKCo 
Press the bell, so you are notified when I upload new stuff 
FOLLOW ME !
Facebook: https://www.facebook.com/AllasYummyFood
Instagram: http://instagram.com/allasyummyfood
Pinterest:  http://gb.pinterest.com/allatinn/
Twitter: https://twitter.com/allasyummyfood
Google + : https://plus.google.com/+AllasYummyFood
Snapchat Code : allasyummyfood
Ingredients
For the meringue
4 egg whites
225g caster sugar
50 gr pistachios without shells
1-2 drops of green food colouring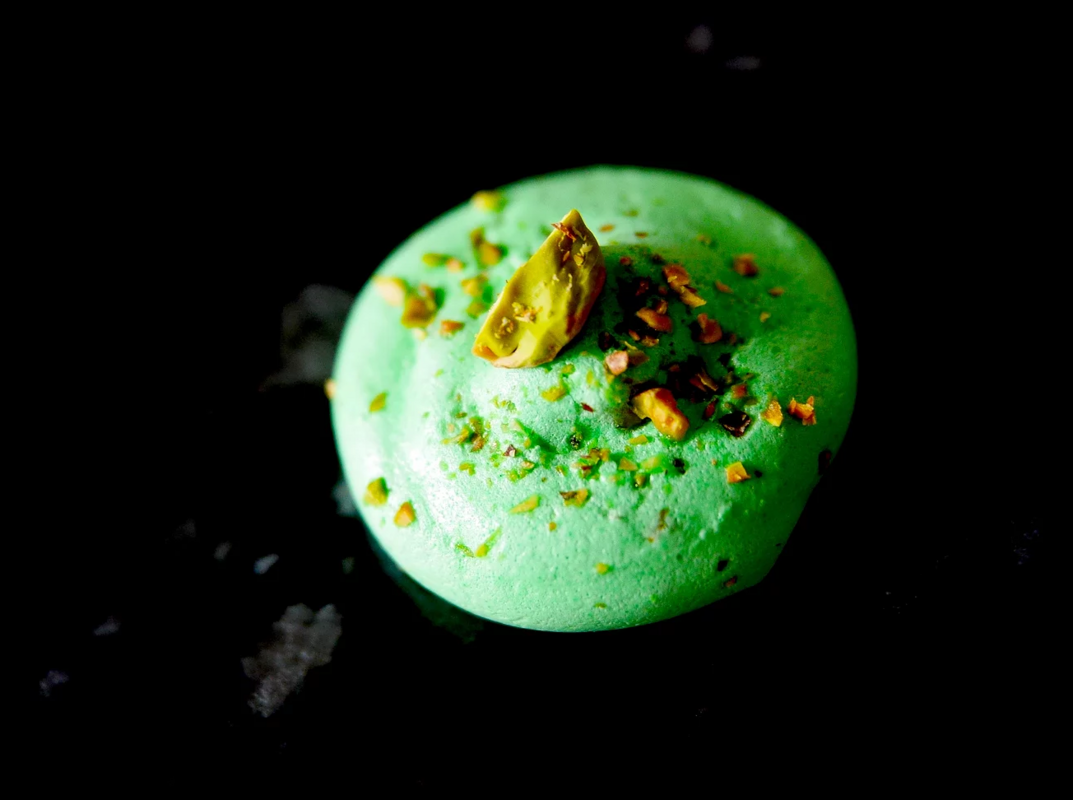 Directions
Step 1 : In a clean bowl, add egg whites. Make sure the bowl is not greasy and there is no egg yolks in your egg whites or it wont whisk to stiff peaks. Start whisking the egg white for 5 min on low speed until foamy, then slowly start adding sugar and whisk on high speed. Meringue is done when its glossy, you have stiff peaks and there is no sugar in the meringue.
Step 2 : Place pistachios onto a board and chop them finely with a knife. Add half into the meringue along with green food colouring if you wish. 
Step 3 : Place in a piping bag with no nosil or a star nosil. Pipe your pistachio meringue cookies on top of parchment paper and space them 1-2 cm apart as they grown in the oven.  Add the other half of crushed pistachios onto each meringue cookie.
Step 4 : Bake them for 1 hour for 120 C / 250 F. Leave the cookies to cool down completely.
Alla xxx