NO BAKE STRAWBERRY MACAROONS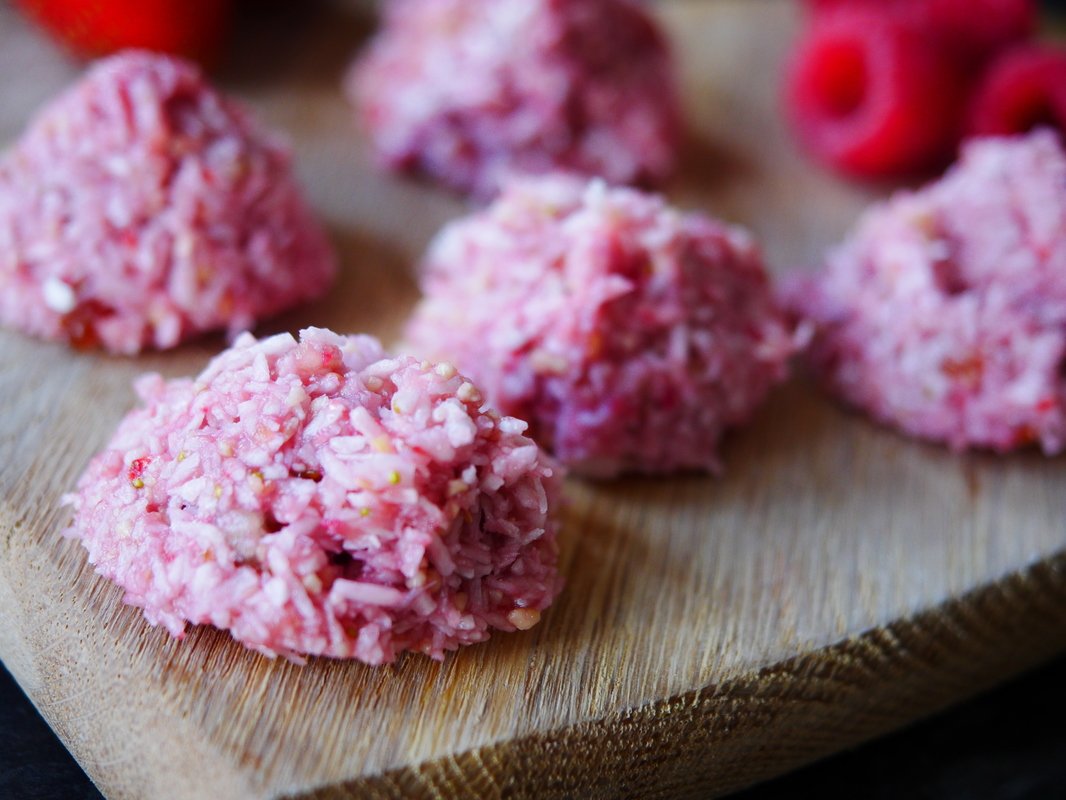 These no bake strawberry macaroons are healthy and decadent treat.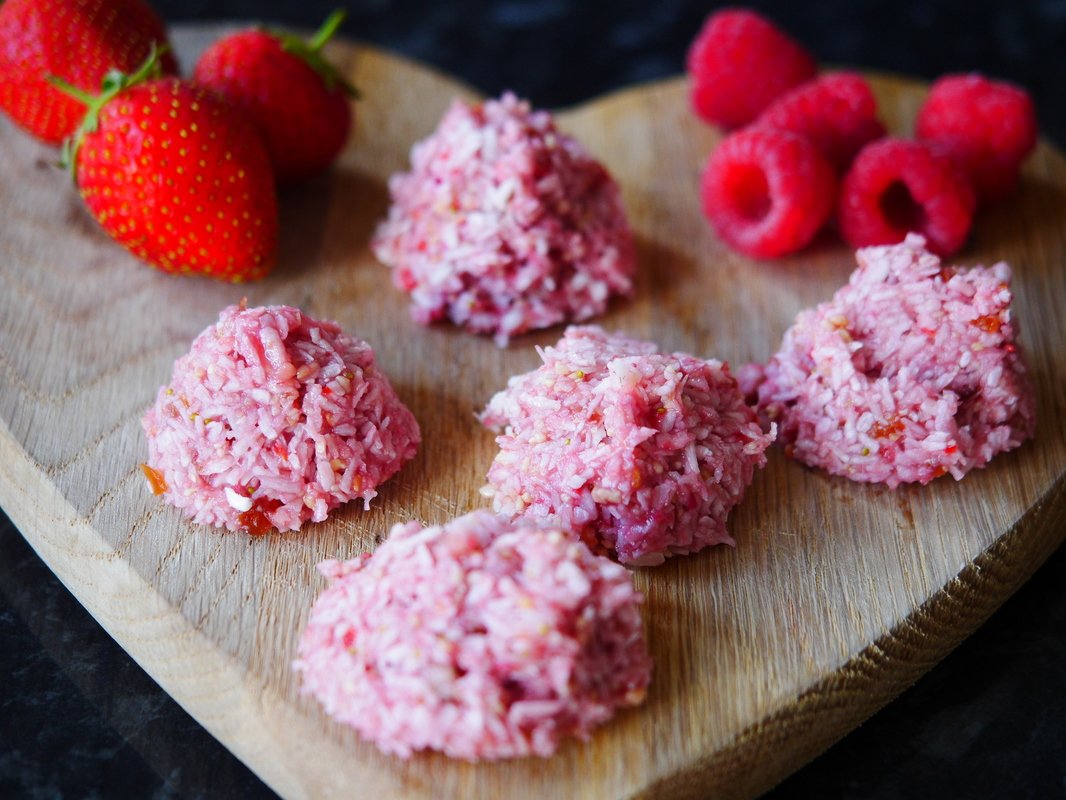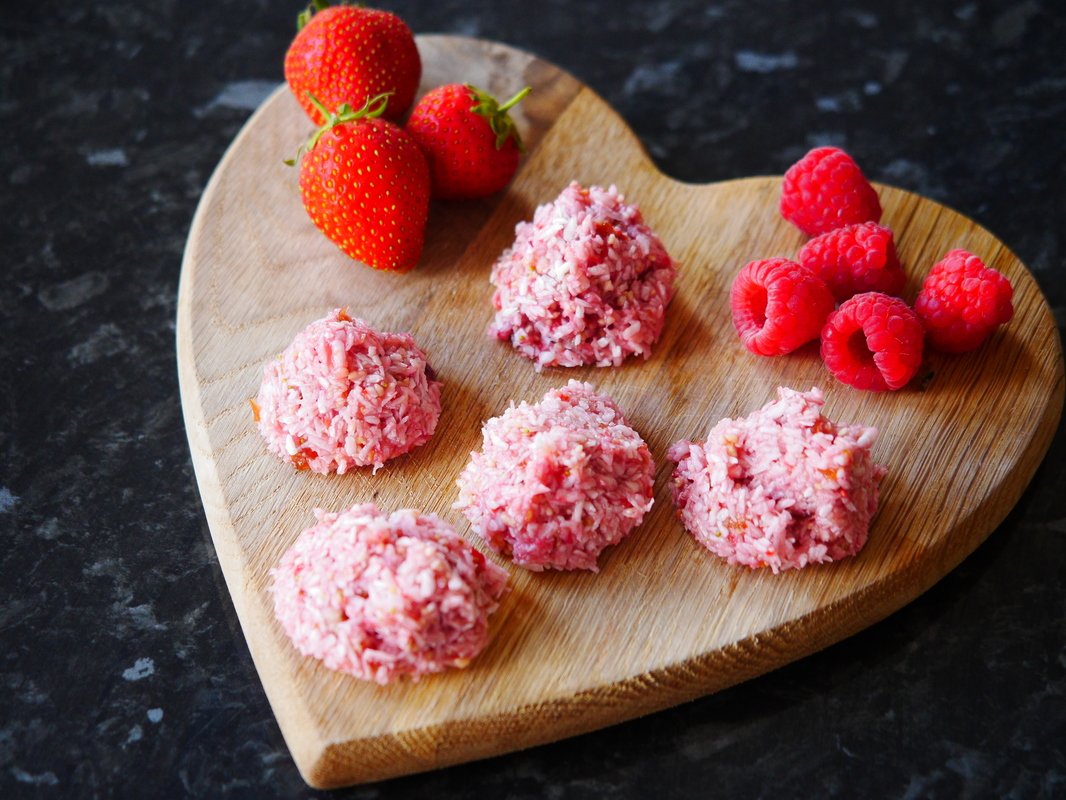 Each delicious bite is infused with pure strawberry and raspberry flavours, creamy coconut and hint of vanilla.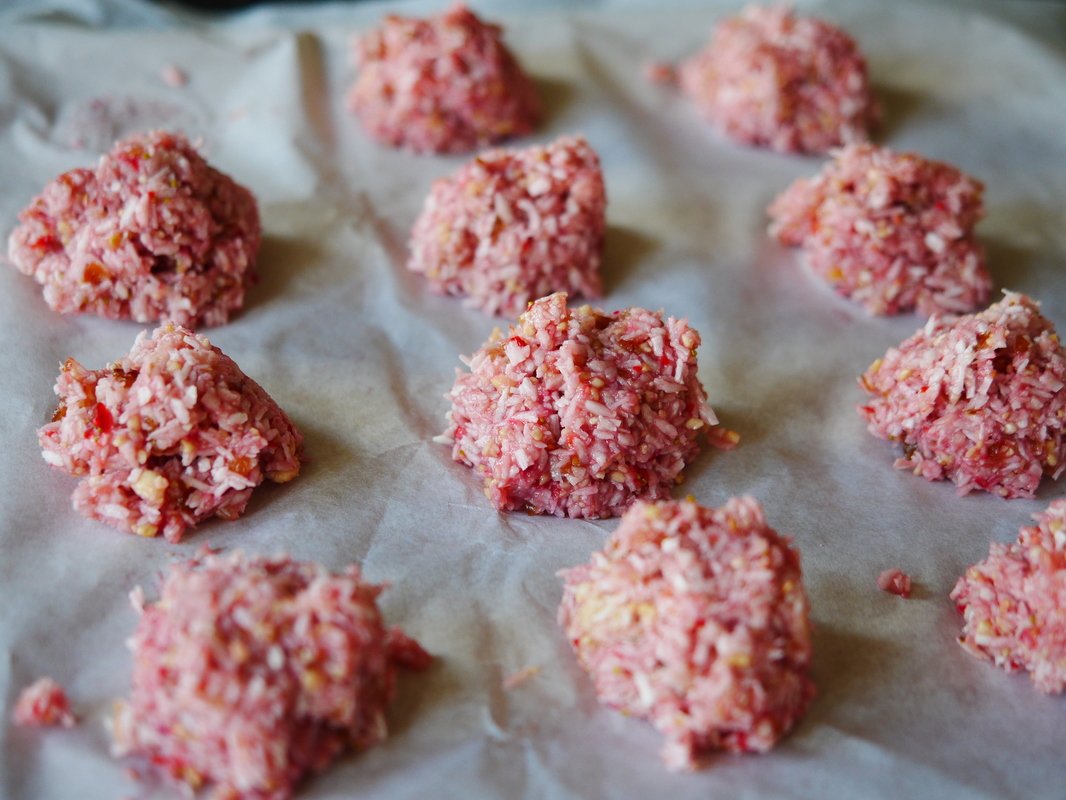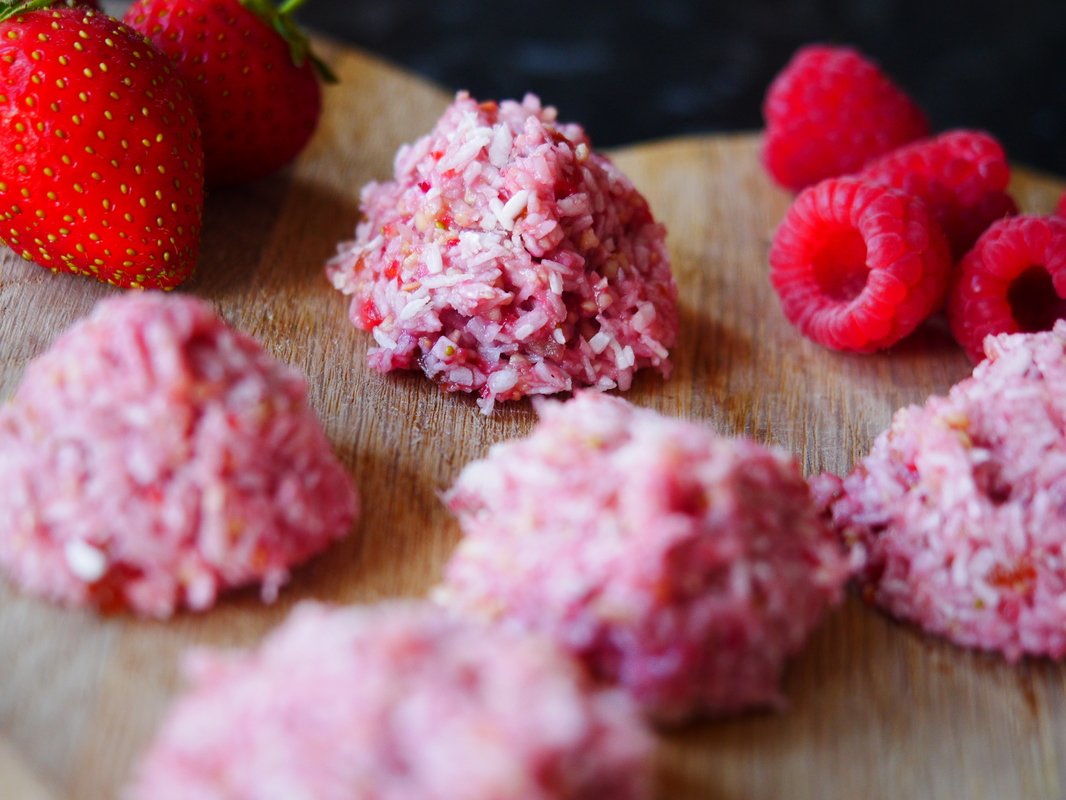 These are so simple and delicious ... I'm very excited.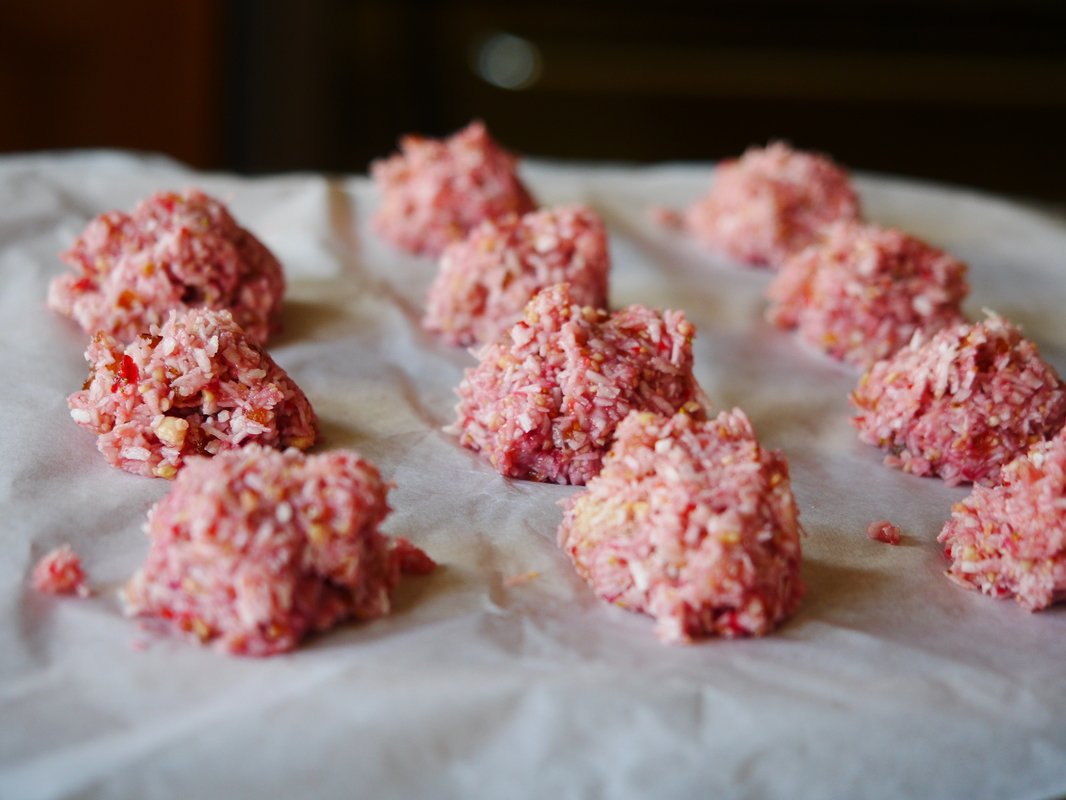 These are my go-to for spring/summer entertaining. They don't need to be refrigerated long; they can simply be chilled until you're ready to serve.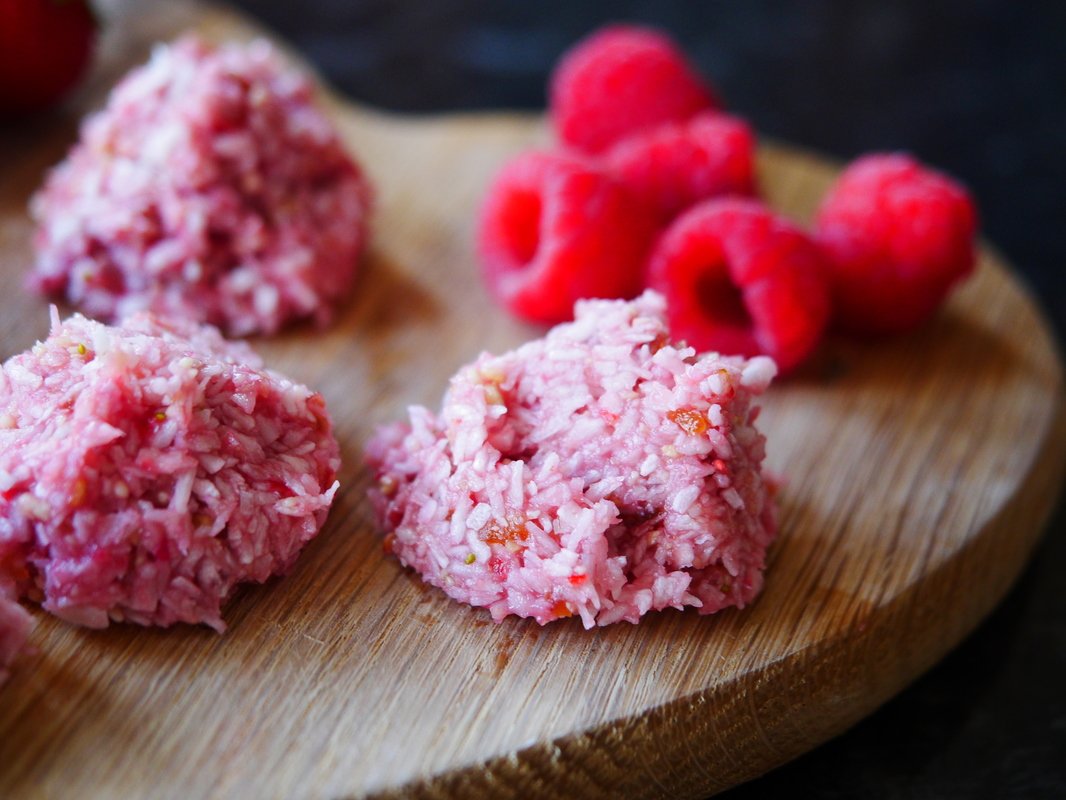 This nutritious dessert is not only dairy-free, it's also naturally egg-free, gluten-free, soy-free too!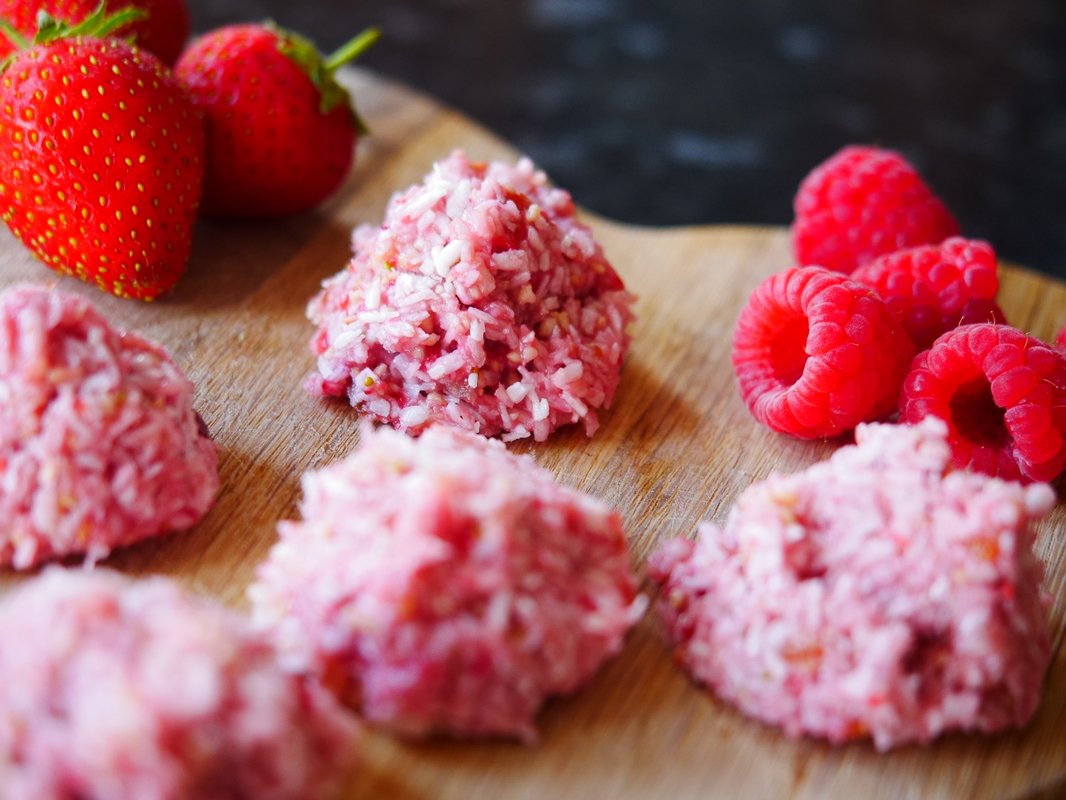 But to those of you who are "just" dairy-free or not dairy-free at all, but a fan of coconutty macaroons, trust me, you will love them!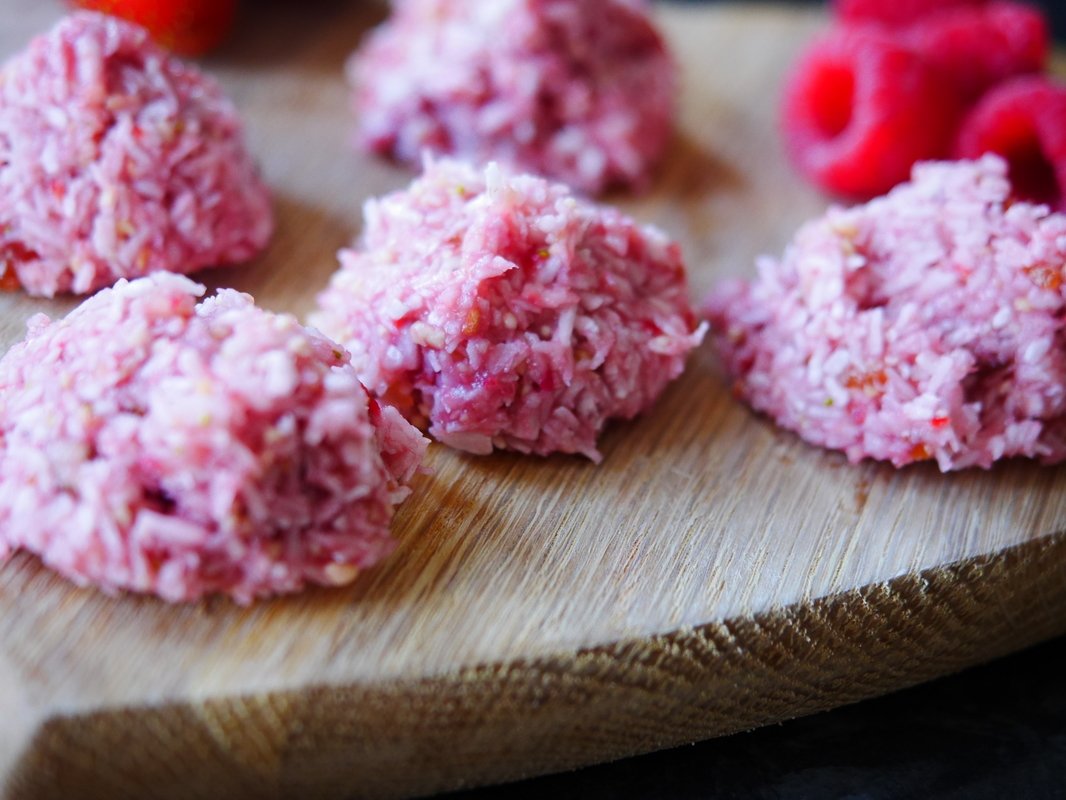 Ingredients 
1/3 cup OR 80 gr gr cashews or almonds
3/4 cup OR 200 gr of shredded coconut
4 strawberries and 4 raspberries
2 tablespoons of honey
1/2 teaspoon pure vanilla extract
4 dates
2 tablespoons melted coconut oil
1 tbsp of lime juice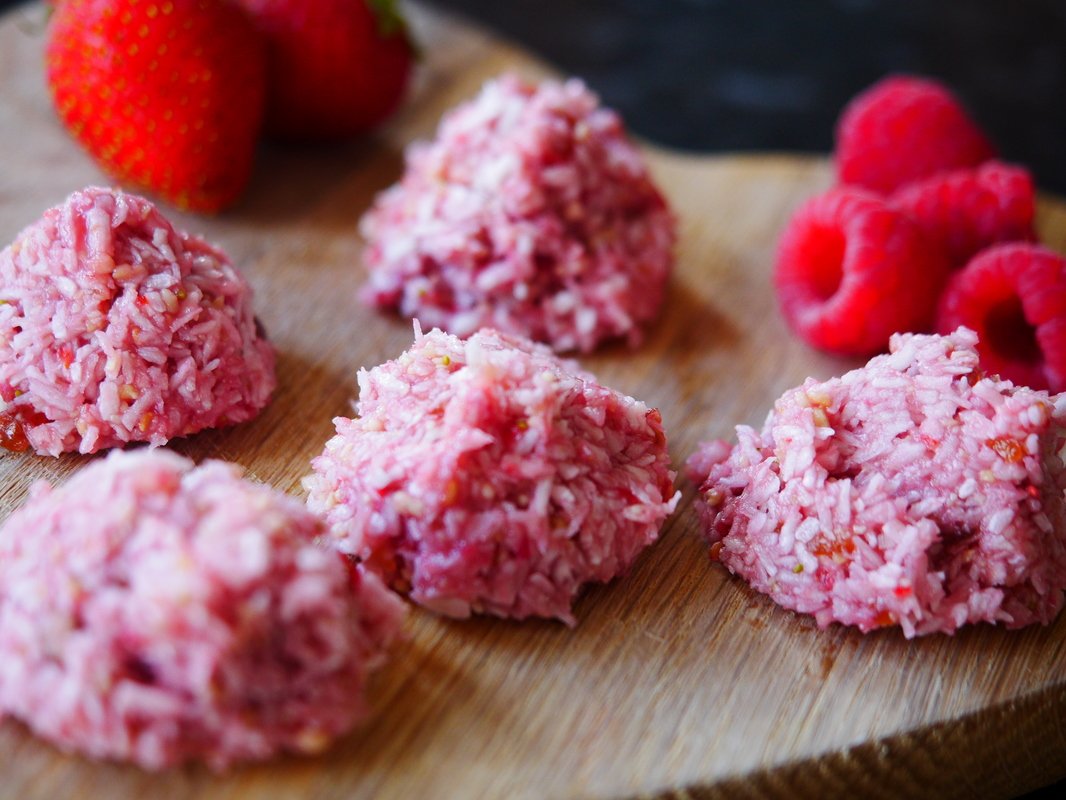 Directions 
Step 1 : In your food processor, add your cashews and blend until smooth. 

Step 2 : Add the rest of your ingredients and blend.

Step 3 : Scoop out the mixture onto a baking sheet and place in a freezer or fridge for 1 hour or until set. Enjoy!
Watch full video here :
Lots of love,
Alla xox