COLD BEETROOT SOUP - XOLODNIK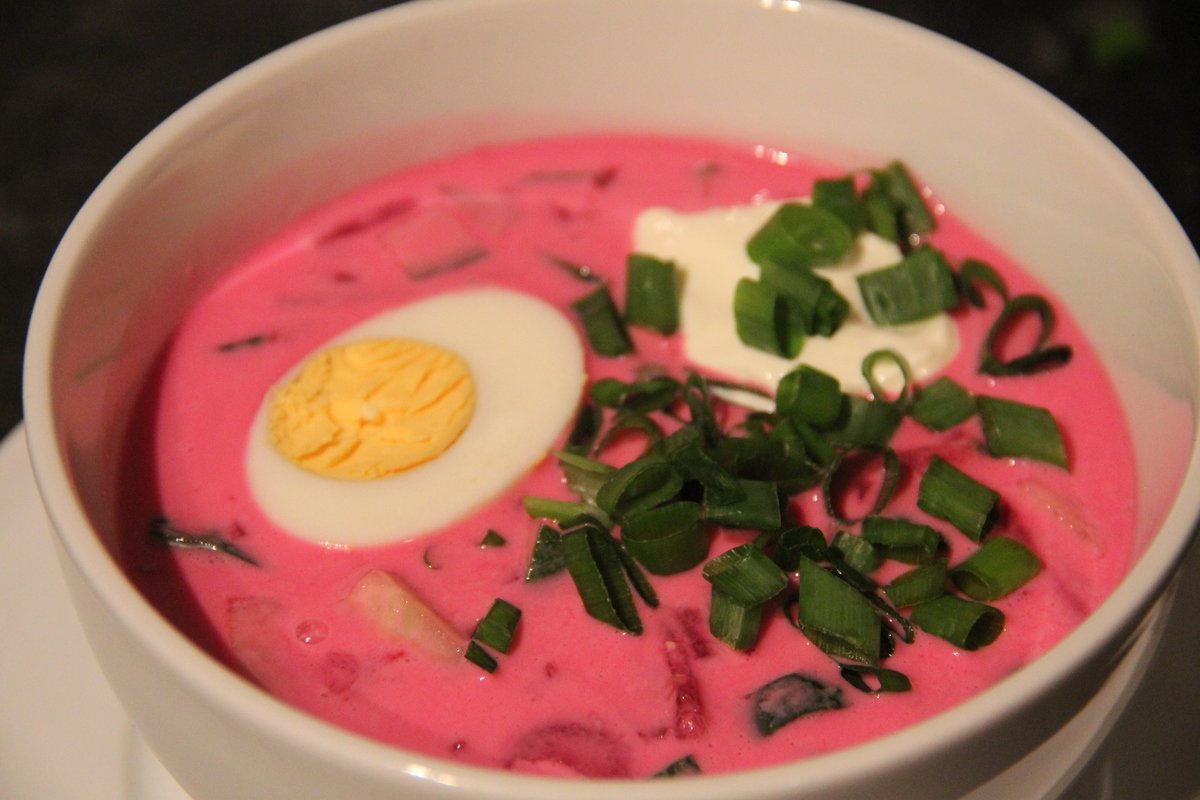 Today I will show you how to make this refreshing cold summer soup called Holodnik. Holodnik is a cold borscht, but tangier. It has fresh crunchy vegetables, beautiful color and I love a bit of egg in there as well.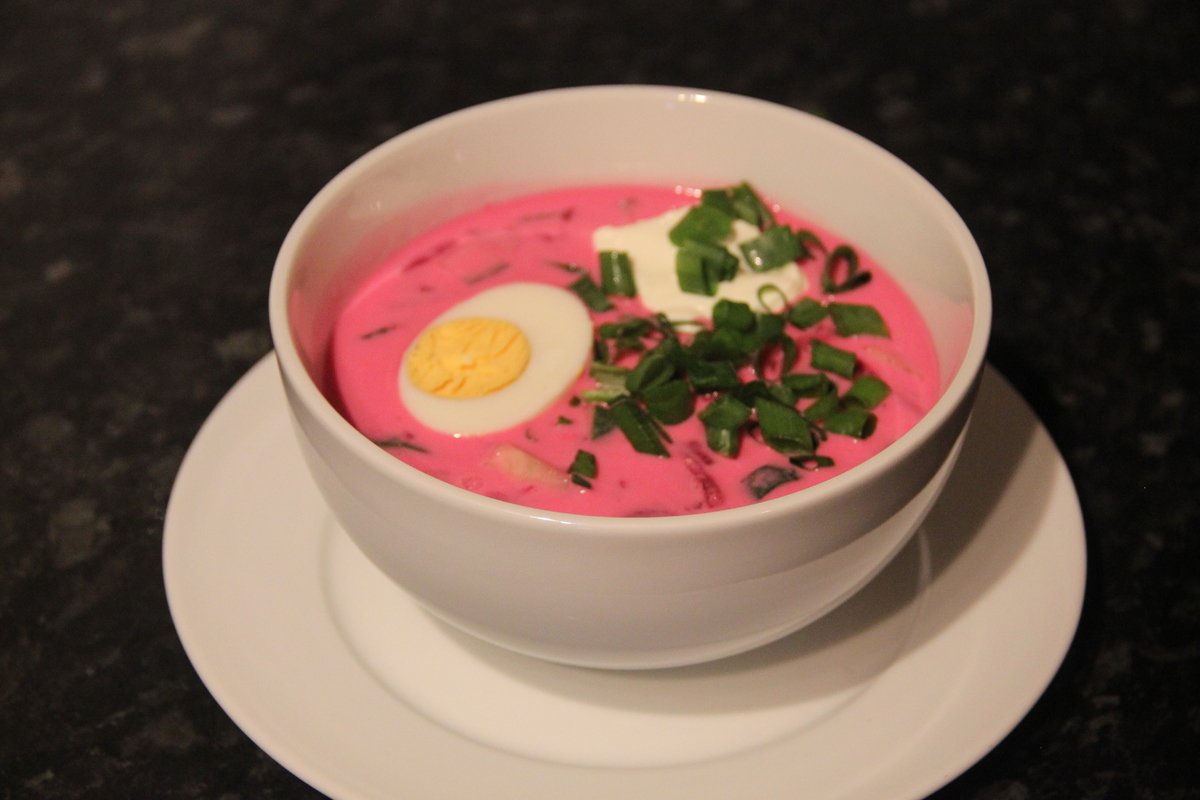 Its truly a gorgeous soup! Its super healthy and great for your digestive system. If you like cold soups, then its a must try recipe and dont be scared of that beautiful colour!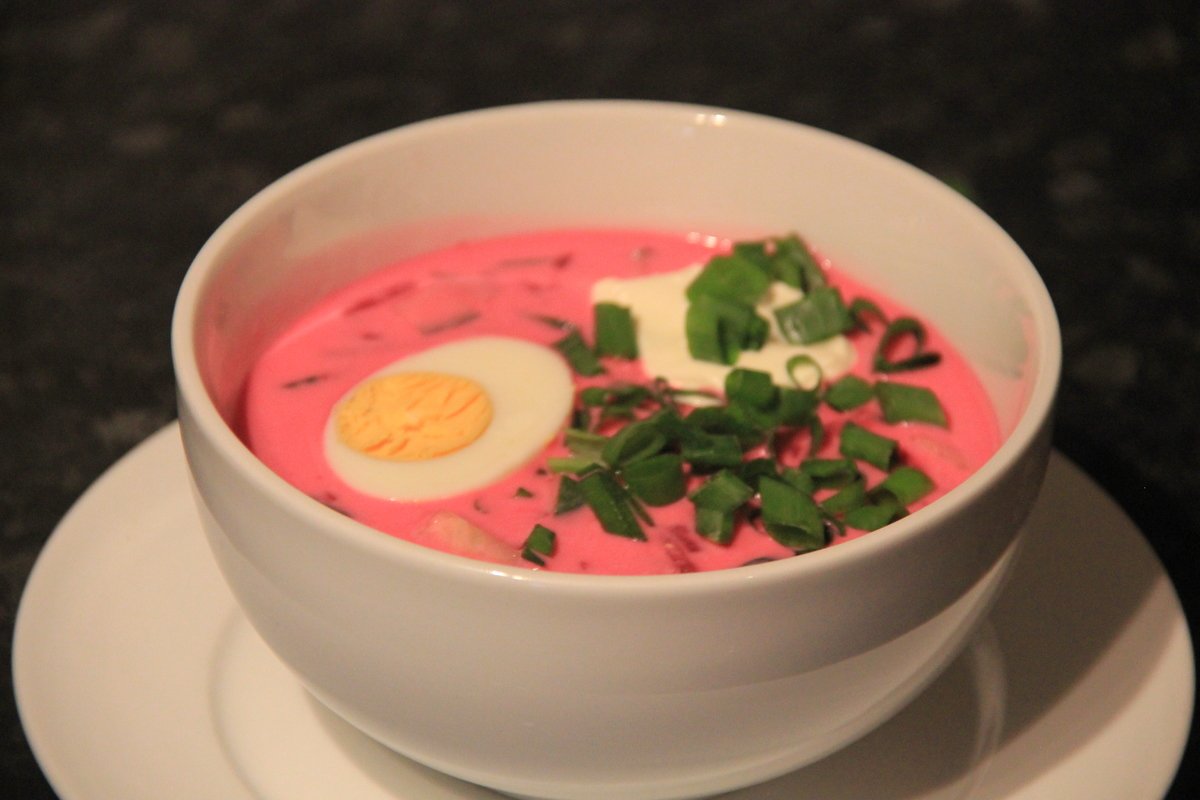 Vibrantly coloured Holodnik is a popular summer dish in Latvia, Poland, Lithuania and Estonia as well as Russia. The warm version of beetroot soup is called borscht.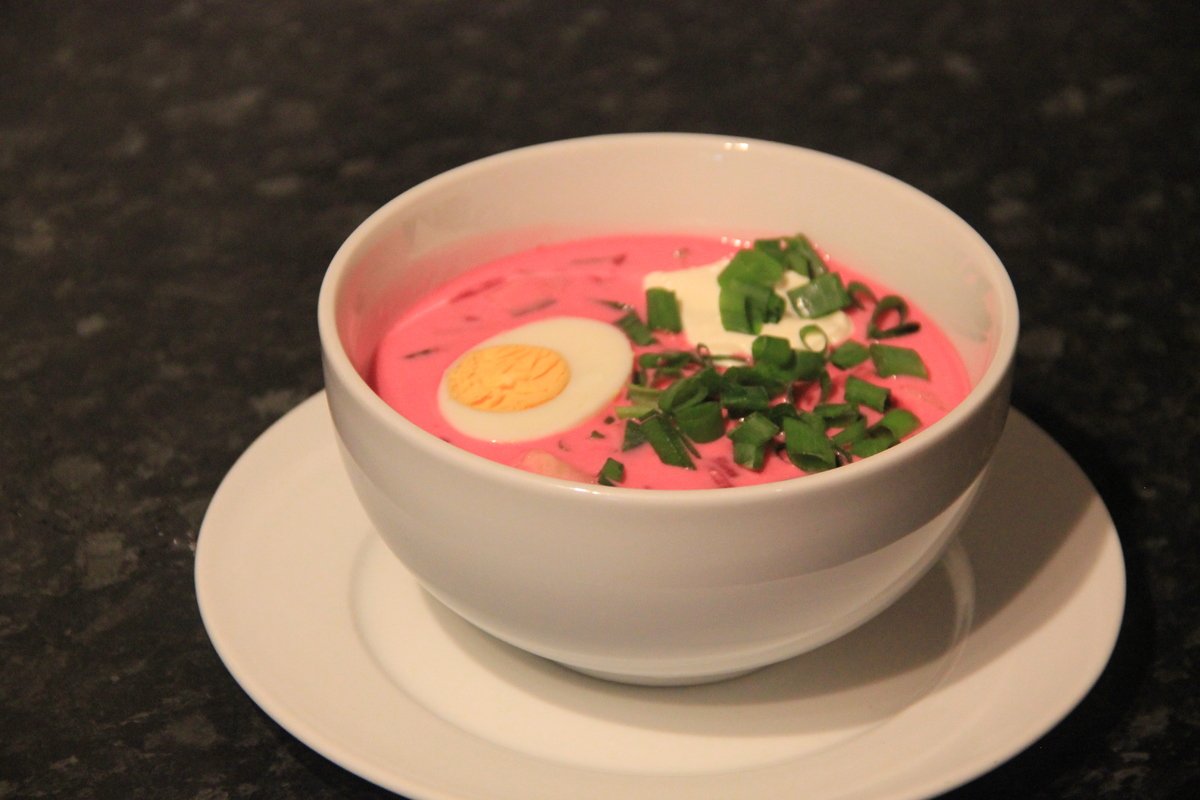 Ingredients:
3 medium beets
3-4 short green cucumbers 
handful of green onions and dill , chopped
1 litre of kefir or buttermilk
1 Tbsp grated horseradish or mustard
salt & pepper to taste
2-4 eggs
boiled cold water
lemon juice 2tbsp
sour cream 100 gr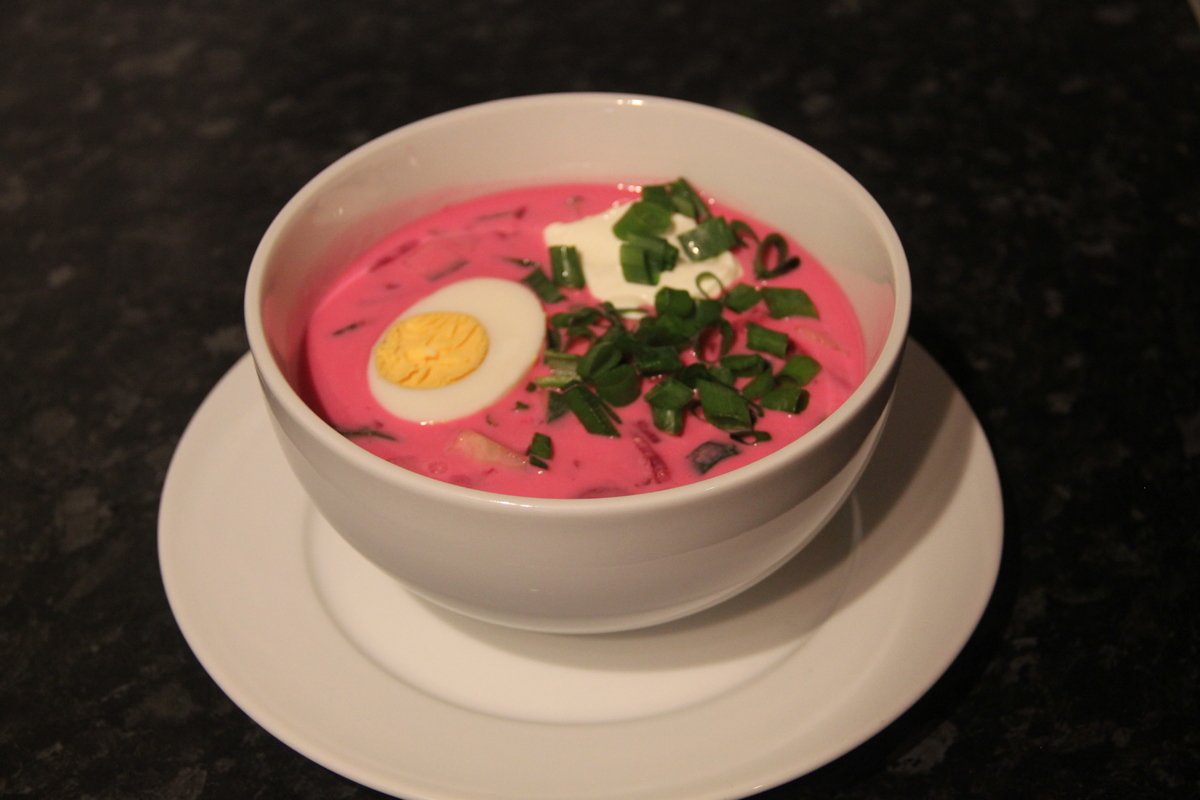 Directions 
Step 1 : Wash your beets, wrap in foil and roast in a 200 C oven for about 45 minutes, until cooked through -test by piercing with a sharp knife. Cool completely, then peel and grate.
Step 2 : Hard-boil the eggs, then cool under cold water. Peel and cut into half lengthwise.
Step 3: Wash the cucumbers, cut into small dice. Chop your dill and green onions.
Step 4: In a large bowl, place the beetroot with cucumber and add kefir. Mix well, then add horseradish or mustard, salt and pepper. Add your eggs, green onion and dill with lemon juice, mix well and taste. Place in a fridge for few hours. 
Step 5 : Serve very cold, topping each portion with a boiled egg half or two. This soups keeps well in the fridge for a day or two.
Watch the video here:
Lots of love,
Alla xoxo