RUSSIAN WAFFLE CAKE VIDEO RECIPE ( NEW!!!)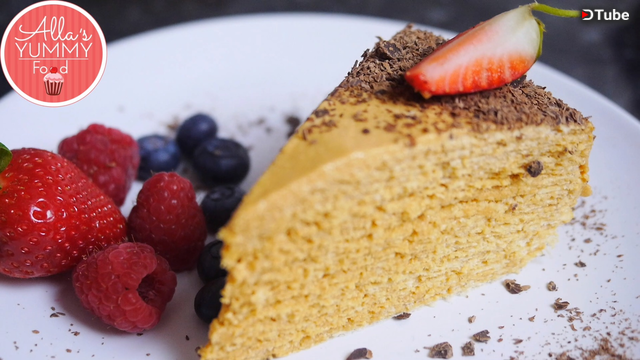 ---
GUYSSSS THIS IS EXCLUSIVE!! NEW RECIPE AND YOU GET THIS BEFORE ANYONE ELSE ON MY SOCIAL MEDIA!! ENJOYYYY THE VIDEO!!!!!!! P.S. ITS QUITE LONG BUT TOTALLY WORTH IT!
Waffle cake is a dessert that can be made within a few minutes. They are the classic treat that every kid in a Eastern Europe has tried. Dulce de leche is a great addition to crispy light waffle cakes, they taste like candy.
Ingredients
1 package plain wafers – round or square ( I have 22 small layers)
1 can cooked sweetened condensed milk or Dulce de leche
200 gr unsalted butter, softened
Directions
Step 1 : In a large bowl, combined cooked condensed milk, softened butter and whisk with an electric stand mixer. Beat on high speed for 3 minutes.
Step 2 : Spread the caramel cream on the wafers, making sure to reach the edges. You don't have to add too much, but enough to have the layers stick. But I like it very moist, so I add quite a generous amount.
Step 3:Top the cake with some grated dark chocolate. Leave it in room temperature for 2 hours, and then place in the fridge for another 3 hours. Then, slice it up and serve! Everyone will love it.
---
▶️ DTube
▶️ IPFS