Hey Guys...!!! Today I will share to you a simple recipe to make leaf crackers melinjo.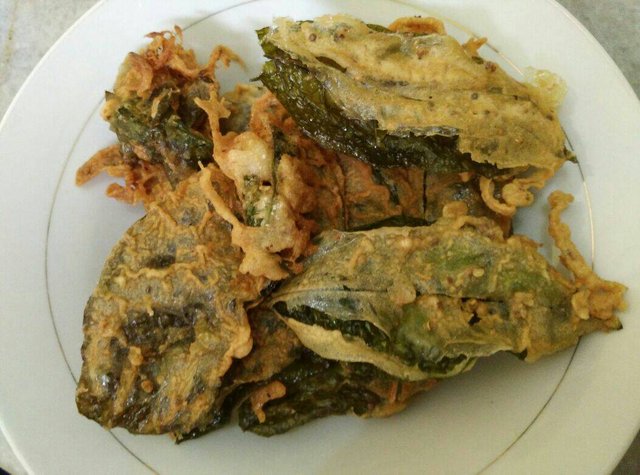 Melinjo (Gnetum gnemon) is a plant that we have encountered in Indonesia. Usually people use melinjo fruit to be used as food, but many serve as a cracker Emping (Melinjo). Crackers emping which is characteristic for the people has become a player in global trending because it is so tasty and crispy. But this time I will make a dent using melinjo leaf, surely you wonder why leaf used as a cracker? ... heheheh
Come follow me make it ... !!!
To make crackers leaf melinjo, the necessary ingredients as follows :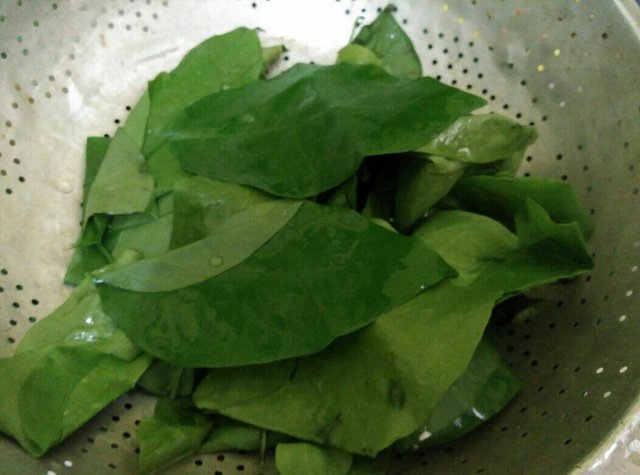 Ingredients :
Leaves melinjo
Rice flour ¼
Coriander to taste
2 cloves of garlic
Seasonings sense of taste
Enough water
¼ cooking oil
After all materials complete, and then to process the steps to make the flour mixture to coat melinjo leaf and fry process.
Steps :
Puree the garlic and coriander
Enter the rice flour into a bowl and mix with garlic and coriander which has been mashed, add a bit of flavor that leaf melinjo became unwell after finish frying and enter enough water and stir until the dough evenly
Wash the leaf thoroughly melinjo then enter it into the dough
Heat oil in a frying pan
Once the oil is hot, enter one by one leaf melinjo that has been coated with the flour mixture into the frying pan containing hot cooking oil
Fry until the color becomes brownish melinjo leaf crackers
Remove and drain, crackers ready to eat leaf melinjo
What do you think? You can try it at home and could style it yourself by the way you. Secured will also be delicious taste.
You're curious? Let's try ... !!!
---------------------------------------------------------------------------------------------------------------------------------------------------------------------------------------------------------------------------------------------------------------------------------------------------------------------------------------------------------------------------------------------------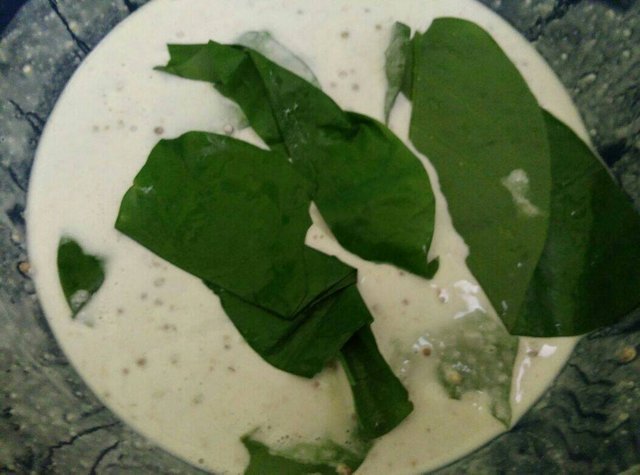 Melinjo leaves which will be coated with rice flour dough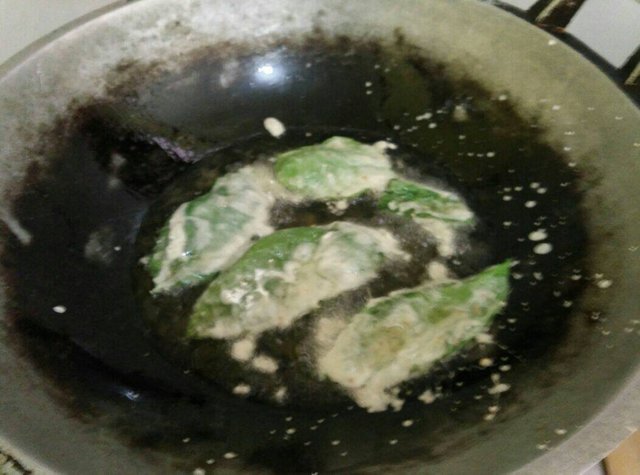 The process of frying in the pan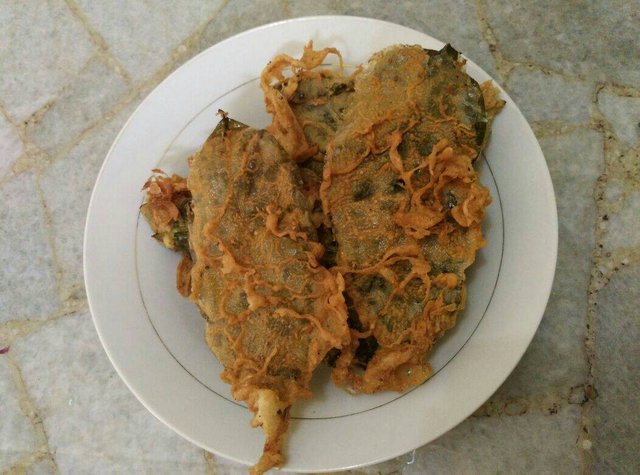 Leaf crackers melinjo ready to eat
---------------------------------------------------------------------------------------------------------------------------------------------------------------------------------------------------------------------------------------------------------------------------------------------------------------------------------------------------------------------------------------------------
Written By : Alfarisi (Original) 
Follow Me @alfarisi 
Follow My IG @imalfaa 
If you like, you can vote me
Thank You :)