I recently started working for a friend who just had a baby. Every three days, I go and make her cold pressed juices. I also help with whatever she needs, from prepping meals to helping with her garden.
On this particular day, she wanted some help making these yummy falafel bites!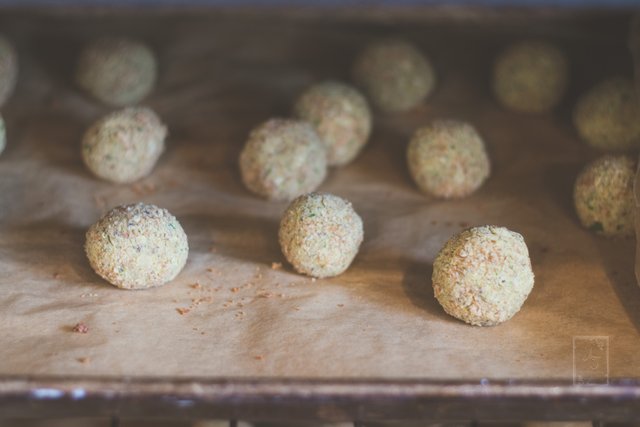 The recipe came from one of her vegan cookbooks (I forgot to check the title...) Being that I was "on the clock" while prepping/photographing these, I didn't get to stick around for the final product, but she did give me one to take home and try and it was super tasty! She stores them in her freezer to warm up throughout the week.
So to start, the oven needs to be preheated to 400 degrees. Then line a large baking sheet with parchment paper.
To make the falafel, you'll need:
1 can (15 oz) of chickpeas (drained and rinsed).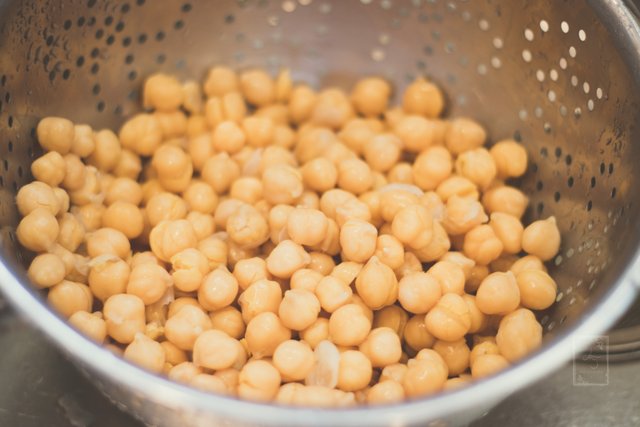 1/3 cup packed with fresh parsley leaves & 1/3 cup with cilantro leaves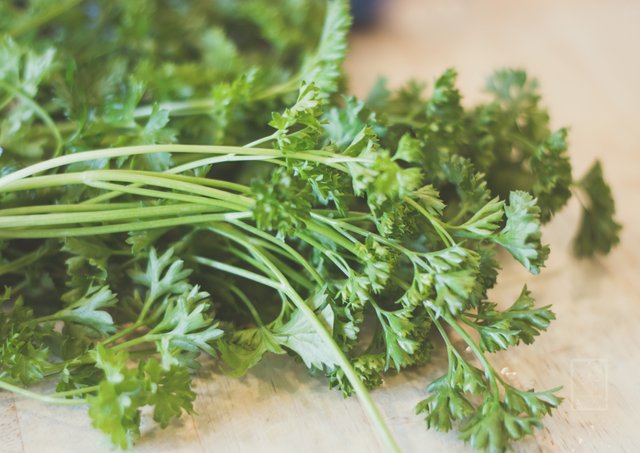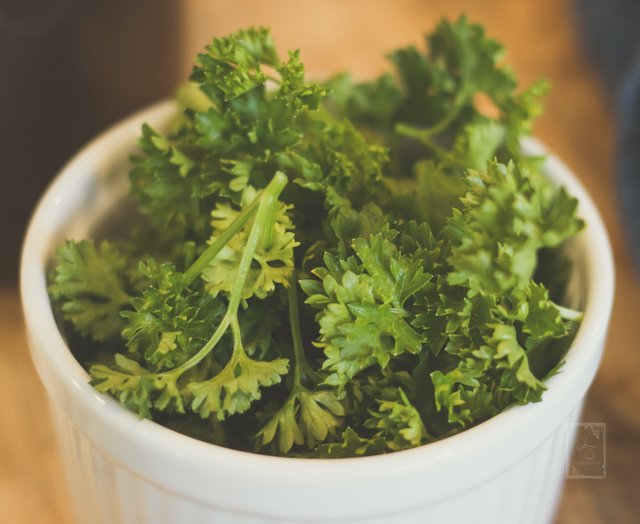 3 cloves of garlic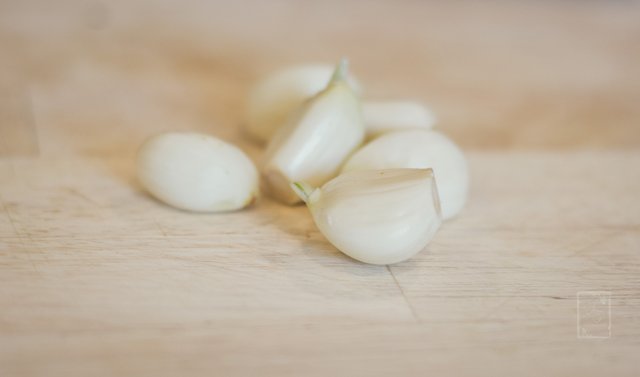 1/2 cup of red onion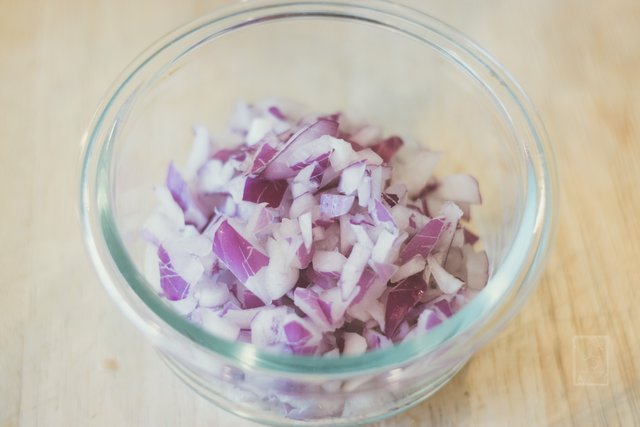 1/2 teaspoon of fine grain sea salt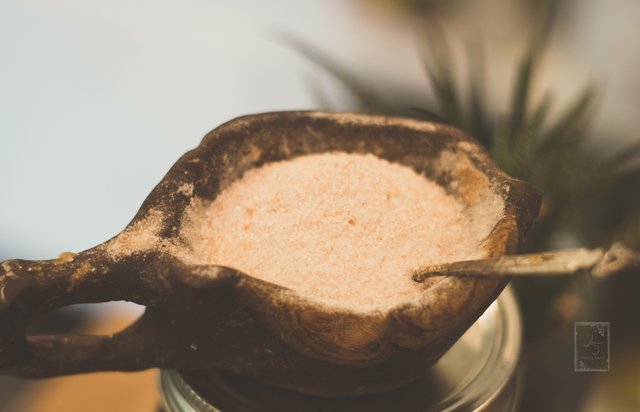 1/2 teaspoon of ground cumin
2 tablespoons of flaxseed
1/4 cup and 6 tablespoons of bread crumbs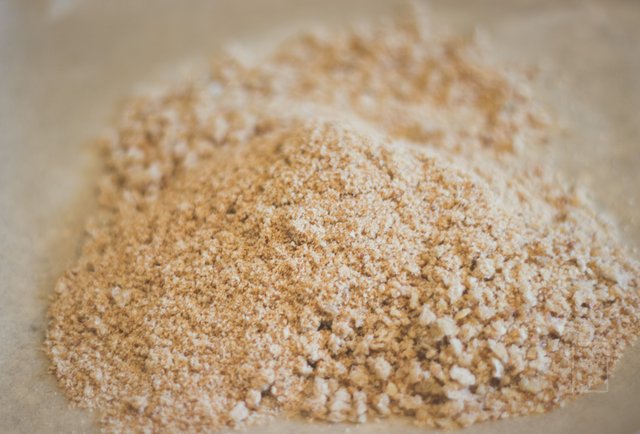 !
Combine the garlic, onion, cilantro and parsley in the food processor until they are all minced.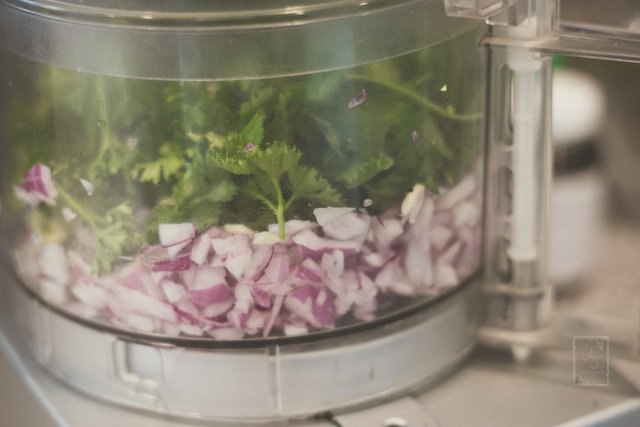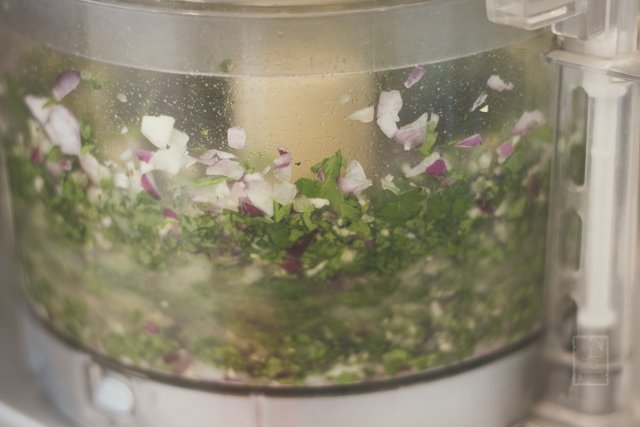 Then add the chickpeas and continue processing until a dough-like mixture is formed.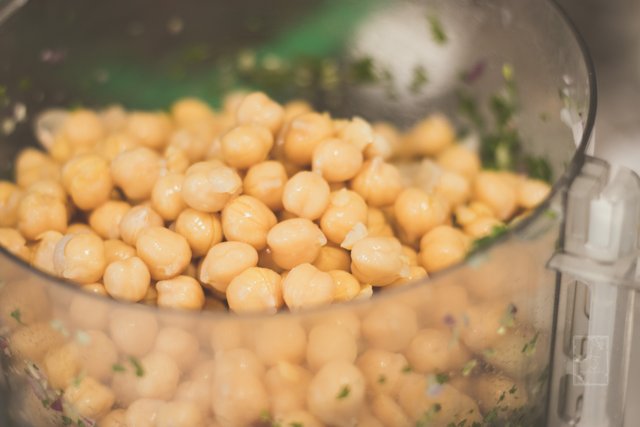 When the mixture can be pressed together, without falling apart, transfer it into a large bowl and combine with the flaxseed and 1/4 cup of the breadcrumbs. (Make sure not to use all of the bread crumbs)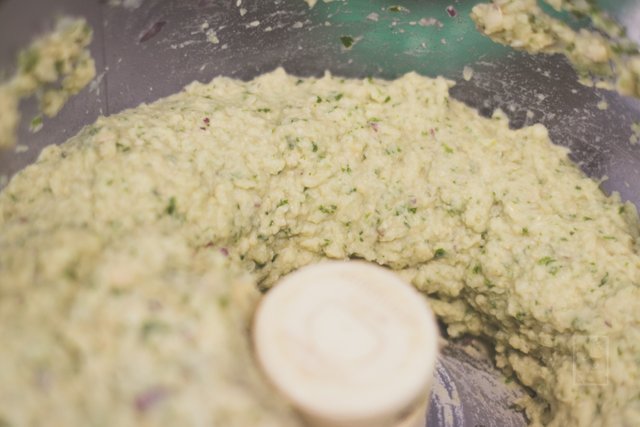 Then shape the mixture into small round shapes, using about 1 tablespoon for each one. Press firmly to maintain the shape. Continue this process until all of the dough-like mixture is used.
Then add a touch of water (a couple of drops) onto each patty.
And roll each individual patty into the remaining breadcrumbs.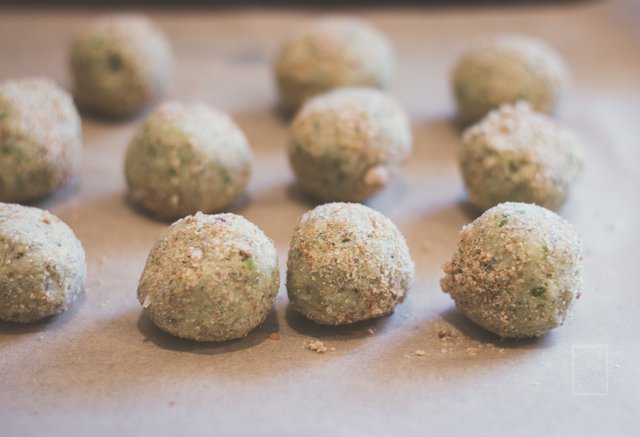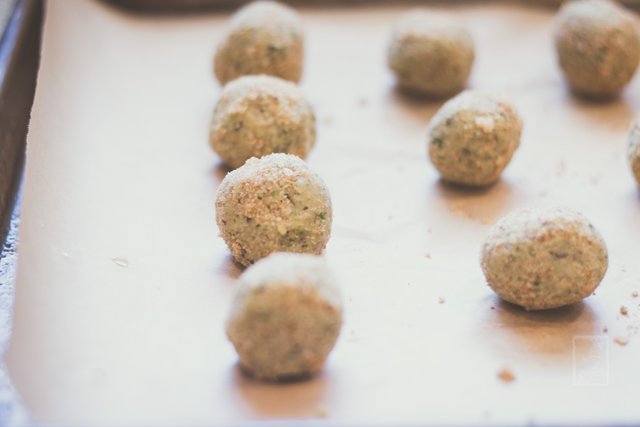 Bake for about 30 minutes or until golden brown. Flip halfway through, about 15 minutes in.
My friend quickly whipped up the amazing Tomato-cucumber salsa to go with the falafel bites!
She combined:
1 1/2 cups of grape tomatoes
1/4 cup of red onions
1/4 cup of fresh cilantro
1/2 cup of diced cucumber
1 tablespoon fresh lime juice
Sea salt to taste.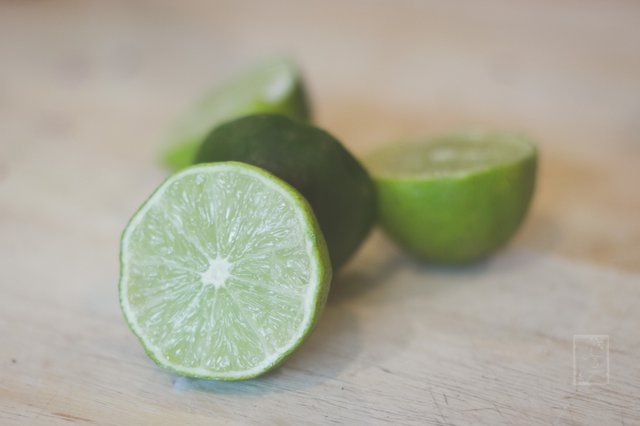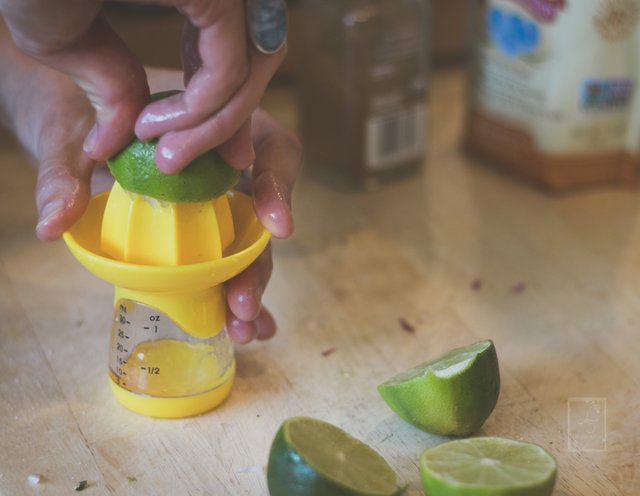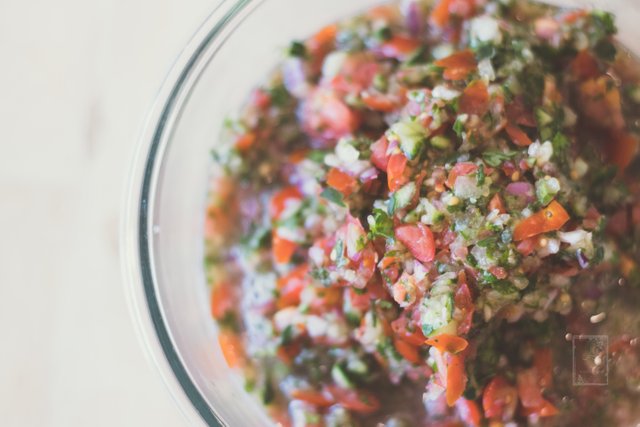 As I mentioned earlier, I didn't get to see the final product. However, the cookbook recommends serving the falafel bites over lettuce leaves, topped with some of the Salsa and drizzling it with a Lemon-Tahini dressing (not mentioned in this recipe).
Enjoy!!