Original Meat or Imitation Meat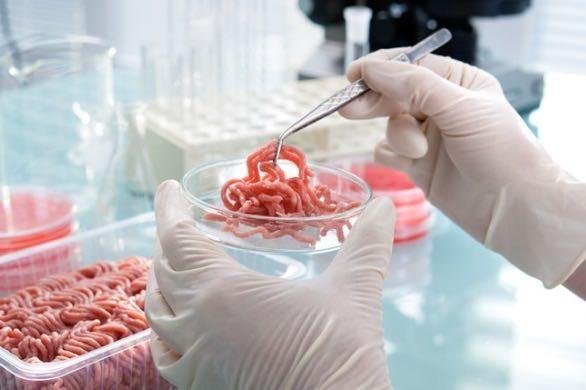 Meat is a food rich in benefits for the human body, meat is one of the most favored food by the whole world. Although we know that the price of fresh meat is very expensive when compared to canned meat or meat that has been preserved, in terms of fresh meat health is preferred from canned meat or meat that has been preserved.
But how would you think if a company tries to make imitation meat or better known as fake meat, that is meat made by man-made engineering. how the level of quality of security for those who consume such artificial meat and the side effects of artificial meat or imitation meat. Nevertheless, some people assume that this artificial meat can be bought eh all society because surely the price of artificial meat cheaper than the original meat. but the side effect of artificial meat is greater than the original meat. So all is up to the opinions of each community and also depending on their needs as well.
Daging merupakan makanan yang kaya akan manfaat bagi tubuh manusia, daging huga merupakan salah satu makanan paling disukai oleh seluruh dunia. Meskipun kita tahu bahwa harga daging segar sangatlah mahal bila dibandingkan dengan daging kaleng ataupun daging yang telah diawetkan, dari segi kesehatan daging segar lebih diutamakan dari pada daging kaleng ataupun daging yang telah di awetkan.
Namun bagimana pendapat anda jika sebuah perusahaan mencoba membuat daging imitasi ataupun lebih dikenal dengan daging palsu, yaitu daging hasil rekayasa buatan manusia. bagimana tingkat kualitas keamanan bagi yang mengkonsumsi daging buatan tersebut dan efek samping dari daging buatan atau daging imitasi. Namun demikian sebagian masyarakat menganggap bahwa daging buatan ini mampu dibeli eh semua kalangan masyarakat karena pasti harga daging buatan lebih murah daripada daging asli. akan tetapi efek samping daging buatan lebih besar daripada daging asli. Jadi semua terserah pada pendapat masing-masing masyarakat dan juga tergantung kebutuhannya juga.