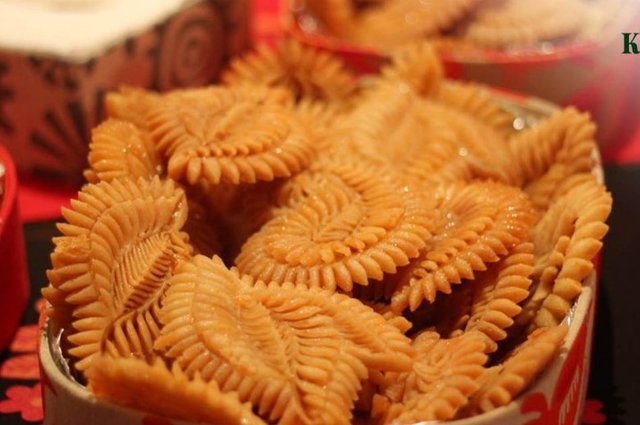 🍶Ingredients:
➡Almond rice powder 2 cups,
➡Mung bean flour,
➡half cup of milk,
➡2 cups of water,
➡1 table spoon of ghee,
➡1 cup of sugar and 1 cup of water.
➡In order to design, date pistachios and toothpicks are needed.
Procedure:
Boiling water mixed with milk. When it is blown, apply a little salt rice powder and stop the oven for a few minutes. Put the bud in the pulse pulses and roast it. Pour rice powder well with pulse and ghee with moth. Cut the bread into a sack of bread. Prepare the date spines and designs in the submerged oil and fry the medium.
Take fried patta with coconut.
https://smartsteem.com?r=ahsanul00

rivalzzz