What is a Tapa!? Barcelona has YUMMY Tapas 😋
Spain is know for delious Tapas!
What is a Tapa?
In Spanish cuisine a Tapa is a appetizer or snack that can be served hot of cold. Sometimes it can be a small plate potatoes, meat, cheese to something like a side of olives and cheese.
Tapas are small dishes. Some people eat them as a side to a main dish or you can have a few diffeent Tapas to make your own full meal of its own.
It is a fun way to eat a bunch of small dishes.
Barcelona is well know from having a lot of restaurants that serve Tapas.
I have already been to a few restaurants to try out their different tapas. Today I found my favorite place to get tapas!!
This little restaurant/bar is located off a small side alley in the Gothic Quarters of Barcelona.
What was so unique about this place was how they served your tapas to you. Waiters walk through the bar with different plates of tapas and you could choose whether or not you want to grab a tapa off their plate or not. When you are finished eating, you pay for each individual Tapas.
These Tapas are small, so it was fun to try a bunch of different types!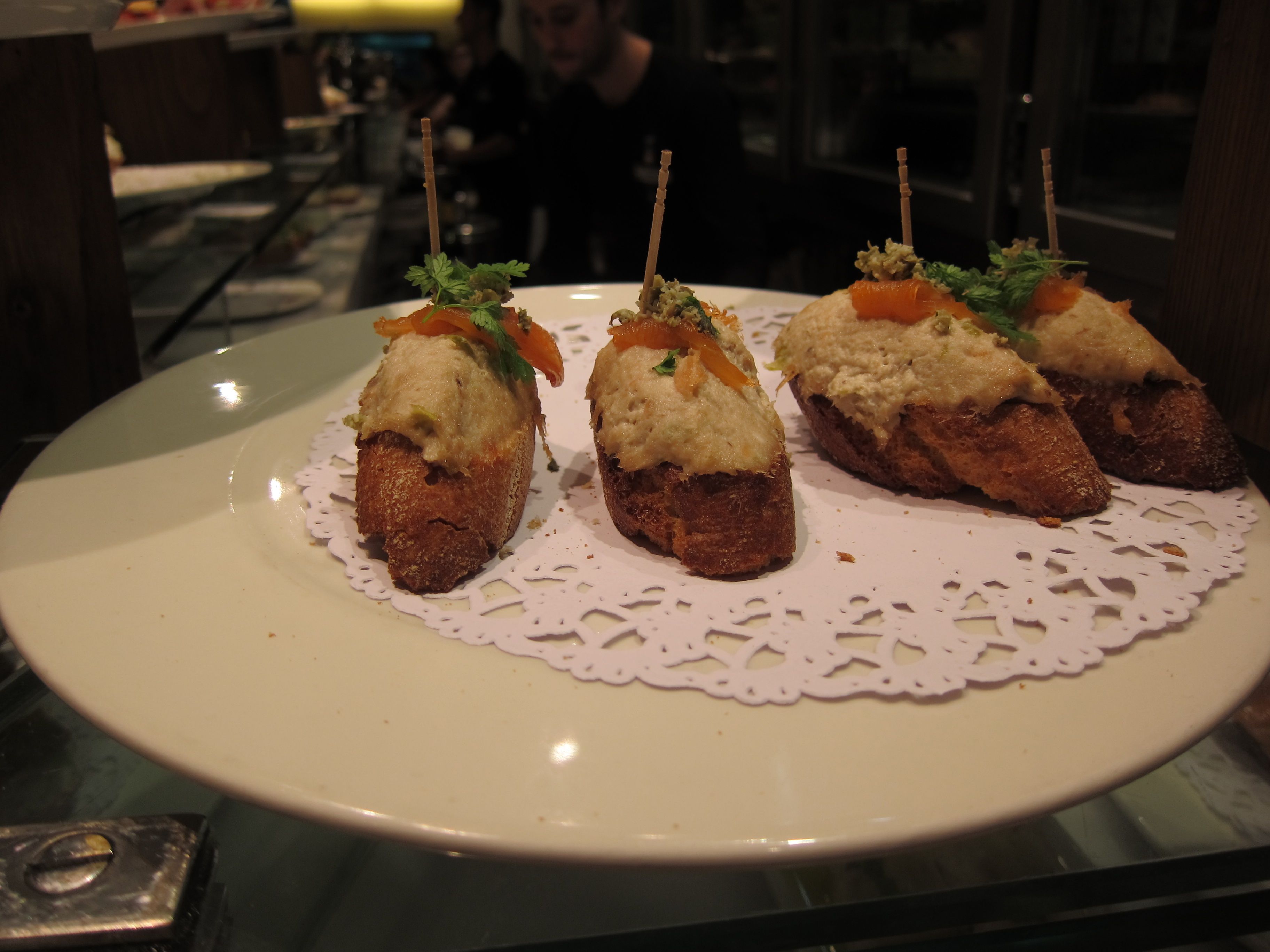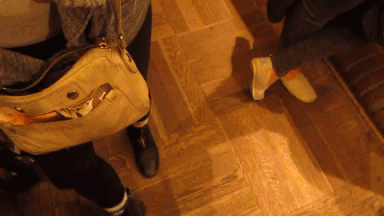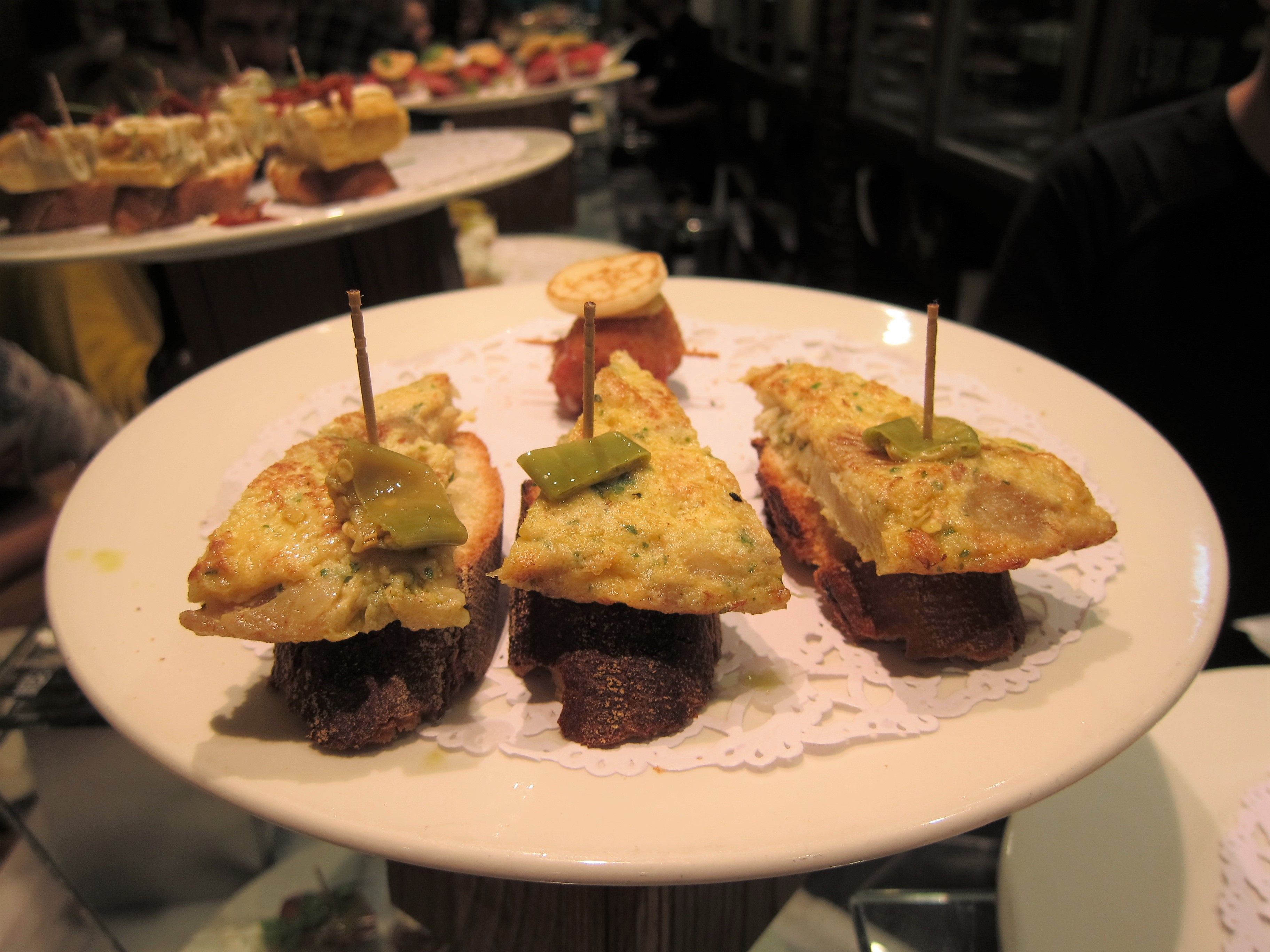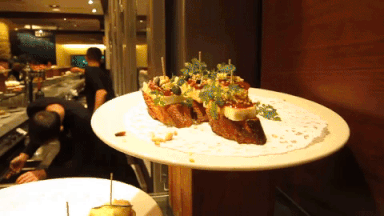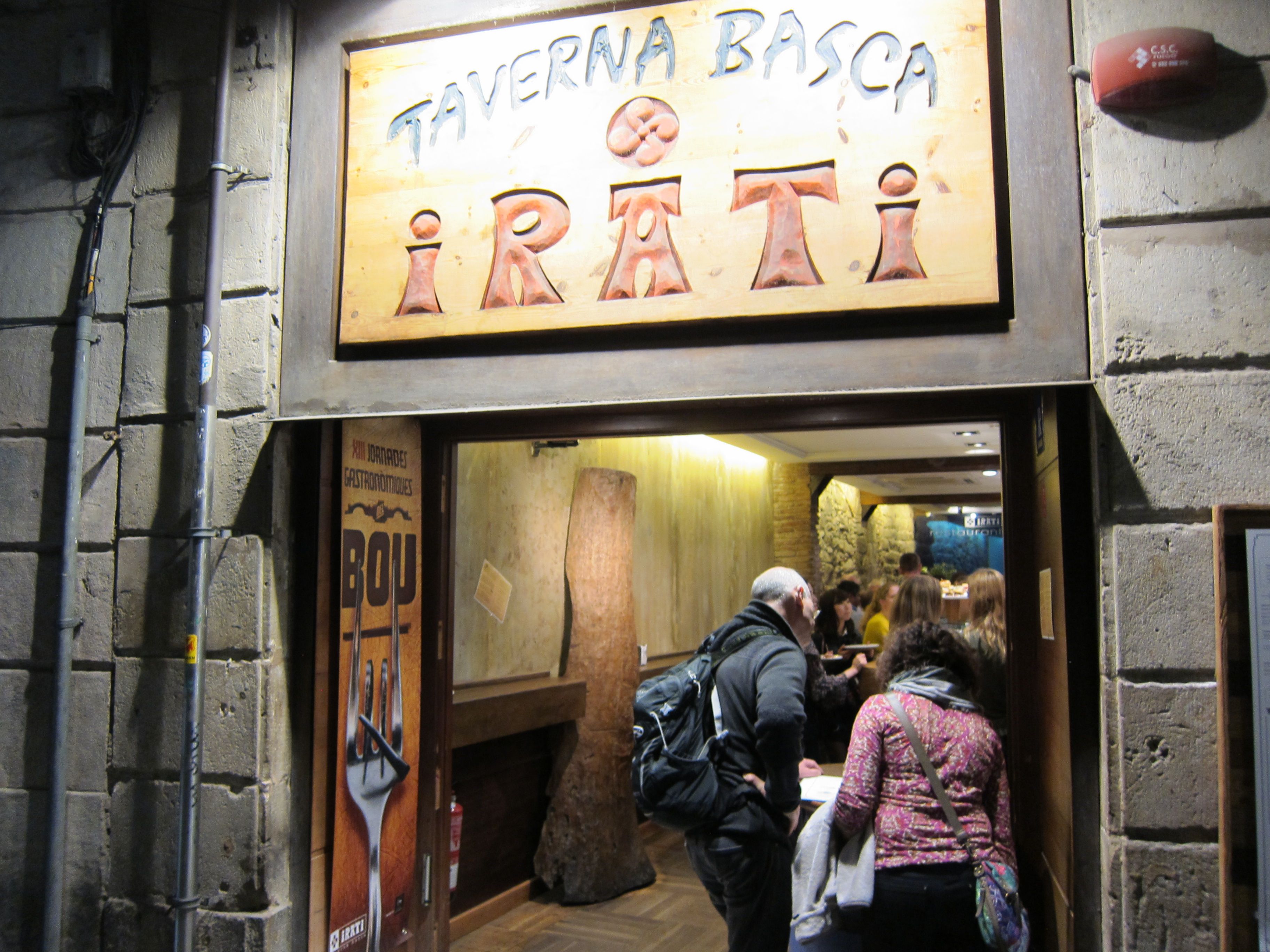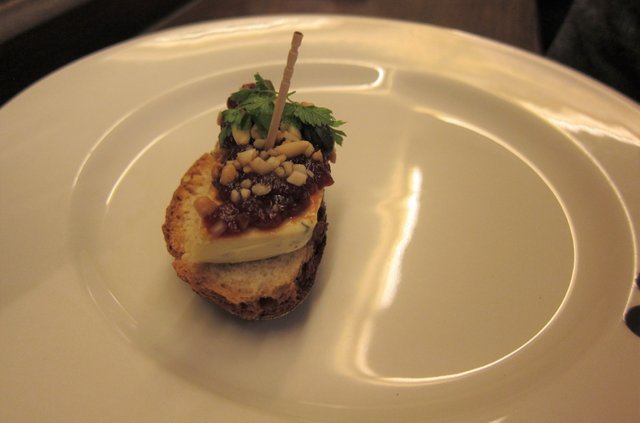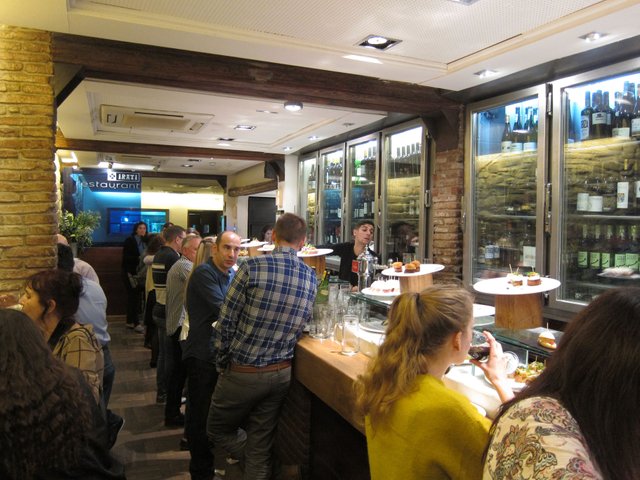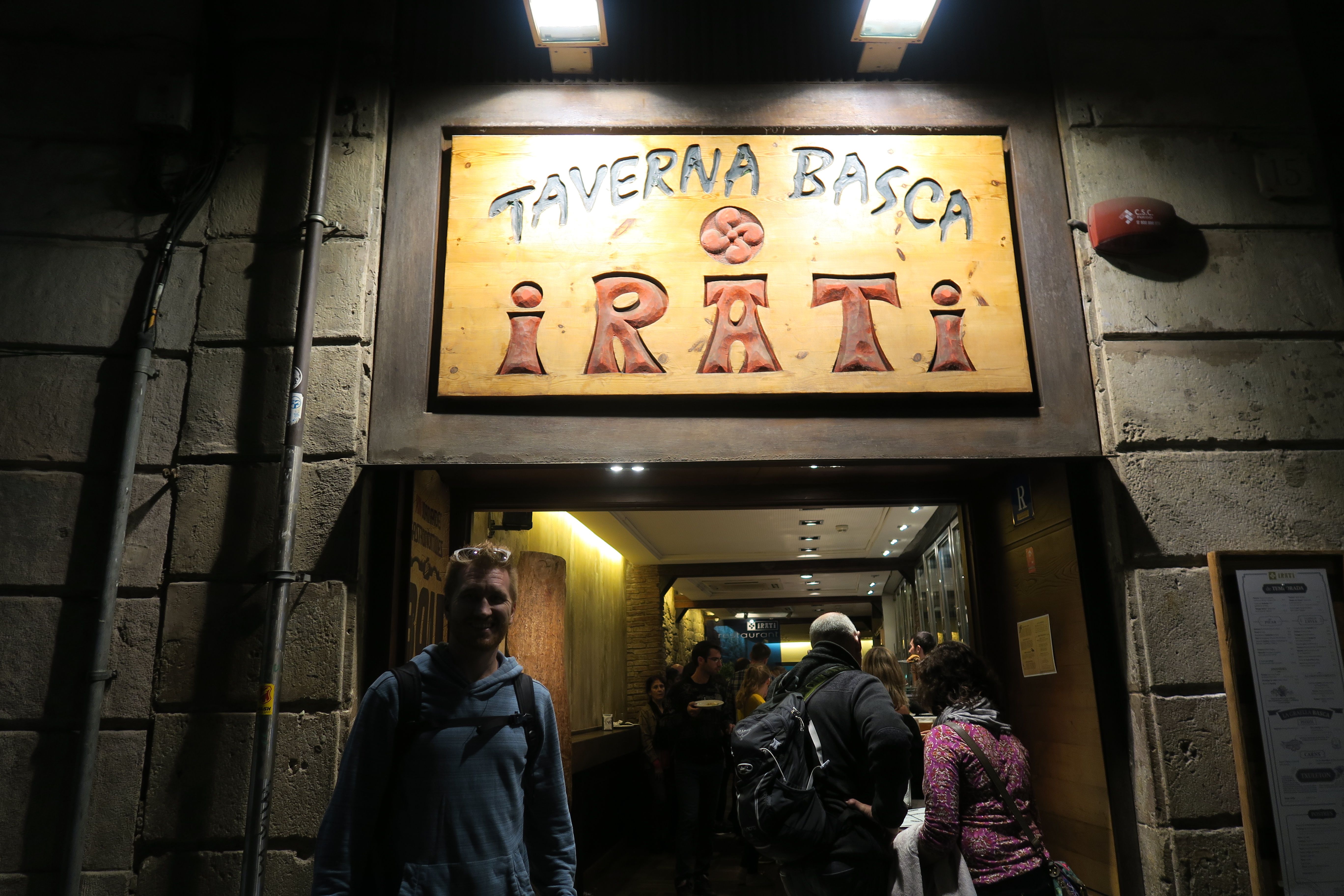 ---
YUM YUM!
These Tapas were delicious!!
STEEM ON!
Thanks for your love and support!
@acromott