👩‍🍳 Making Vegan Muffins with @muffintuesday and @karensuestudios ! 🥕 🍎🥒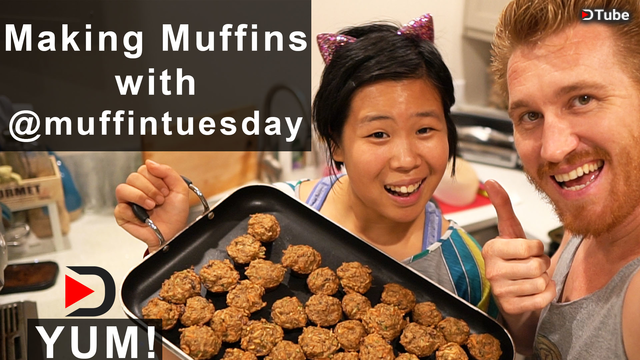 ---
What is up guys!
Today I had the pleasure to make muffins with @muffintuesday! She loves baking muffins! In fact, for the past three years, she has been baking muffins every Tuesday!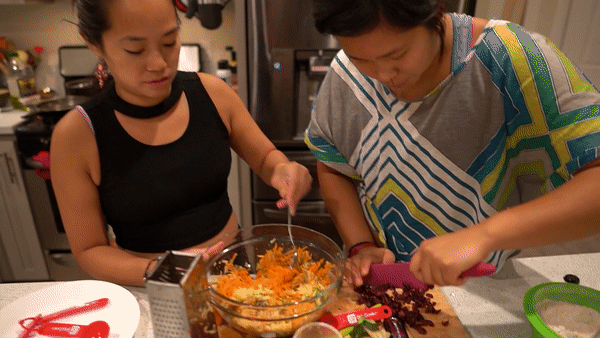 The main ingredients in these muffins are apple, carrot, zucchini and dried cranberry. SUPER YUMMY!
Here is the list of ingredients if you want to make your own!
2 cups all purpose flour
1 cup wheat flour
1 cup sugar
1 teaspoon salt
1 teaspoon cinnamon
1 teaspoon all spice
1 teaspoon baking soda
1 cup graded apple
1 cup graded zucchini
1 cup graded carrots
1 cup graded dried cranberries
3 tablespoon chia seeds mixed with 4 and a half tablespoon of water
Check out the full @dtube video to see how to mix everything together 😎👍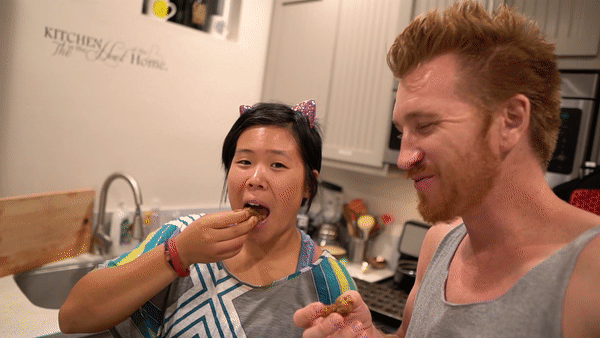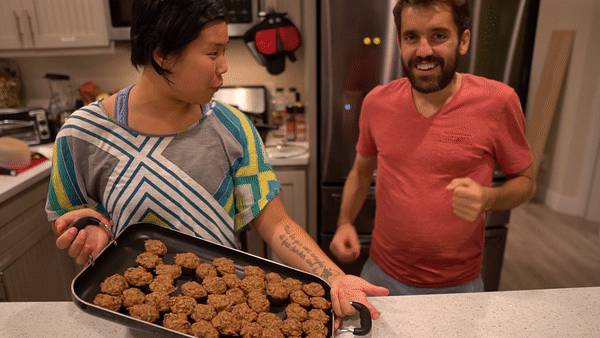 These muffins are delicious and healthy! @teamsteem LOVED these vegan muffins!
---
Thanks for watching!
Thanks for all your support!
STEEM ON!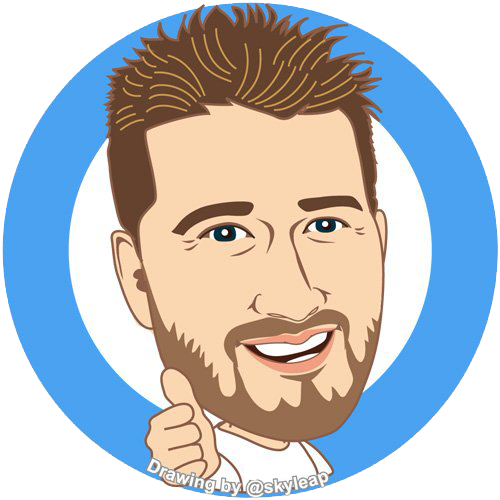 ---
▶️ DTube
▶️ IPFS