I Craved for Cake. What about you?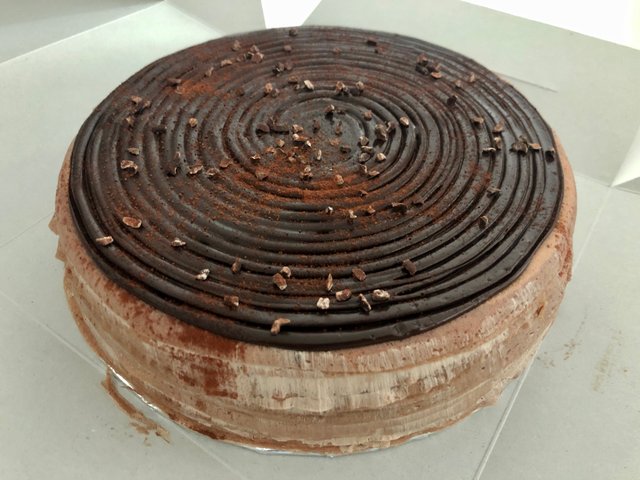 Yes... during the period of MCO (Movement Control Order) in Malaysia, we're not allowed to go out unless we have urgent matters, grocery shopping or work in the essential sectors...
I've been pretty much stayed at home, cooking all day long and try to avoid as much as possible for ordering foods through online or takeaways... But human being human, there's that craved for food always struck us out of the blue.
At first, it was durian but it was the season yet and durian seller that sells durian are usually frozen delivery rather than those fresh durian. I'll have to wait till June for the season to start and hopefully can get some during then.
Alternatively, next craving was cake and it wasn't any ordinary cakes like Cheese Cake or Ice Cream Cake but Miller Crepe. I checked on the site that I usually order my cake but the store seems to be close for business as it's not listed as an essential industry obviously.
Hence, I needed to look for alternative and lucky for me I found one through Facebook and has quite a reputation even though the page wasn't getting much likes... Still many review was given so I had to ordered 1 from them, and in junction of Mothers Day, more promotion given...
The first day the cake arrived on a Friday Afternoon, half is already gone 🙈 and it shows you about my craving and it didn't really last long for a 1.2KG cake.
What's your craving during this lockdown period any way in the world?