Finally, it came to an end!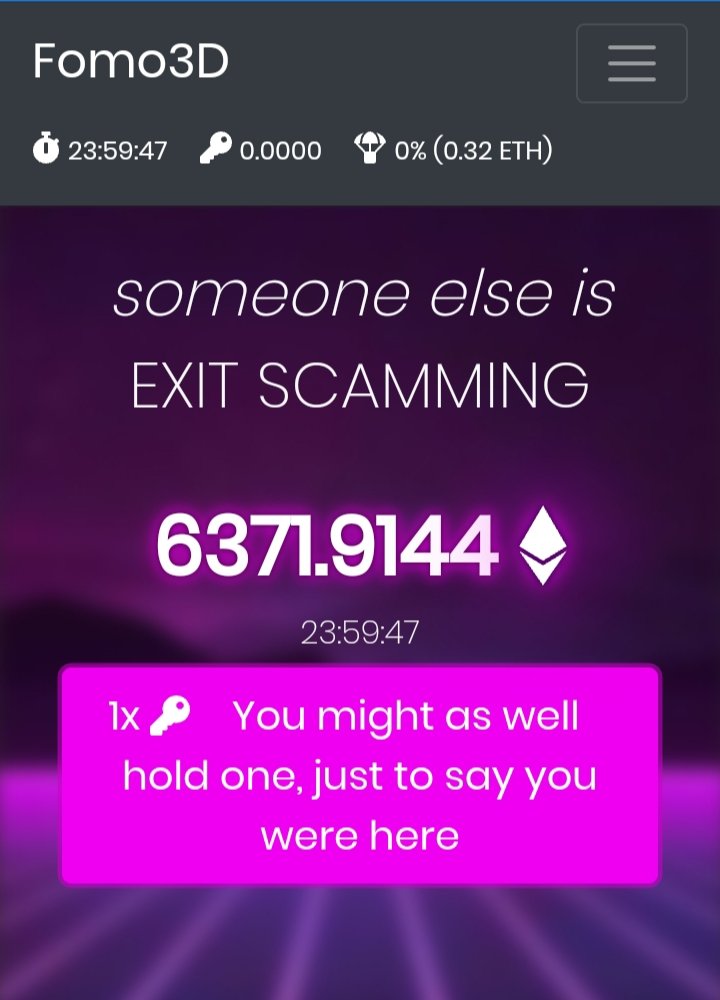 The round 1 of fomo 3d game ended just recently and the team Snek was the winning team gaining most of the eth collected in the pot.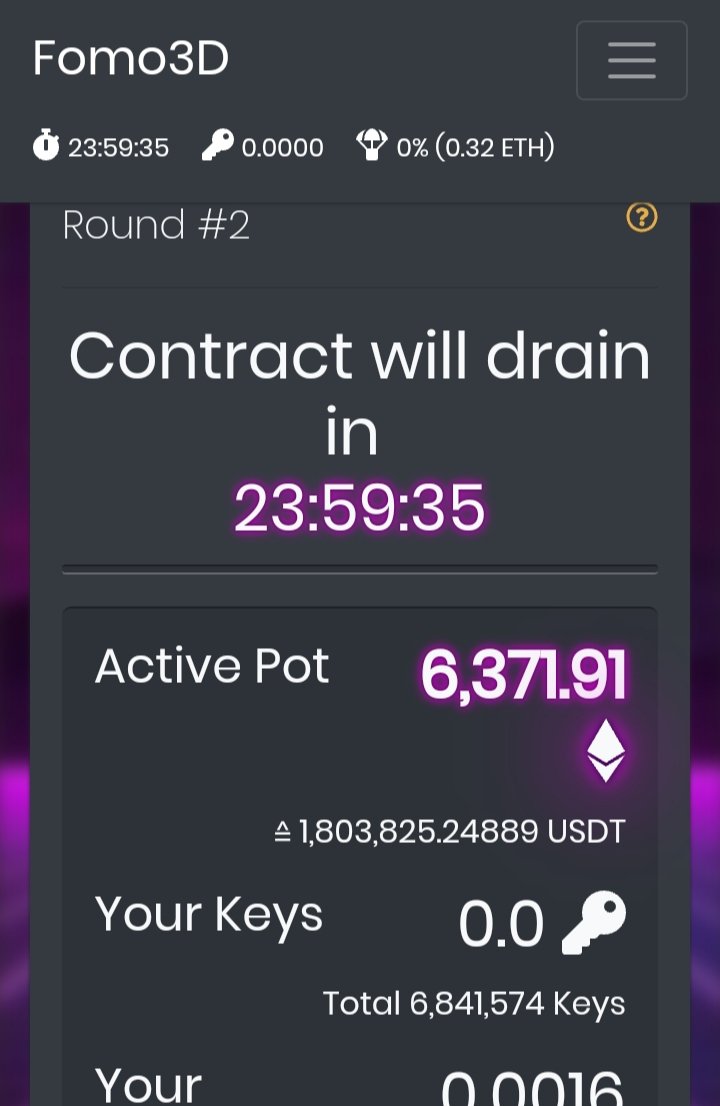 My first and my last participation
Last week, I bought 10 tickets to try fomo 3d game and hope that I'll win the biggest portion of the pot by purchasing the last ticket in participation or be the last to buy before the time runs out. From the 10 tickets I bought, I only gain $0.45 prior to the end of the game. But good thing is that, I held P3D tokens which gives me the advantage of gaining P3D tokens if team Snek will win.
It was a close to win-win situation but since I entered on the last phase of the round 1, I only got a handdful of P3D tokens. Though it was a fun a game, I will never recommend this to anyone except for P3D holders, or Ethereum capitalist.
It was a good scamming experience! LoL
For more info, visit https://exitscam.me/play
And about P3D tokens, visit https://powh.io