Follow Friday - Steemies You Just Have to Follow!
I've had a great week this week and found some great articles and Steemies to read and follow which is quite a rare thing these days. It seems almost every other post is about either some new super 'curation' scheme, whinge about bid-bots or about Steemit in general so finding cool and interesting stuff and people is a bonus right now!
So it's a little sad that my first recommended read is about a member leaving and his reasons. @johngreenfield hasn't been here too long but is an absolute top drawer writer and has been writing about varied subjects from technology to movies and is always so readable and so professional whilst still keep his writing real and 'approachable' if that makes any sense? He's made next to nothing despite his excellent skills and hard work, but that's not the reason he's quitting Steem. Read Steem - So long and thanks for all the fish and share your thoughts.
I will be following John wherever he lays his quill and will use @dlike to share his work with Steem so all is not lost. I for one think it's a crying shame.
Next up. She's back! @purepinay is back after a prolonged absence and right in the nick of time to save Steemit with her simple, straightforward, enthusiastic blogging style which is just utterly adorable. No politics, no agenda just a lovely person sharing her stories and food reviews. Just what the doctor ordered. I have to say that this young lady was one of the first people to bother responding to a fresh-faced newbie almost a year ago, and she continues where she has left off, replying and engaging with everyone who takes the time to comment on her post. How I wish there were a million more of her. Go read and say hi please and let's try and stop her buggering off again!
I Ordered Food Through Food Panda & This Is What Happened...
As I was trawling the 'new' feed with ever-increasing sadness, I came across this post, A Call For Incredulity from @jacobtothe. Calling for an examination of facts and reasoning by all is a first class shot in the arm of realism and common sense to counteract all manner of uncorroborated shite and fake bollocks that permeates this platform. I can't believe I've never come across him before. He is also a very good writer and I currently have my dictionary and thesaurus out as I try to read through some of his previous work!
And finally, a DApp! @dlike is a way of sharing your own work, or just sharing anything you have loved such as articles, recipes, art, photos, news etc etc on the blockchain. Its a 'work in progress' but is already showing signs of taking off and is ver polished, with a definite goal and route to get there. I am very impressed with the team behind it. They are running contests and airdrops for their tokens and are doing everything to make their baby work. Please head over to their @dlike page and the website to take a look what's going on.
Finally. I've decided to start my own Whitelist which is basically all the people I like and follow and it will be published and updated weekly starting next week, after I've been through my following list and deleted the majority of people currently on my list....
....and as I love balance, as well as being a grumpy misery guts, I will also be starting a Shitelist. First post hopefully coming on Sunday ;-)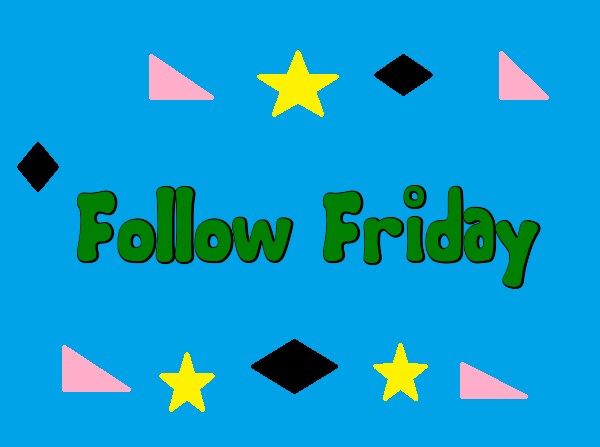 Check out #followfriday as started by the excellent fella that is @steevc and get some variety! After all, variety is the spice of life ;-)
Have a great weekend. Take care, be safe and be happy :-)