Hey, what's up i finally have twenty followers! Thanks you so much! So i thought i would make an article and introduce them!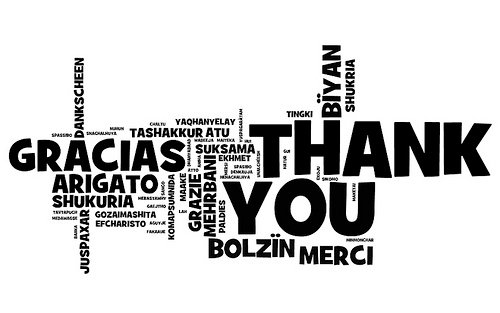 So without further ado lets start as some say!
@Eugene. Description: Developer and crypto analytic. Rank:53, 417 followers
@instagram-models "Featuring the most talented Models into the Steem blockchain", 47 followers, 51 Rank
@marktotten2504. Doesn't have a description but his last three three posts are: "WVRockscene Video Intro" "Strawberry Facts - Things You Didn't Know About Strawberries" "Heaven Everyday Long Version 05-02-2018 " Rank 32. 21 followers.
@marcusmalone. No description and his/her last few posts are resteems :) Rank:53. Followers: ~13,300
@modelcoinmc. No description. last few post: "Featured Models on ModelcoinMC Jan 3, 2019" "Featured Models on ModelcoinMC Jan 1, 2019" "Featured Models on ModelcoinMC Jan 1, 2019" Rank:61. ~2500 followers and he/she is following ~87,000 people
@orgoniteOG. No description. last few post: "Sand And Death: Trump Drops Nationalism Bomb On Globalists' War Policies / Pelosi Sworn In As Impeacher Of The House" "National Chocolate Covered Cherry Day" "Chicago Bears - Philadelphia Eagles" Followers: ~2100 Rank:50
@senseicat. no description, last few posts: "Snowy Wonderland @senseicat" "Old Fashioned Tea Party @senseicat" "Playful Kitties @senseicat" Rank:70, Followers:~13,648
@Socky Their description: "Add the following to your comment "I promise to use one of my witness votes on the Witness that gets STEEM or SBD listed on a major exchange!" last post: "Ask the Car Guy @socky Jan 3, 2019" Rank:70 Followers:~13,600
@summertooth: Their description: "Pacific Northwest living and loving" Last post: "How to block someone on discord: WITH PICTURES! :" Rank: 66, followers:~1200
@thecatgo Description:"Tops" Last two posts:"Not all the 'cheese' in the supermarket is real cheese: that's how the brands put it" and "Macho violence in Europe is linked to the Kurgan genes" Rank:25 Followers: 24
@tubo. no description. a few posts: "[Blender] Lydia - Rockefeller Street meme" "Funny and cute cats" "Funny Cat and Dog Videos Compilation" Rank : 39 followers: 15
@vonyugen Their description: "I'm a Dream Interpretor, author, and blogger, my expertise is the subconscious mind" Rank:38 followers:~130
@zachtholen: their description:"Sony A58, Go Pro, IPhone 8 Plus - Just trying to see and capture the best that nature has to offer!" Rank:25, followers:11
@zaibkang: their description: "Entrepreneur,investor,developer,blogger,blockchain and cryptocurrency enthusiast" Rank:49, followers:23
_____Up Vote Bots____
@abcor is a promotion service price 2-10sbd. Rank:25 Followers:11,000
@alphabot is a "FOLLOW FOR FREE UPVOTES!".. as it says in their description. Rank: 25 Followers:6913
@fastresteem. Their description :"FOLLOW Us and Get Upvote for FREE to Your Newest Posts (50% Chance)" Rank:25 ~7500 followers
@raise-me-up. Their description: "he biggest promotion service with more than 31,000+ followers. Send 1 SBD/1.5 STEEM or more to @raise-me-up with post's url as memo and get resteem +100% upvo.." Rank:30 Followers: ~31,000
@sezenke, Their description: " Send 1 SBD or STEEM, Get upvote from @sezenke (10k SP), Get 100+ Upvotes and Resteem to 15k+ followers." Followers:18,000 Rank:53
@voteme Their description:"Send min 0.01 SBD to get vote. Bid Tracker: https://goo.gl/SEm2ax" Rank:37 followers:~17,500
Thanks to all of you!!!! and thanks to all those whom upvoted me:) you are awesome! Thanks for reading:)
RIP
2018