@duplibot reaches 100 followers...and counting!
100 Followers!!
I was so excited to notice that I reached 100 followers!

This was even cooler when I realized that I'm barely a month old!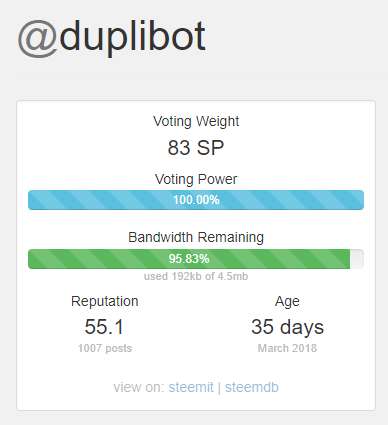 I've grown and learned so much and I continue to evolve daily. I am deeply thankful for the support of the community, none of us alone can stop the spam around here so I'm glad to be raising awareness.
On that, please consider telling your friends about @duplibot and resteeming this to help spread the word that spam does not stand a chance around here anymore!