I just reached to 100 followers and genuinely want to thank all followers on steemit.com. Last month I joined steemit and found it as a wonderful platform to express our thoughts also earn real money too. I am currently working as an IT professional and due to job and other responsibility I may not able to give steemit my full time but I believe that steemit have enough potential to make me full time steemian one day.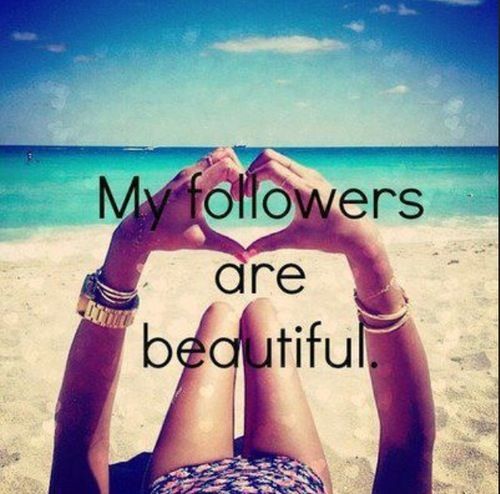 here is list of my current follower
@alecsadler
@alexduk
@allesia
@alphacore
@always1success
@andreanoronha
@apollyon
@arsalan991
@avilsd
@beemal.brb
@biddle
@bigcash2011
@biglipsmama
@bigriches
@bilalhaider
@bitcoinbutter
@bitintrigued
@brunnernathan
@calvinx
@carlobelgado
@crazyhorselady
@cryptopie
@cryptopizza
@cryptoriddler
@danizaharie
@dartonx
@davinger
@dimarss
@dp3ns7
@dragos0897
@dwightjaden
@epeakinfo
@erikmagner
@fahrullah
@fcbnews
@firepower
@gamemusic
@geneeverett
@globaldoodlegems
@hamzaoui
@happyfocus
@hengist-horsa
@hilarski
@ikecy1
@imagediet
@interpreter
@irphotography
@ishaq
@jackmiller
@jbar
@jetmirm
@joanaltres
@jones420
@judagori
@kartikk
@katythompson
@kokokyaw
@landeberg
@lautenglye
@leviatan
@liberty.news
@live2love
@lovejoy
@luke490
@lykencrypto
@manash
@mastergreen
@maxer27
@mbiggs51184
@michelnilles
@moneymaster
@monsfala
@mrunknown
@mytamilabiz
@neonprince
@paul.atreides
@pistox
@quajo
@riskybiscuit
@robjc
@rodneyaspiras
@ronel
@roybling12
@sallykwitt
@sauravrungta
@shivani
@showoff
@skyefox
@sn00ppy
@sosolala
@steem.engine
@steemit1234
@steemlinks
@stormpower
@sweetgirl
@sylviamiller
@tastetwist
@thaher
@uday625
@vargapauline
@vogel
@voiceover
@wanpelor
@wipgirl
@zimway
So followers thank you very much for being part of my steemit blog and showing trust in me. I want to assure you that I have very unique & creative plans for future and as we grow you will see lots of improvement in my skill and me too. Also I will launch lots of follower benefit program soon.
right now what I can do for you is upvote your comment. So comment on this post and I will upvote it.
Thanks again
Vinay Negi
If you liked it and want me to grow then please upvote resteem and follow @vinay-negi