Got stuck at the train station today for a bit. To pass the time I obsessed over some orchids they had there.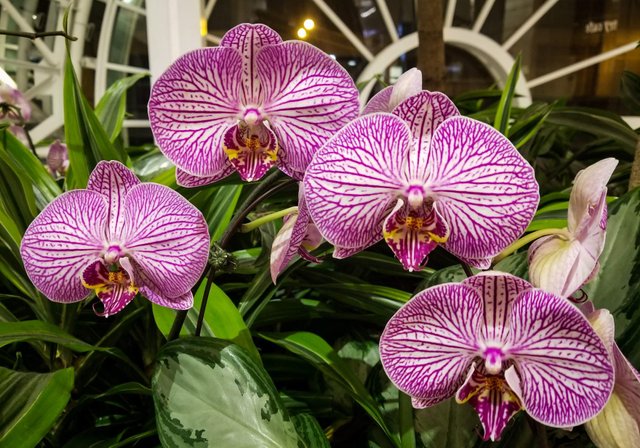 I have one of these orchids blooming at home right now. They have a nice bold veiny pattern and seem to bloom easily every year.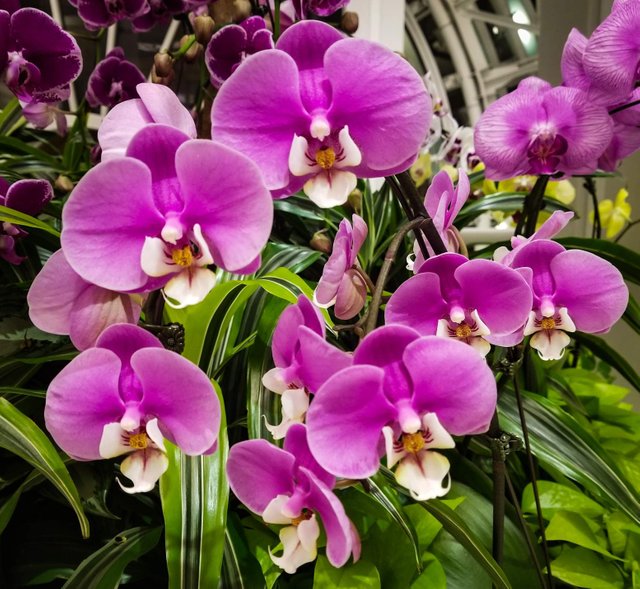 Here's a color combo I haven't seen before. I like the smaller inner white petals contrasting with the outer purple petals.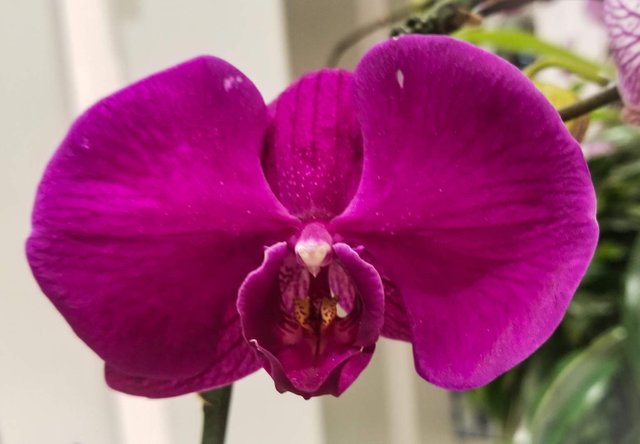 I have one of these at home as well, though it only seems to bloom every other year. This looks like one of the years it won't bloom so at least I can see it at the train station lol.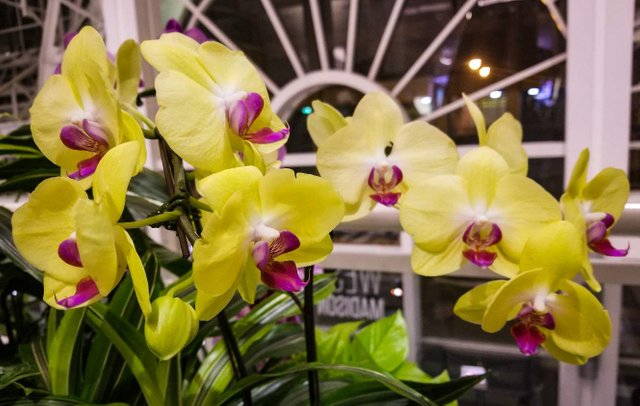 Here's a color combination I see quite a bit at stores. I can't remember if I have a veiny color combo like this at home or not.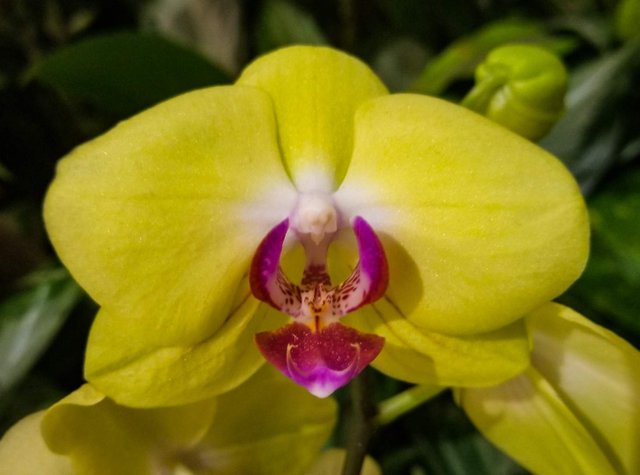 I think the one I have has purple veins in the yellow unlike this one with the solid yellow petals.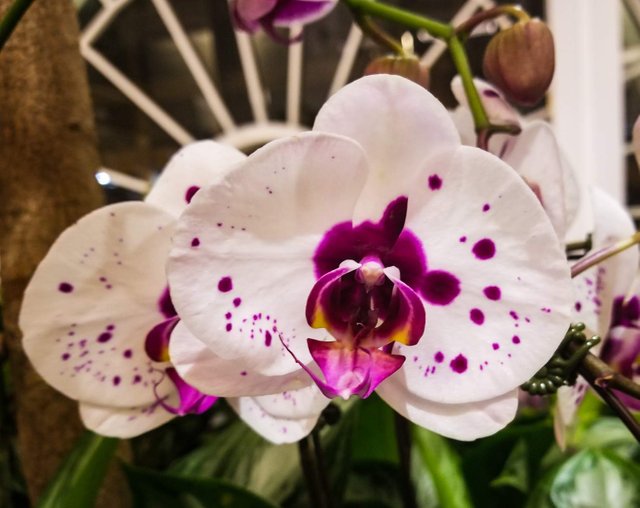 These splotchy ones are pretty cool. Its like someone spilled purple paint on them.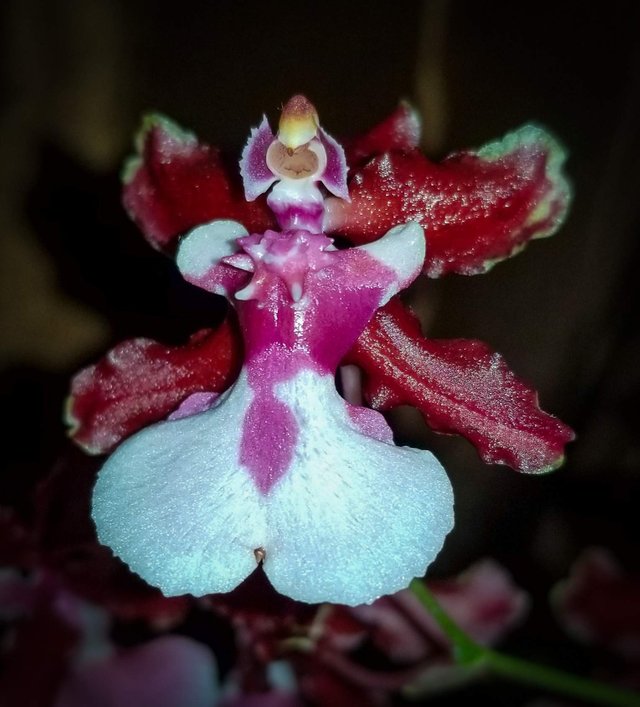 Here's one of my chocolate orchids blooming at home. When the sun hits them they smell just like vanilla and chocolate.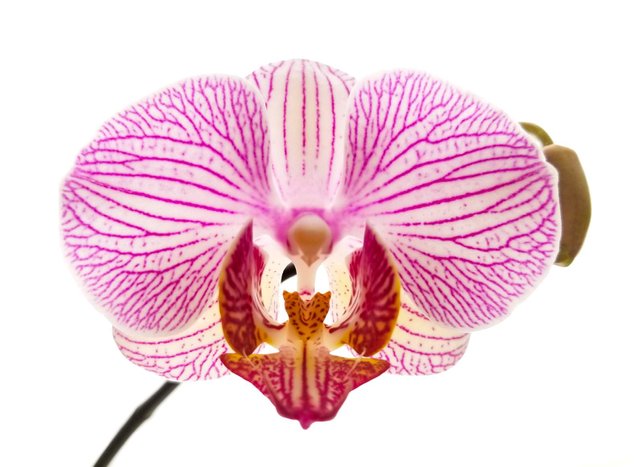 Here's another one of my orchids that is blooming right now. This plant has bloomed each year in January on the spot. Very reliable.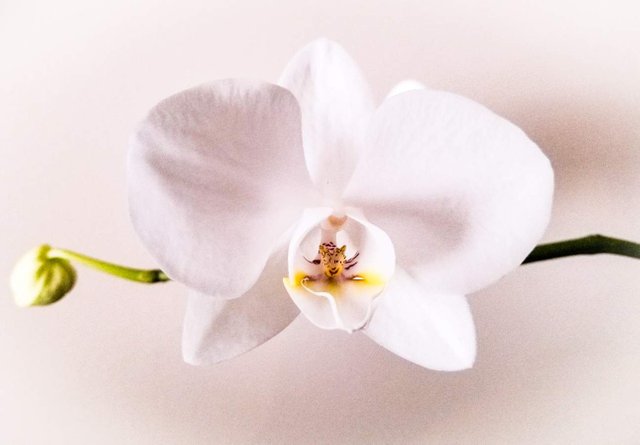 My big white orchid blooms each year as well usually by late december.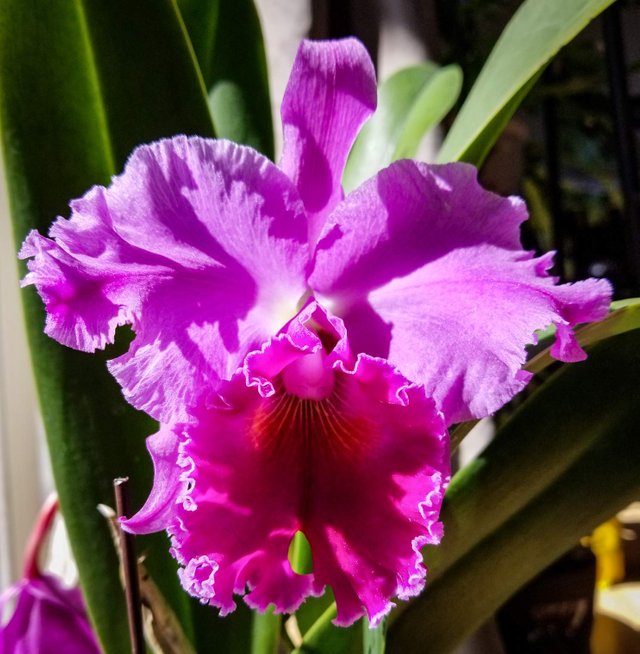 Here's my big fancy vanilla smelling orchid that has only bloomed once. Its been two years since it has bloomed like this. I might need to take it to a greenhouse to get it to bloom again. It lets off quite a bit of aroma as the flowers are huge.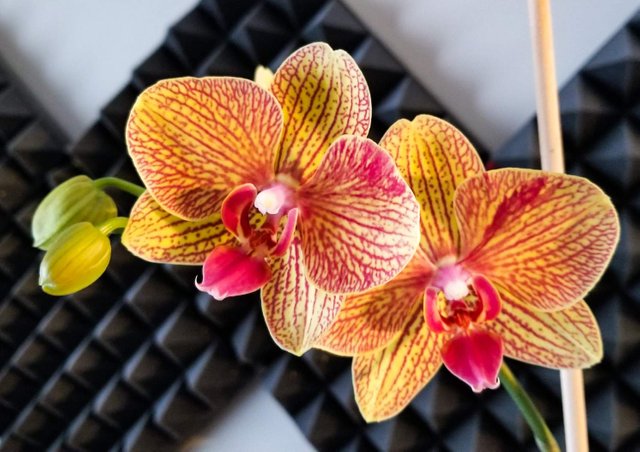 Here's another one of my orchids that bloomed last year. It is putting up a little stalk right now so hopefully by next month it will look like this again.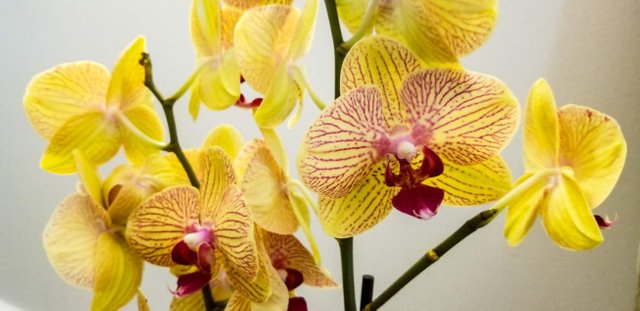 Last year it put out quite a few blooms.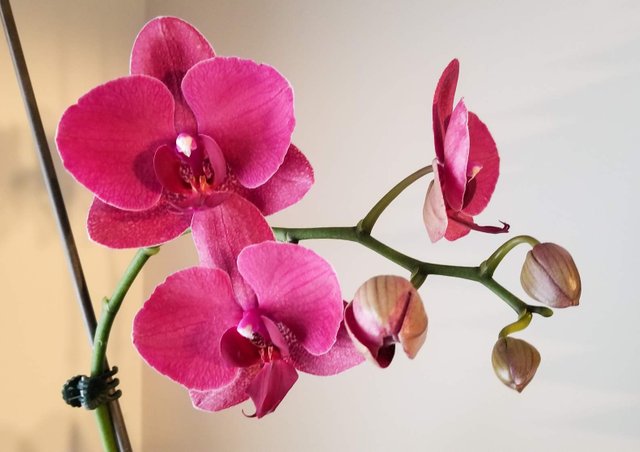 Here's my standard purple orchid the same one that is at the train station. I'll have to see if it is putting out a stalk yet this year...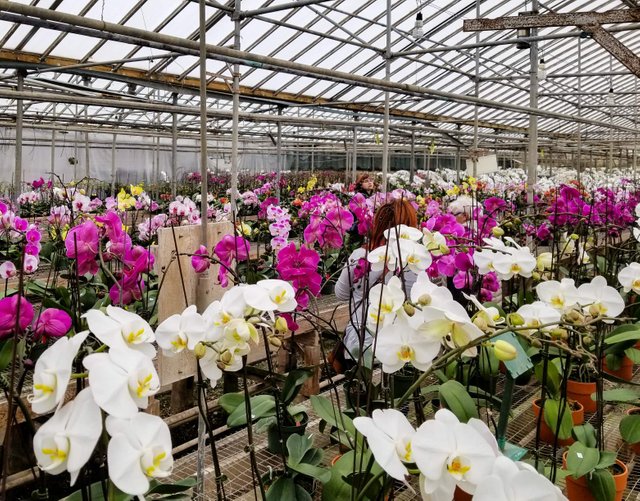 Early next month the orchid greenhouse nearby will be hosting an open house event. I'll definitely be posting alot of orchids from the show soon. There are literally acres and acres of orchids all blooming at once there.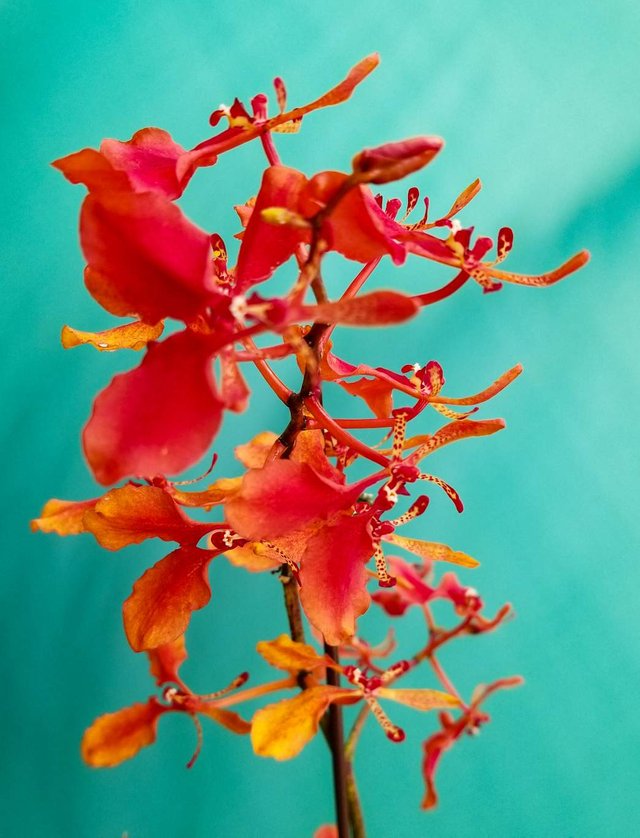 Crazy colors in all shapes and sizes.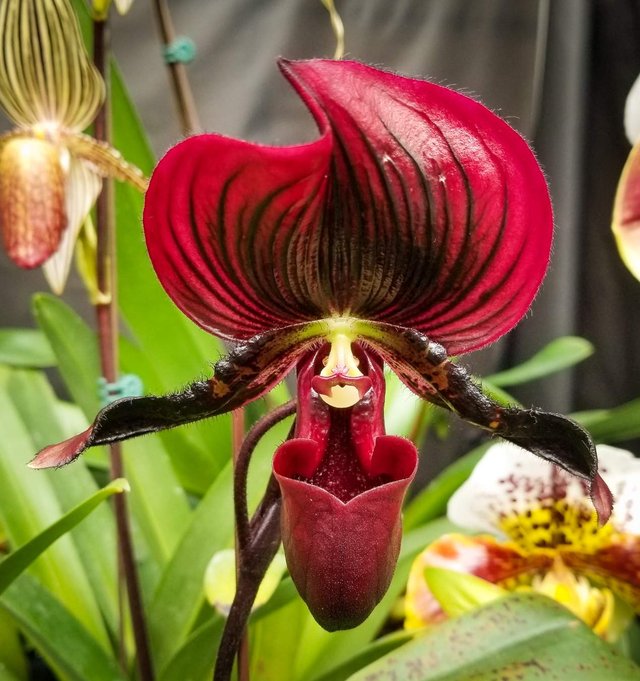 Perhaps this year I will finally get one of the cup shaped ones. But these look like they require pro care.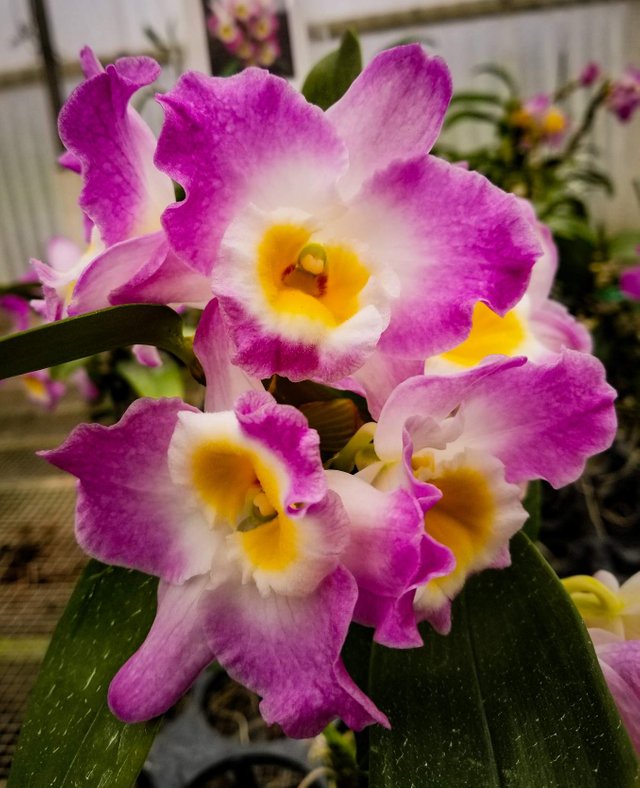 I tend to like the more fragrant ones though, these ones smell similar to vanilla and lemon. The blooms are huge as well.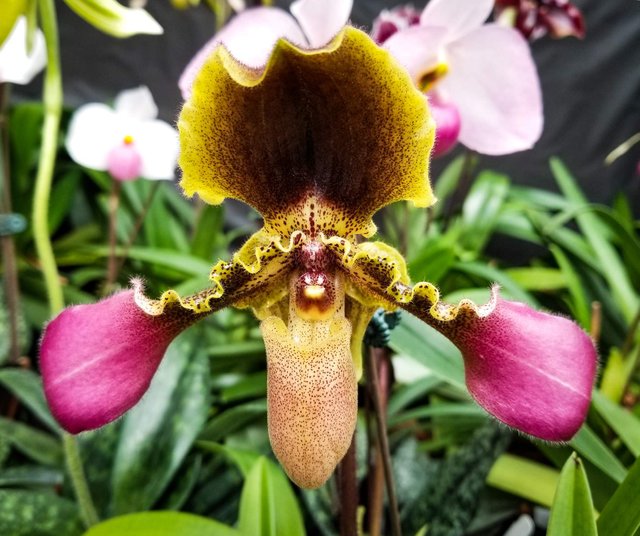 This one has ears. These cup shaped ones have no fragrance at all but they look really interesting.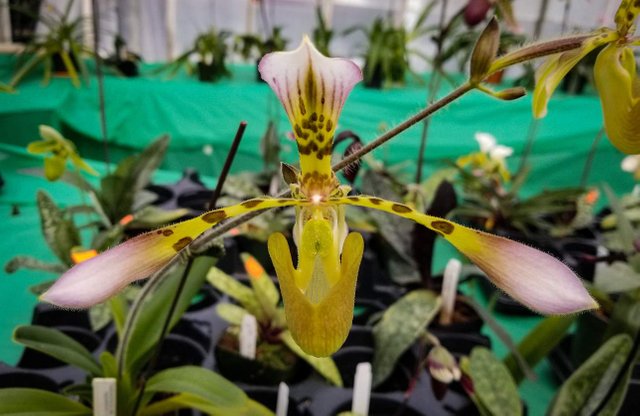 Another eared variety with praying mantis colors.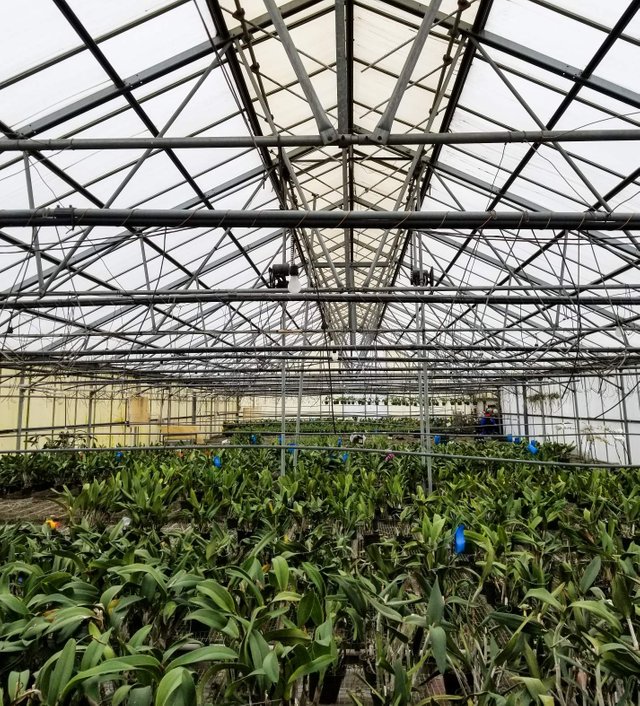 Here was one of the acres that wasn't blooming at the time. Maybe this year this wing will be full of color.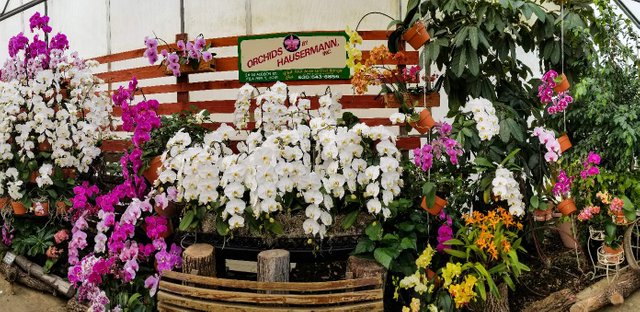 There's a section of the greenhouse where they show the best specimens. Hopefully this year will have alot more varieties.
Posted using Partiko Android