Another weird local plant, this tree grows directly out of the rock. It's rather stunted because of it, but it survives fire in this way and the other odd thing about it is that it grows masses of flowers and later, fruit, directly on the branches.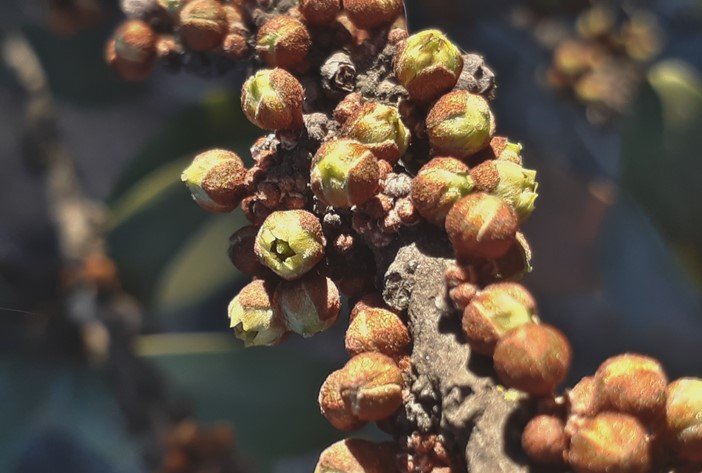 The flowers are small nondescript little balls that smell like honey. The flowers smell strongest at night and I often come home after 10pm from working night shift and my front yard smells amazing. Before I knew where the smell came from, I kept wondering if there was a nest of wild bees nearby. Flowers that smell strongly at night are probably pollinated by moths and it's strange that this tree doesn't attract bees very much, despite the smell.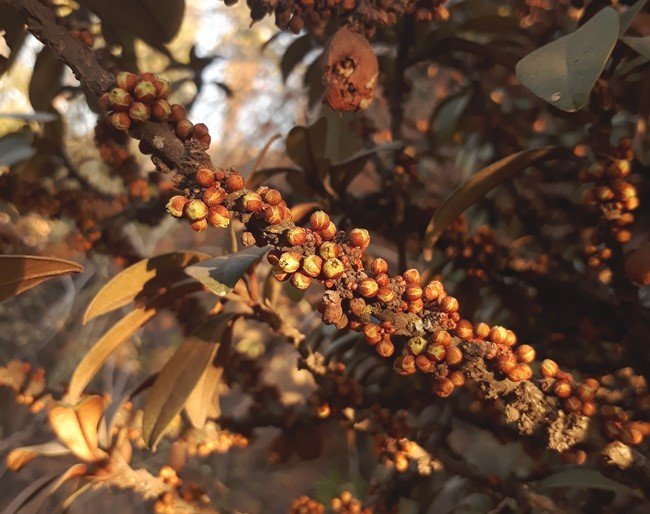 The fruit are very tasty although they are mostly all seed, they are similar to litchis and very high in Vitamin C. The lumps and bumps on the branches are the scars of old flowers and fruit. The branches are full of flowers this year and I hope that means that there will be many fruits this year. Last year, the rains came very late and the tree hardly bore any fruit. This year, it has been very windy, which usually means that the rains will be good and start earlier rather than later. I'm hoping so.