I am always amazed how God's creations made us wonder!
The awesomeness of flowers during Spring even in its smallest details.
Here one of my favorites in the garden, with one branch spouts two
different lovely colors.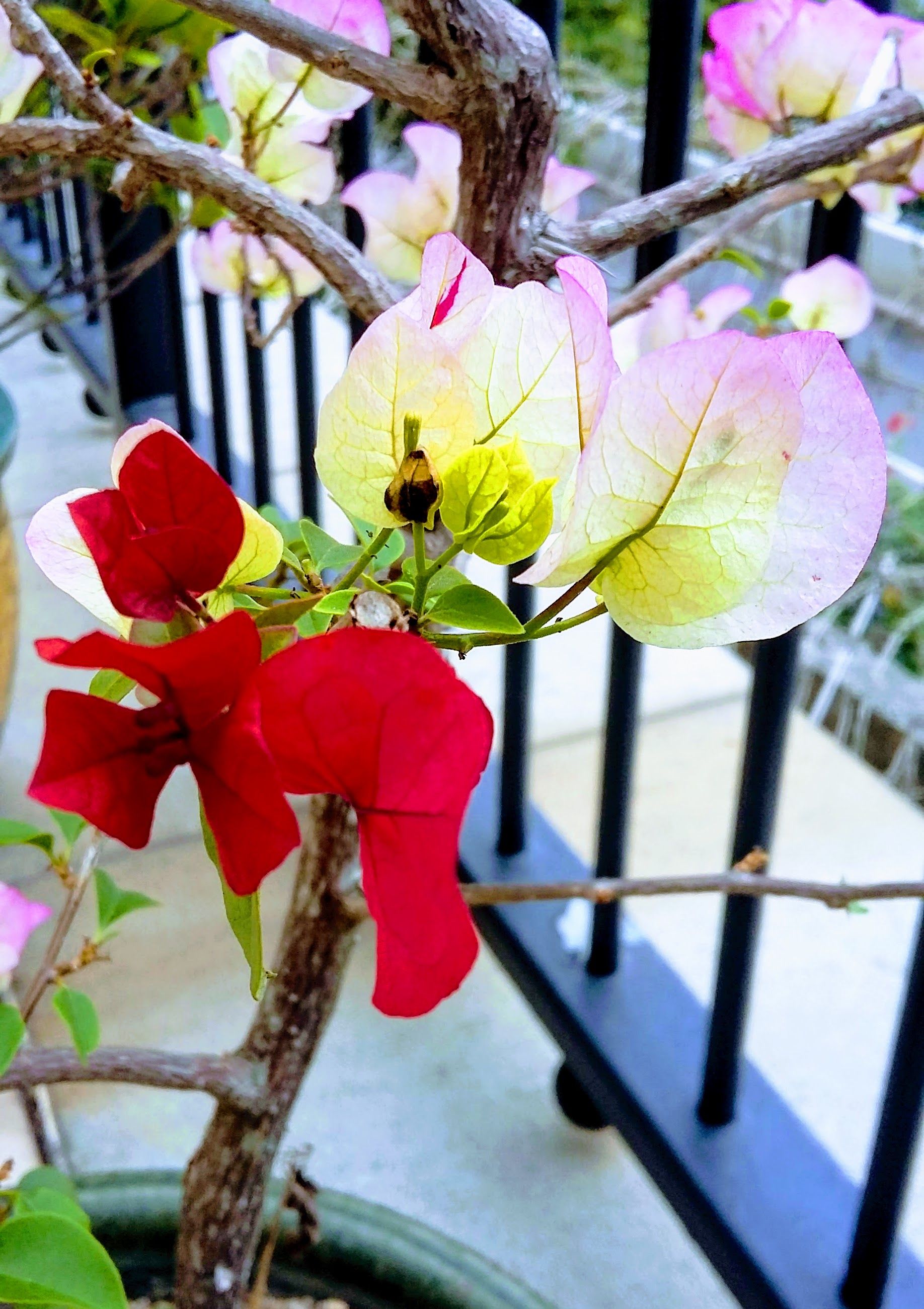 Then this one is on the opposite branch!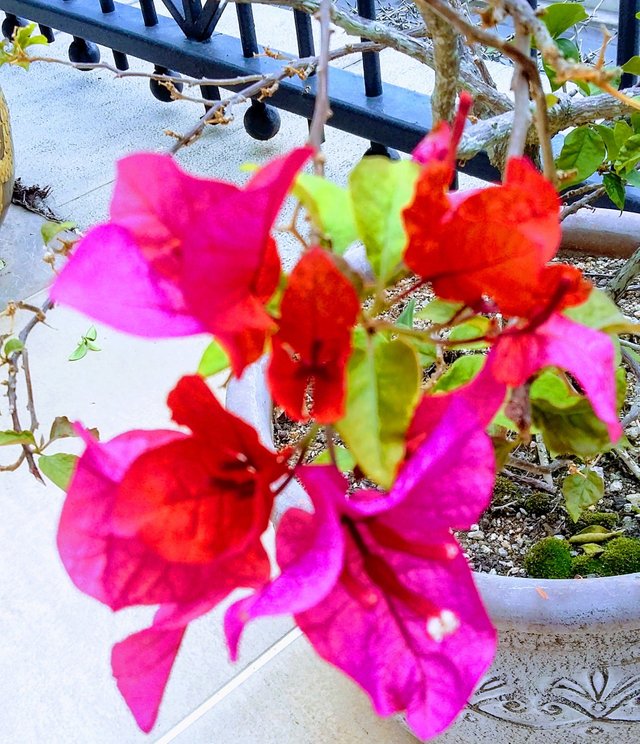 And here are the dominant flowers within a pot of bougainvillea.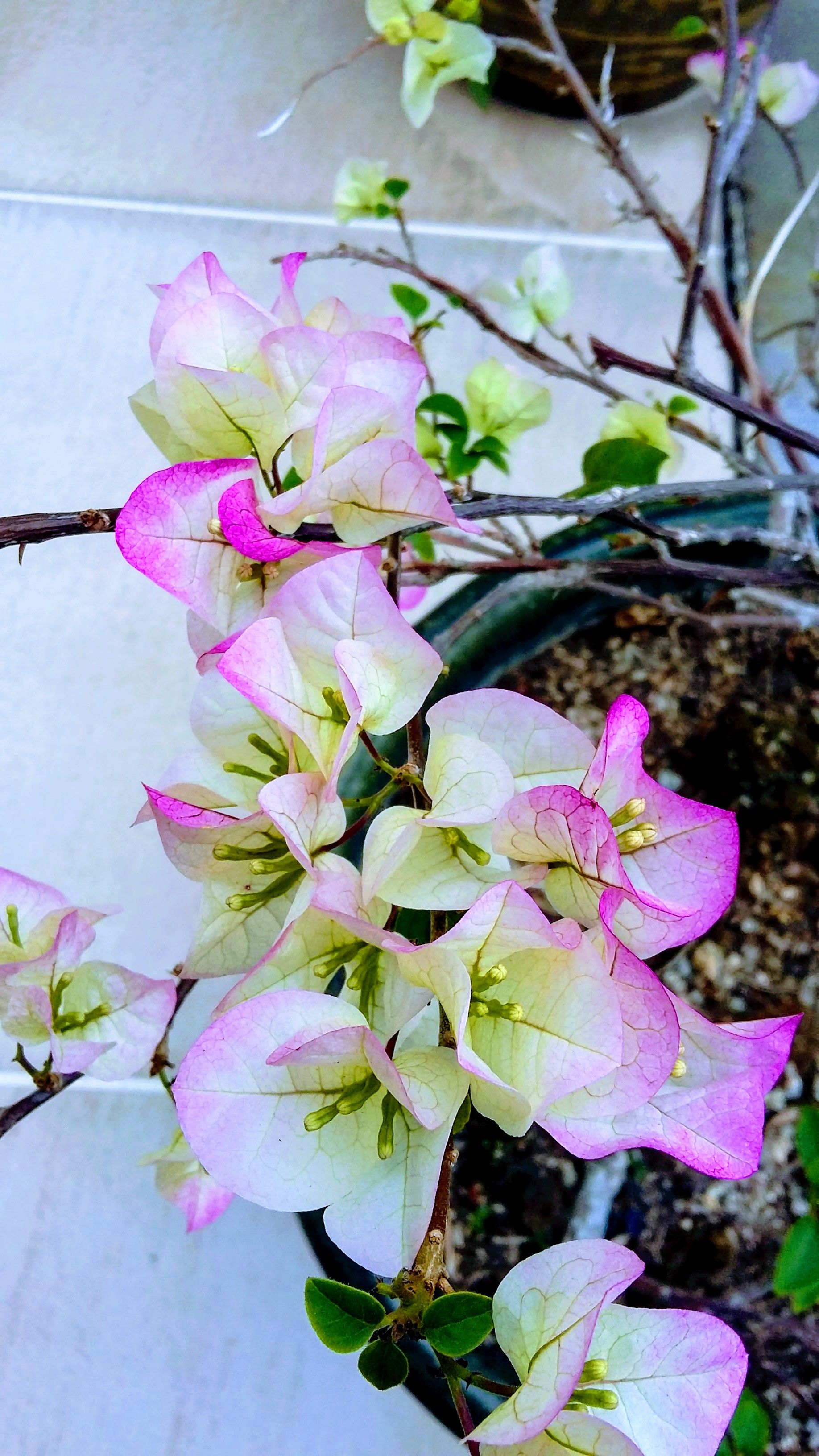 Thank you very much for stopping by!
Enjoy!