THE UNIQUE ORCHID COLLECTION!
HELLO STEEMIANS!!
HOPE YOU ARE HAVING A GOOD TIME.
---
Today I am going to talk about something unique and refreshing.There must be only a few people in the world who are not overwhelmed by the beautiful creation of nature,"the flowers".Personally,I have always loved to grow flowers since my early childhood and specially I have always loved orchids.So let me take the opportunity to share with you some beautiful and unique orchids that i came to know about when i was reading about ORCHIDS.
.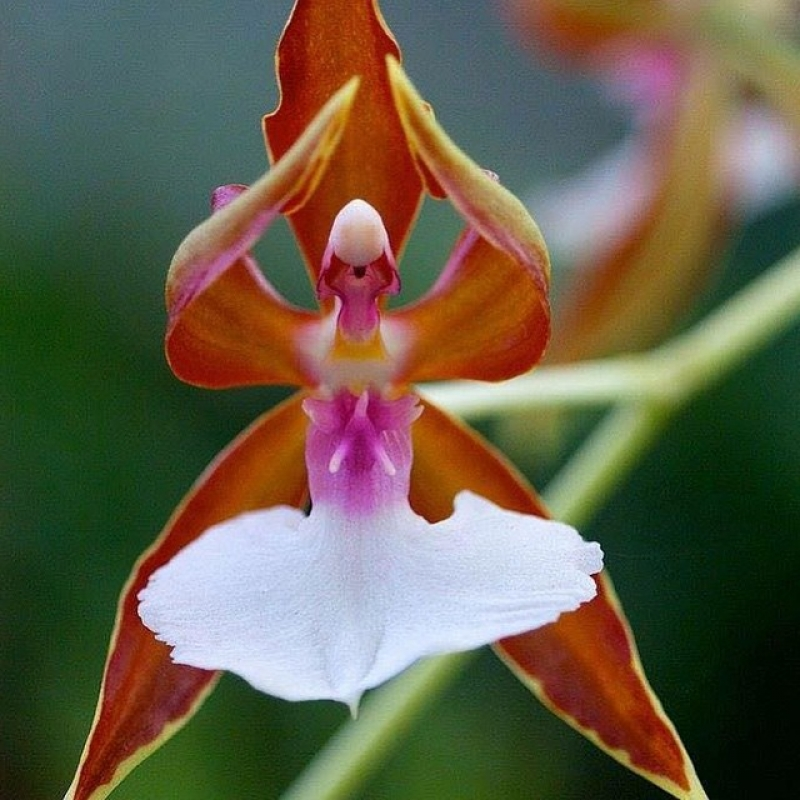 IMAGE SOURCE
The orchid shown above is self explanatory.Needless to say that this orchid resembles a ballerina who is just ready to dance in her white dress.These orchids are found in some western parts of south west Australia.Deriving its name from its resemblance to a ballerina,it is known as the 'Ballerina Orchid" with binomial name
"Caladenia melanema."
.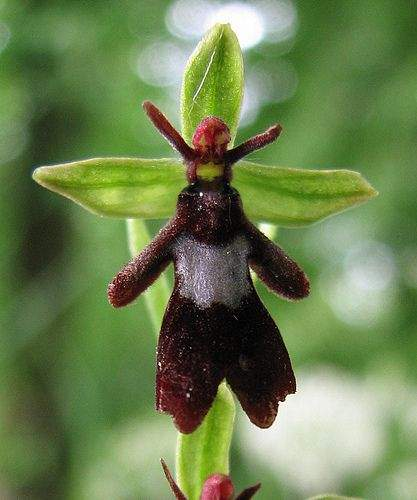 image source
Looks like a fly is stuck to a plant.But it is the"FLY ORCHID" that is native to Europe and mostly grows in alkaline type of soil with binomial name
"Ophrys insectifera"
.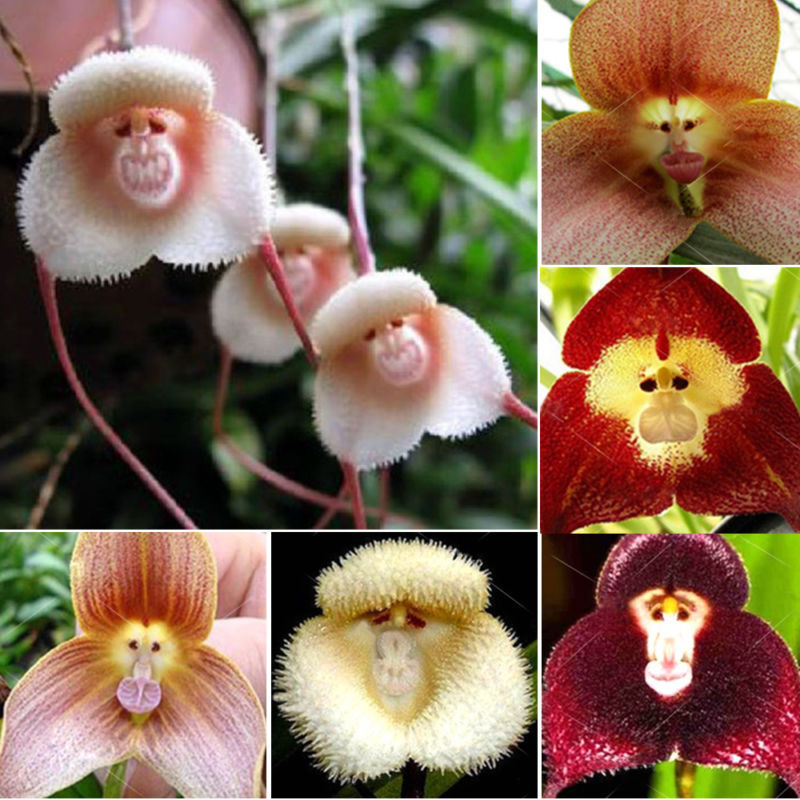 image source
Different colored monkeys in a single picture.Hard to believe but these are the"Monkey face orchids" found in different parts of world.
The most common ones are:
Calanthe tricarinata
-found in Asia
Dracula gigas
-found in south America
Dracula simia
-found in South America
Orchis simia
-found in Europe and Asia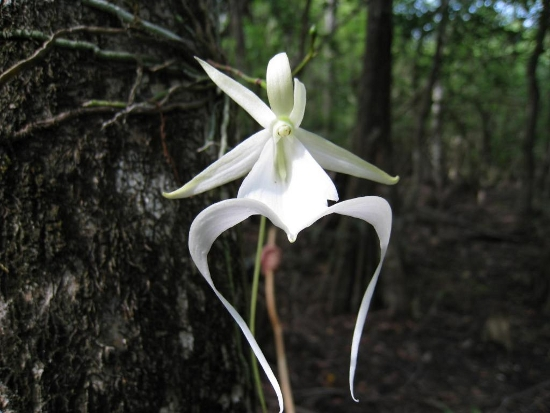 image source
This is the "white frog orchid" or "palm polly orchid" or "ghost orchid" native to Florida ,Cuba and Bahamas .It is a leafless epiphyte that grows in swampy forests ,the binomial name being"Dendrophylax lindenii"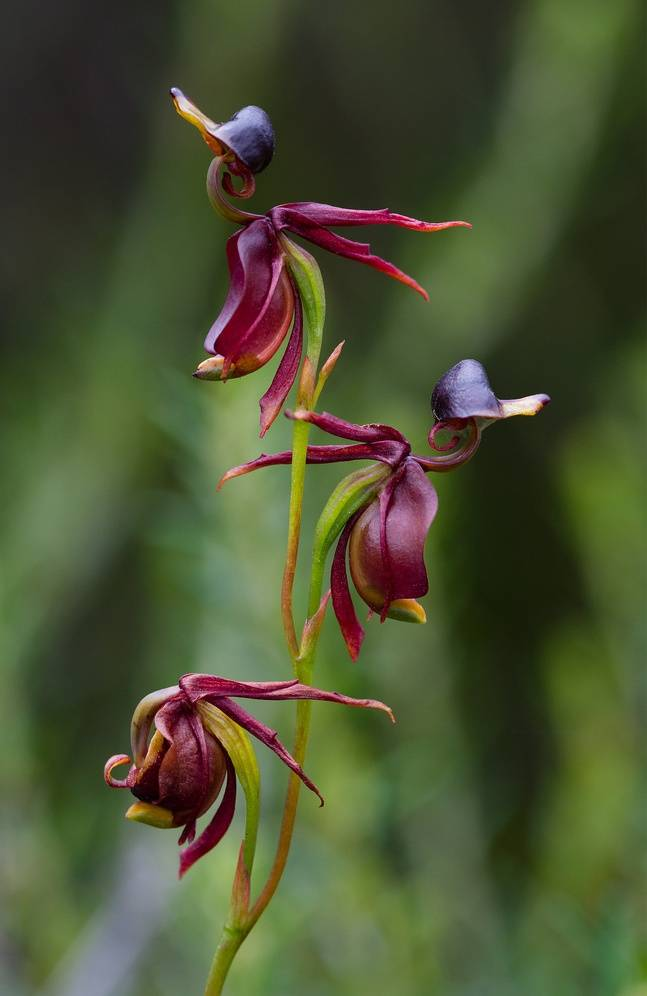 image source
The "Flying Duck Orchid" or scientifically known as "Caleana major" is a small orchid found in eastern and southern Australia.
---
The beautiful orchids must have mesmerized you by their beauty.But beyond aesthetic value,they have got some other important uses.Most widely accepted uses of Orchids are-
Orchids are used as an important part of herbal medicine in China.Orchids were described by the father of "Chinese medicine",Emperor Shen Nung at around 28th century B.C.The most commonly used Orchids are"Gastrodia elata,"Dendrobium" & "Bletilla striata".It has alkaloids which are the nitrogenous plant by products made of amino acids and are considered to have antibacterial properties.Right from its use as an antibacterial to its use in cystitis,nephritis,pneumonia,blood disorders,gastric disorders and even in cancers,Chinese people are extremely fond of Orchids.
The scent of orchids is often analysed by perfumers to identify potentially fragrant chemicals.
1.Vanilla, widely used in baking industry,as perfume and in aromatherapy is also a member of the "Orchidaceae"family.
2.The Orchid,"Orchis mascula" is used to make the hot beverage" Salep" widely consumed in Turkey.
3.Saprophytic orchids of the group"Gastrodia" has potato like tubers that are consumed by the native people of Australia.
Orchid Cattleya mossiaeis the national flower of Venezuela while Cattleya trianae is the national Colombian flower.Many other cities also use orchids as their "city flower.
---
Orchids are used for everything from their beauty to medicine.That must be the reason why they are so widely cherished all over the world by everyone.If you are also an Orchid lover,hope this post helped add to your knowledge of Orchids.
---
Refrences:-
1.https://en.wikipedia.org/wiki/Orchidaceae
2.https://www.ncbi.nlm.nih.gov/pmc/articles/PMC2121637/
3.https://www.justaddiceorchids.com/Just-Add-Ice-Orchid-Blog/bid/95356/The-Use-of-Orchids-in-Medicine
4.https://www.google.com.np/search?q=orchid+pictures&oq=orchid+pictures&aqs=chrome..69i57j0l5.7003j0j9&sourceid=chrome&ie=UTF-8
5.https://www.researchgate.net/profile/Jean_Yong/publication/236982474_Orchids_in_Chinese_Medicine/links/0deec51aaa90e4dac6000000/Orchids-in-Chinese-Medicine.pdf
6.https://www.britannica.com/plant/orchid/Economic-importance
HOPE YOU ENJOYED THE COLLECTION .STAY HAPPY AND KEEP LOVING FLOWERS
Please upvote,resteem and comment