Yeah, I may be overdoing it on flower pics, but they're just too pretty to stop posting!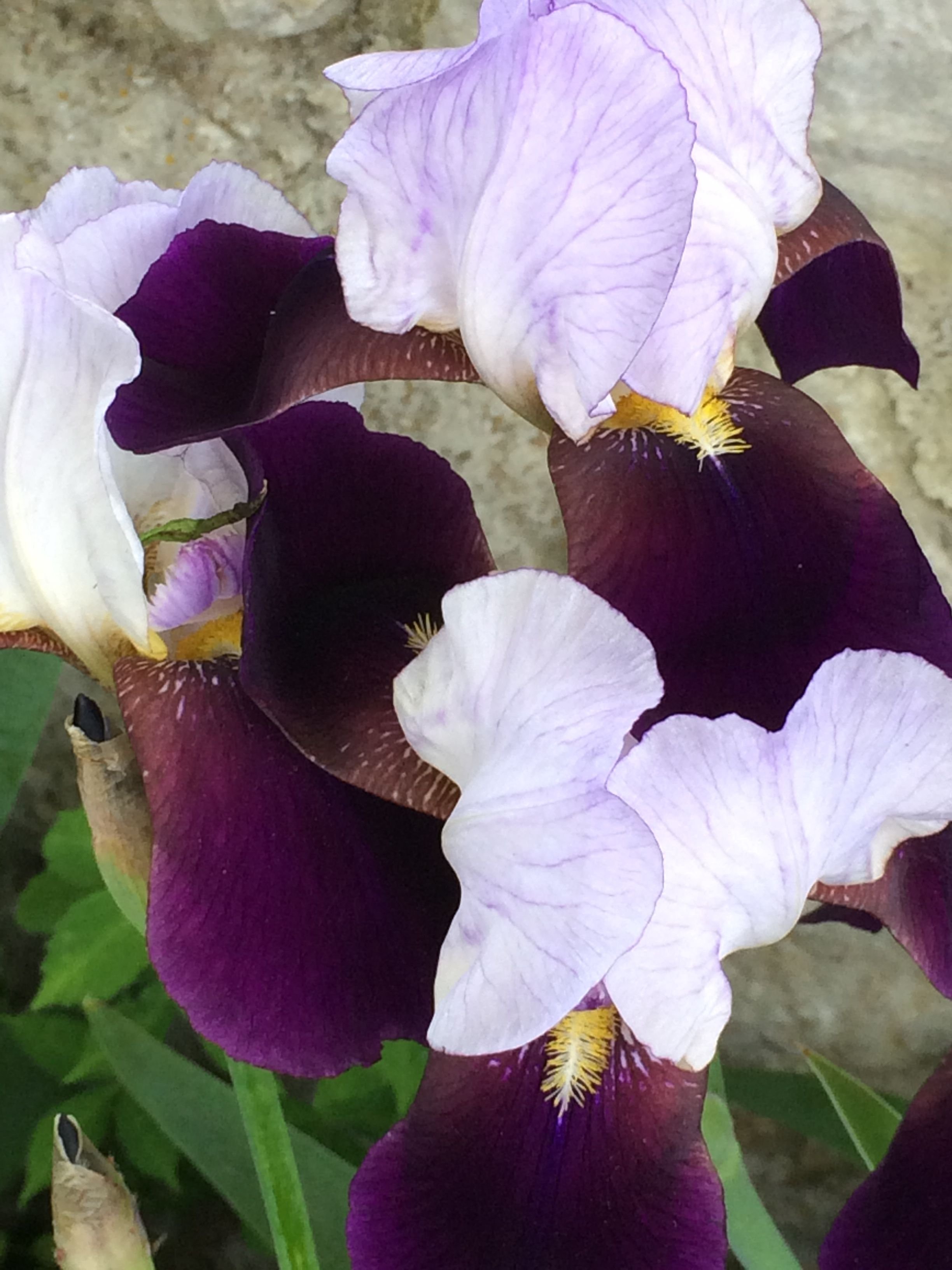 This spring, more than any other I remember, I've been completely entranced by the flowers in our yard. Some of them, I've planted. Some of them were here before me. All of them stop me in my tracks for a moment of appreciation.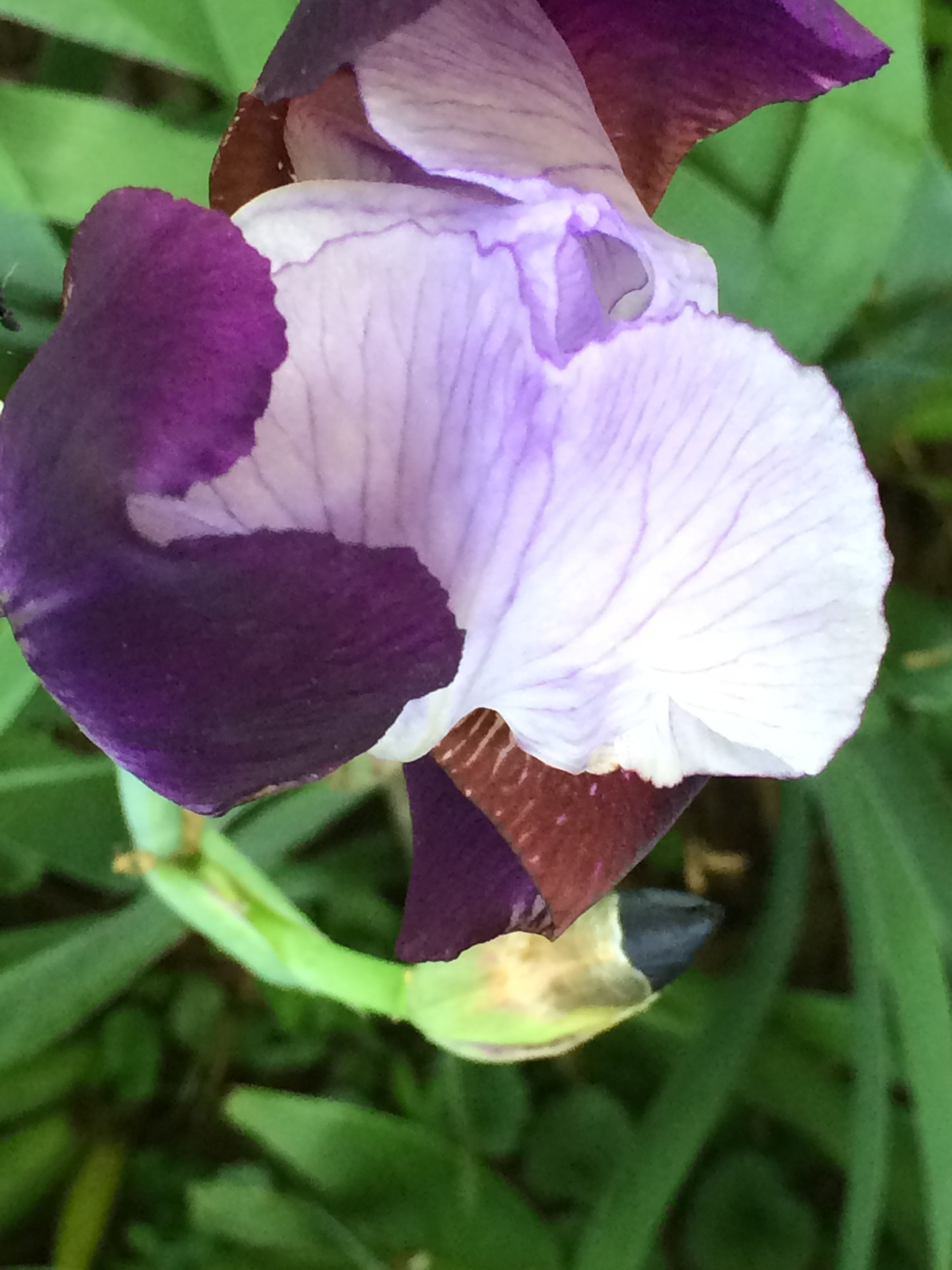 I adore irises. Long ago, my grandmother gave me some cuttings from her daylily and iris plants. Completely lacking a green thumb, I was nervous about this. After all, I may or may not be guilty of 'killing' even some fake plants. But it turns out that while indoor plants have a very short life expectancy under my care (if you can call it that!), outdoor plants have a fighting chance. Maybe they're just hardier?
Anyway, those plants from my grandmother did beautifully. They grew, multiplied, and flourished. And then, one cold day in January in New Jersey, it was moving day. Blanketed under a foot or so of snow, there was no way I could get to them to dig them out of the frozen earth. It couldn't be helped. I had to leave them behind for the new homeowner to enjoy. By then, my grandmother was living in assisted living, her beautiful vegetable and flower gardens only a memory. A few years later, she died, and the loss of these beautiful flowers hit me even harder as they would have been a lovely way to feel somehow connected with her still.
One house, two houses, three houses... four. Four was a rental on Boone Lake. All along the walkway down to the lake, there were irises and lilies - some of the most gorgeous and unusual colors I'd ever seen. It delighted my heart to see them bloom while I lived there.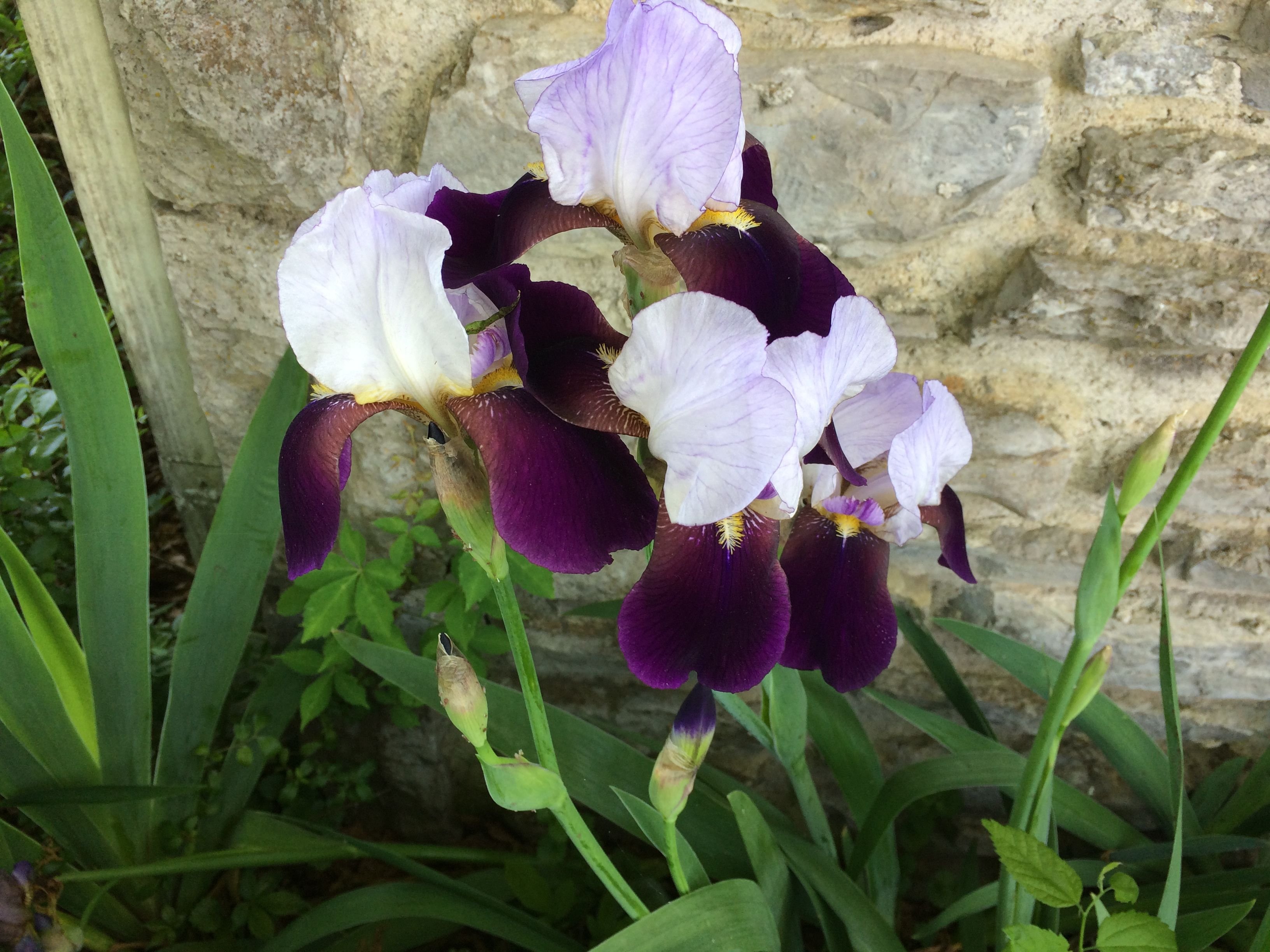 And now? Now, at least at this time of the year, I live surrounded by beautiful blooms. We plant more every year - perennials and annuals - and they seem to thrive, which pleases my heart.