China float glass price increase in May,2021
Early May,2021, over 50 float glass manufacturers in China announced price increasing plan.Including China core glass manufacturers for example Jinjing glass,CSG,SYP,XYG glass.The price adjustment not only include float glass,but also low-E coated glass,mirrors,low iron glass,etc.
Now average ex works price for clear float glass is USD 405/MT,which was almost double times that of May,2020.
5mm float glass price trend-morn-2020-2021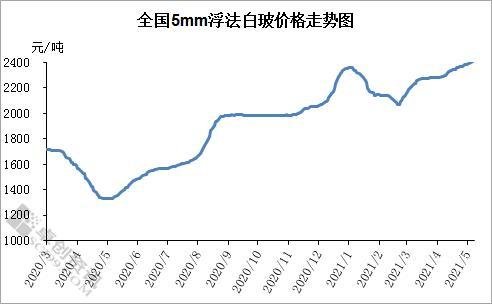 In the post in 2020,https://www.mornglass.com/float-glass-price-increase-in-may.html, the float glass price almost reached its lowest point in the past decades because of COVID-19,but increased since 2020.May.
The fast recovery and re-start of construction works in China brought huge power to glass price increase,with the recovery of oversea projects,float glass requirement reached a peak in Jan,2021.Factories had to rush out all the orders before Lunar new year.After the holiday,the recovery becomes more strong and push price to a higher point.
glass future price-2020-2021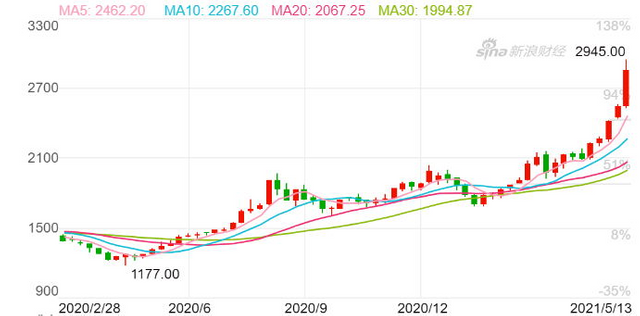 The same situation happened to glass future trading,the future trading price reached USD455/MT,which is 2.5 times that of 2020,May.
This round of glass futures price increases began in middle March this year, mainly due to strong demand in the glass spot market, in addition to the expectations for the traditional peak sales season in September.Glass future price reached its highest point since 2012.
float glass stock-morn-2021-china
At present, the inventories of glass manufacturers are generally at a historical low level, especially the inventories of manufacturers in the main production area of Hebei Province are far below the historical level of the same period, providing strong support for spot prices. It is expected that there will be some room for increase in spot market prices in the near future.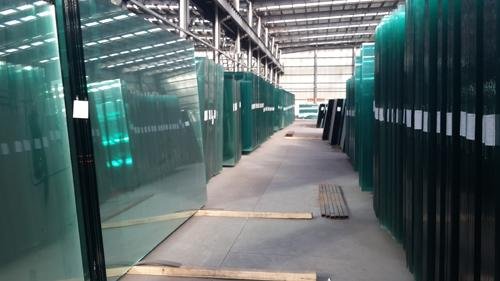 China float glass stock situation-2019-2021
Benefiting from the rise in glass prices, in the first quarter of this year, the performance of domestic listed glass companies went viral across the board. Kibing Group (601636.SH) quarterly reported that the company's revenue was 2.9 billion yuan, 2.2 times that of the same period last year; net profit was 880 million yuan, more than five times that of the same period last year.Below is Kibing stock price:
kibing stock price-2020-2021
CSG A (000012.SZ) quarterly report also showed that its revenue for the quarter was 3 billion yuan, an increase of 73% year-on-year; net profit was 570 million yuan, more than five times that of the same period last year. Jinjing Technology (600586.SH) revenue in the first quarter was 1.47 billion yuan, a year-on-year increase of 47%; net profit was 350 million yuan, about 12 times that of the same period last year.
jinjing glass stock price 2020-2021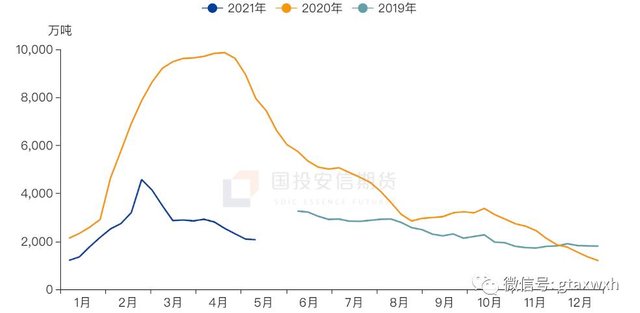 The reasons of glass price increase
In the early years, the glass industry was classified as an industry with overcapacity. In the past five years, the supply and demand pattern has changed. This year, the glass price has exploded, and it is hard to say that it will peak in the short term.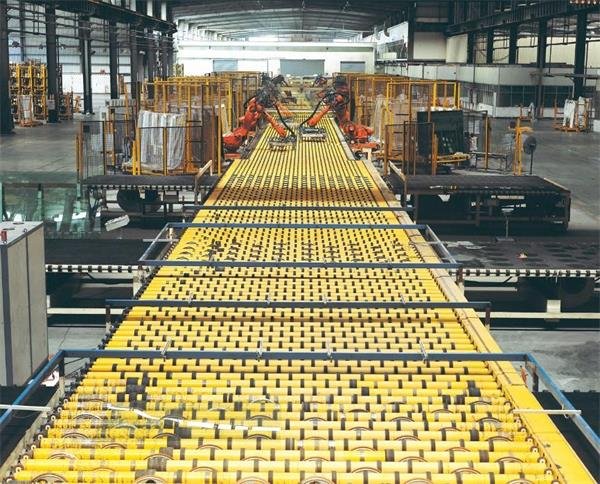 Limited glass production capability
By end of April,2021,total 246 glass production lines exist in China and the glass production capacity utilization rate was 84.01%, an increase of 3.99% compared with 2020.
Float glass production line-morn-china
From the perspective of supply and demand, on the supply side, due to the limitation of the overall production capacity of glass, the possibility of excessive growth in supply is low, and in the case of continuous improvement in production profits in the recent period, there has not been a crazy expansion of production capacity, so Supply-side countermeasures to prices are difficult for the time being.
Due to the higher price and better profit of solar glass and low iron glass,many glass manufacturers turned the production capability to produce low iron glass and solar glass,which also limited the production capability of normal architectural glass.
Huge glass requirement.
In the first quarter, the finished projects nationwide increased by 22.9%compared with 2020. Price increase is caused by strong downstream demand and low inventory. In the long run, it is the inevitable result of the country's supply-side reforms. In the past five years, glass supply and demand have shifted from an obvious surplus to a gradual tightening.
JINAN-NEW BUILT HOUSES-MORN-HANYUJINGU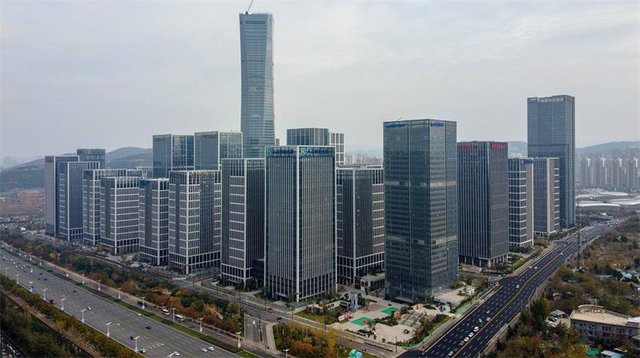 From the order point of view, due to the rigid time requirements for the delivery of new houses, the engineering end has placed orders in advance, and the glass manufacturers have sufficient orders before September this year.
Gobal inflation
The reason is that the global release of strong inflation expectations is pushing up commodity prices.
Not only glass,other products,steel,aluminium ,bronze,sand,everything related to building ,price increased much because of globally inflation.
aluminium ingot price-china-morn-2021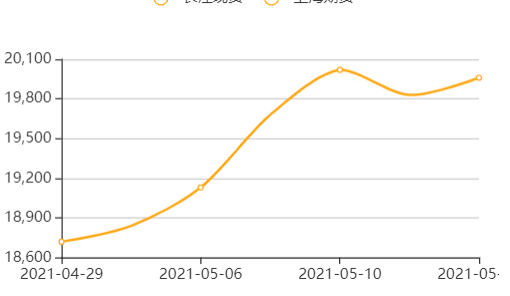 From 29th,April, to 10th,May,aluminium ingot price increased by 8.5% within only 10 days.
The influence of glass price increase
The float glass price will result in huge influence on both the domestic market and export market.
Many float glass exporters in Qingdao has reported that revenue decreased by 50% under the high price background.Many China glass processors had already started import glass from other countries for example Malaysia,Iran which price is 20-30% cheaper.
This turn float glass price increase will destroy China float glass export industry and force them to turn to higher profit products for example processed glass products,double glazed units,,traditional glass products-float glass,laminated glass sheets will not have price advantage any more.
The shipping costs also affected the glass export and caused decreased orders from overseas,2021 will be extremely difficult for glass exporters.
float glass price-clear float glass
For domestic market,this will bring house price increase again.Many contractors have to re-bargin and even construct in a loss.
Morn is your turnkey building glass suppliers,welcome contact us if any questions.
Download this article here:China Float glass price increase in May,2021