FlipNpik Ecosystem is a Collaborative Commercial Social Media Platform for Business Promotion and Customers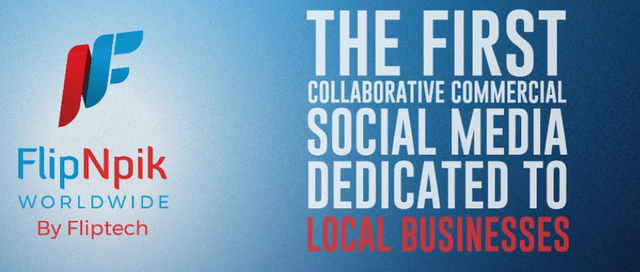 There is a tendency in the modern economic system towards globalization of industries that leads to reducing of small businesses. Fliptech founders recognize that consumers are best promoters of any business. Nowadays social media is an important communication tool. The collaboration between merchants or service providers and consumers can create value. FlipNpik Ecosystem on the Blockchain technology provides local companies with an opportunity to be promoted on the Collaborative Commercial Social Media by their customers.
Usage of the Flip social media provides the ecosystem members with an opportunity to find new and exciting places around. Then user can share the discoveries with friends and in return get the Flip social awards. System offers an opportunity to share and like posts. When users discover a new business that is not yet on the app they can contribute to the Flip ecosystem by registering it on the app and receive even more Flip social tokens. Bloggers can generate extra income by promoting the new places in their blogs as well. Customers and bloggers become co-creators and receive rewards and unique promotions provided by the companies in return for their activity.
Offers for users and businesses
The FlipNpik Ecosystem is the collaborative social media, where the created value is shared among all active members. Users contribute to the ecosystem creating value when they like posts, share the App and create content for a business. Users can be simply rewarded by FNP tokens when they exploit the ambassador partnership. Due to geolocation services implemented into the FlipNpik Ecosystem, users can easily discover the nearby shops, reveal their friends recommends about their favorite places and catch fresh promotions. As an additional advantage of the system, it allows users to purchase products online from the local shops to reduce delivery cost and time expenditures.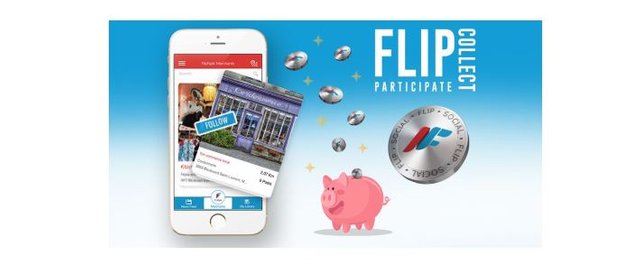 As for local companies, they are promoted and supported by their communities, and as a result they regain a right position in the local economic system. The FlipNpik system will provide merchants an opportunity to create a meaningful digital profile. Profiles are easy in use and allow to create unique promotion campaigns only in few clicks. FlipNpik provides businesses with the opportunity to control the development of services and products, as well as to attract customers to the online or physical shops due to the high visibility through the customer sharing. FlipNpik offers personalized support for businesses to optimize the target market segment destination.
Levels of participation
1. First of all, business owners will create the profile and post content. Then customers from the neighborhood, can discover these profiles and follow them if they would like to.
2. Each user can contribute to the business visibility by doing such actions as using the like button or share the company profile. By posting photos or videos devoted to this or that account user can gain the status of the Ambassador Partner. In return for these positive actions, users are rewarded by FlipSocial tokens that can be converted to FlipNpik tokens. These tokens can be spent on products and services purchasing in online or real stores of merchants who participate in FlipNpik.
3. Fliptech will provide businesses with additional services devoted to marketing tools to attract more customers and followers.
4. When additional features, such as virtual and augmented reality, will be added, the system will become completely collaborative and financially self-sufficient. Then the system can be used for promotions and game participation.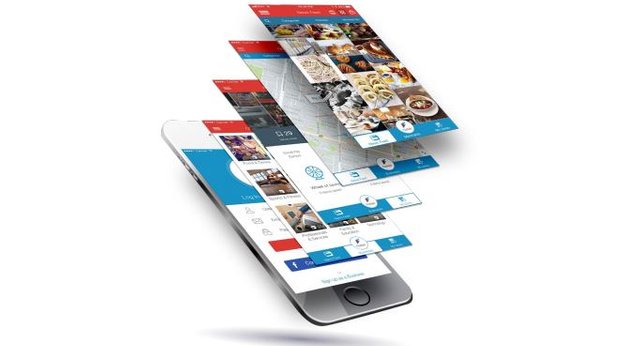 Token Sale Plan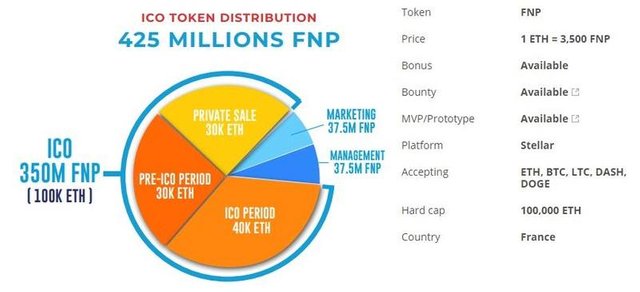 One of the main goals of the FlipNpik service is to become widely adopted. For this reason, Fliptech has established a strategic list of target cities. Accordingly, Fliptech will enter a local market of a particular city to establish business relationships with organizations and begin the commercial deployment. The mobile application will be promoted among the users and businesses in order to achieve a critical mass adoption among both merchants and users. As fliptech owns a worldwide license for intellectual property on the FlipNpik Ecosystem, it has a well-developed strategy plan.
Links
Website: https://flipnpik.io/
WhitePaper: https://clck.ru/Ddbqc
Telegram: https://t.me/flipnpikico
Facebook: http://facebook.com/flipnpikworldwide
Twitter: https://twitter.com/flipnpik
Medium: https://medium.com/@flipnpik/
ANN: https://bitcointalk.org/index.php?topic=3405728
Author: https://bitcointalk.org/index.php?action=profile;u=2201409
Disclaimer
This review by Bonanza Kreep is all opinion and analysis, not investment advice.