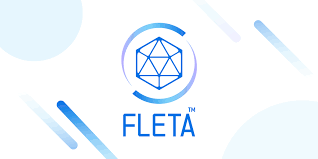 With the emergence of Bitcoin (the first generation crypto currency) in 2009 and Ethereum in 2014, billions of money was made between then and now. In between, several ICOs emerged which yielded more billions of dollars and by the end of 2019, the number of ICOs that will emerge will triple. Cryptocurrency adopted the blockchain technology and today other industries like the finance industry use the blockchain technology. To really achieve decentralization, blockchain is seen as a key factor, hence the need for advancement of the blockchain ecosystem especially in speed of processing transactions. This is where FLETA comes in, to achieve the foolproof decentralization through faster processing.
FLETA believes that to achieve total decentralization, that Dapps must function on their own without relying on any deciding factor like a central mining point. And this is the key.
FEATURES OF FLETA THAT MAKES IT STAND OUT FROM THE REST
PROOF OF FORMULATION
Instead of the agreement models like proof of work, proof of stake, delegated proof of stake, FLETA came up with a new model called proof of formulation. This is to prevent unnecessary fork, in the sense that, this new model will generate blocks in the order that will agree with the block mining order. This proof of formulation will increase the speed of generating blocks therefore resulting in instant confirmation from the observer node.
INDEPENDENT MULTI-CHAIN STRUCTURE
DApps and the mining groups operate the mainchain and other subchains in the existing blockchain which can easily cause overload of the mining group. But with FLETA, each subchain can function on its own therefore the issue of overloading is avoided.
BLOCK REDESIGN
Blockchain technology is based on block structure which reflects on both the speed and the volume of the blockchain technology. Hence, the volume can affect its speed. Blocks consist of block header, transaction list, Vin and signature. The last three take up the largest volume. FLETA redesigned the block structure to reduce the volume therefore increasing the speed of processing.
PARALLEL SHARDING
To achieve super speed of processing, parallel method of processing transactions is employed. FLETA achieves this by giving each shard a certain instruction and result of transaction so that each shard can function independently. As much as each shard is functioning independently, they can still be accessed with the same key and address.
LEVEL TREE VERIFICATION
FLETA uses a verification method called LEVEL Tree. Normally, cyptocurrency data is shared through peer to peer and it goes through a lengthy process of verification. In a traditional Merkle tree structure, the whole Merkle tree is needed for a complete and accurate verification for the transaction. Also, to achieve this, a lot of memory is required for just simple payment verification.
But then, FLETA has a solution for this using the LEVEL TREE VERIFICATION method. Just like a tree with branches indicating different levels, an efficient system is created; each level having subunits with this method; verification is simplified, with one route, 16 levels and multi-levels from them. This method ensures that minimal memory is used while making sure that the verification is complete.
CONCLUSION
Speed is one of the core part of functionality today and FLETA is structured in a way that you will give quality speed of processing in all your blockchain transactions through the several factors they put in place.