Greetings, dear #flatearth Steemians!
Hopefully, some of you remember the artwork of Peter Lexa. He is a very talented #flatearth drawing artist amongst many other. My first experience with his drawings happened in one of IPS's think-tanks on YouTube. As you may know, as a chat moderator you receive a blue wrench icon. Well, Peter is the one that made this: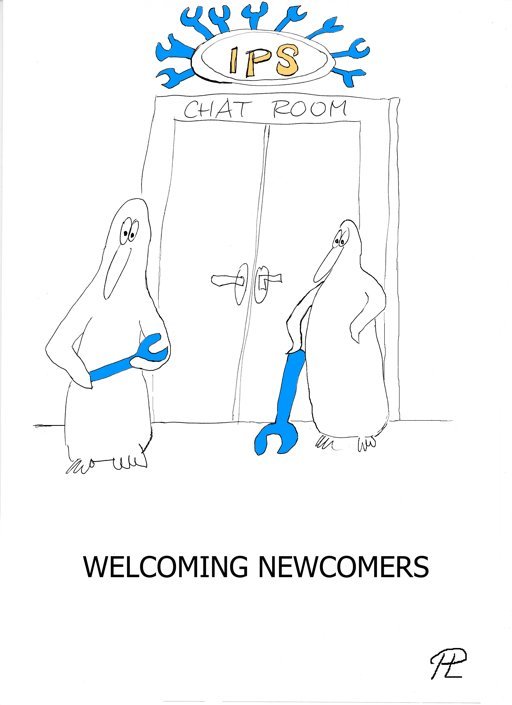 Thus, introducing visually the concept of IPS chat rules & in the same time a visual representation of the Lodge's Protocols . As a clarification, IPS stands for Infinite Plane Society and I encourage you to subscribe to his newsletter on www.flatearthnetwork.com.

Back to the subject and briefly - because it's a very sensitive matter - Peter found out about 2 months ago that he has terminal brain cancer. I will post here some of his artwork he did for #FEPE (Flat Earth People Everywhere).
Long story-short, I want to set the things in motion to print a coloring #flatearth book with Peter's drawings. All the income is meant support his treatment, which I am sure it's not cheap; but most important, this is us being grateful for his service to others in the Flat Earth Community and beyond.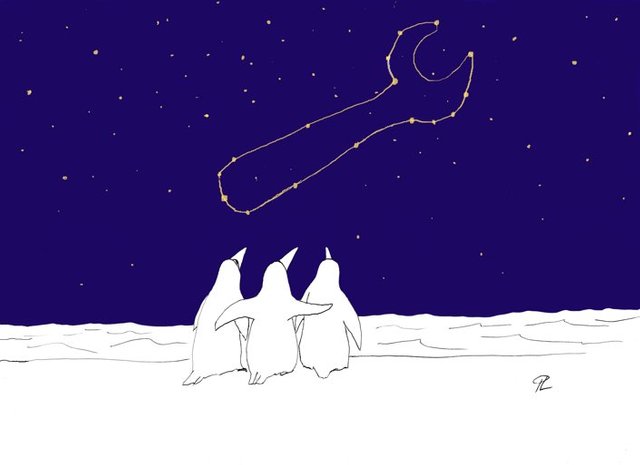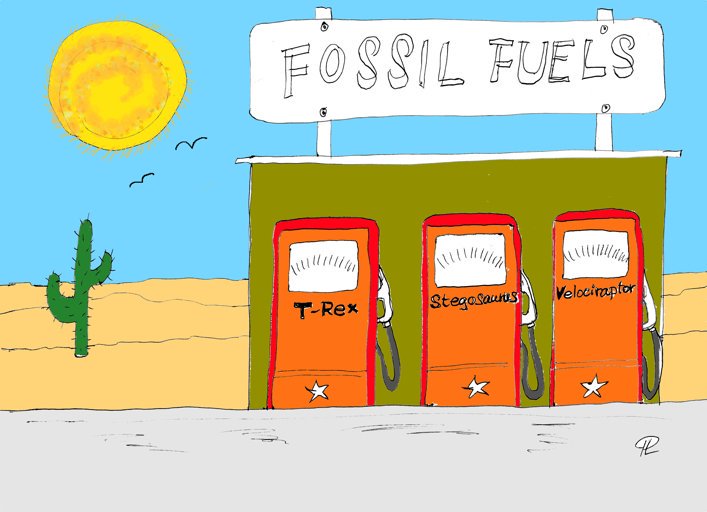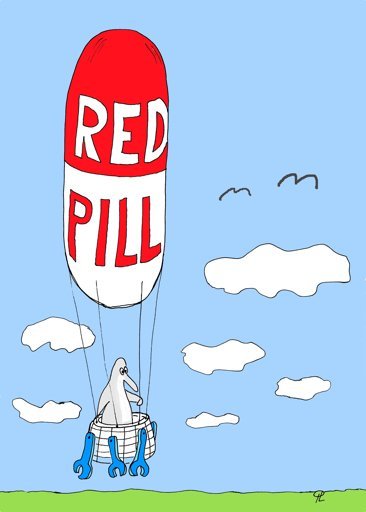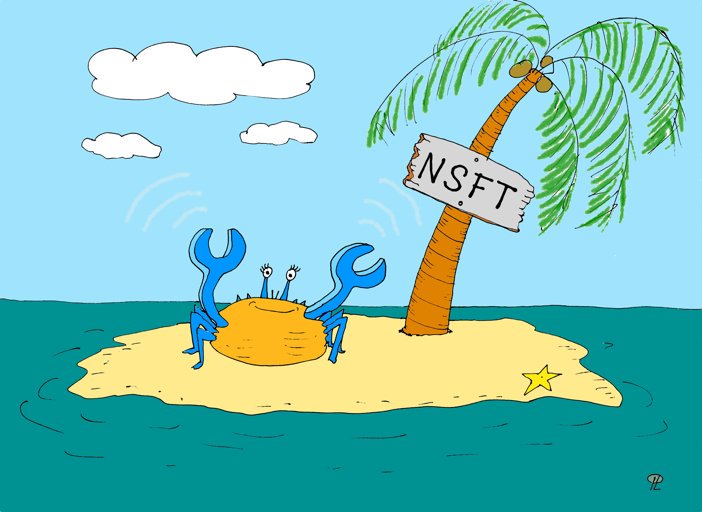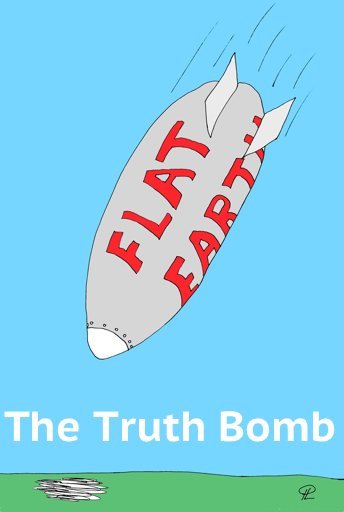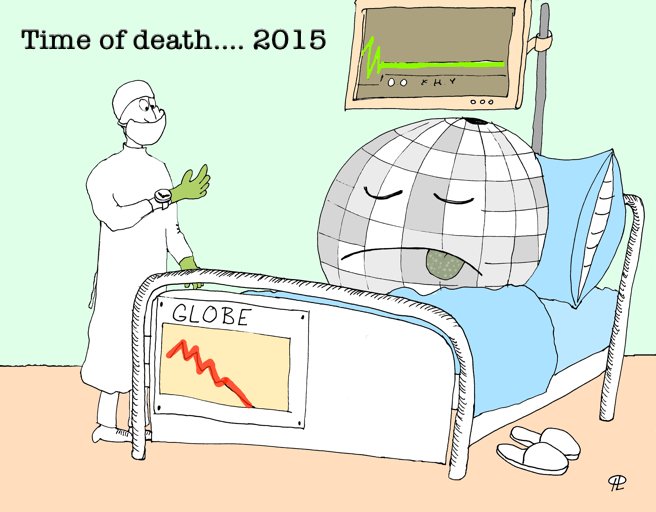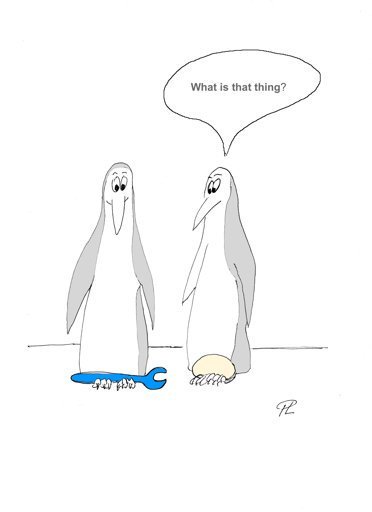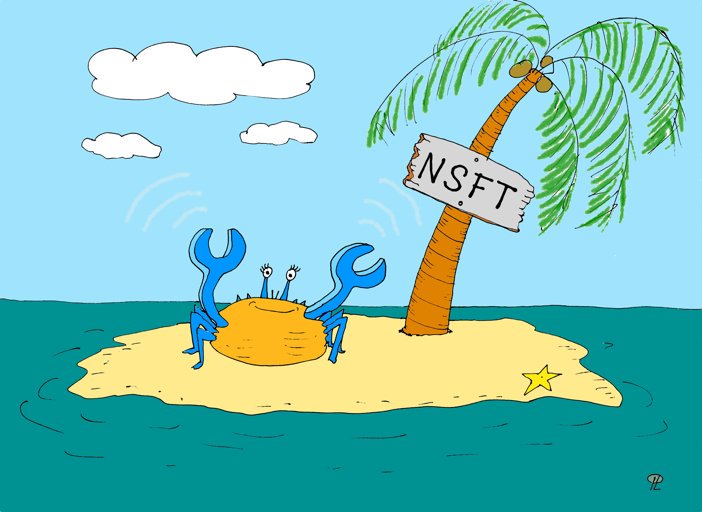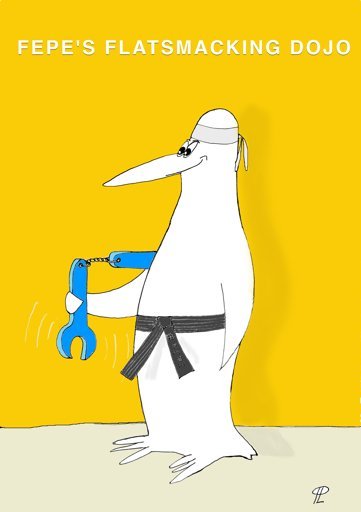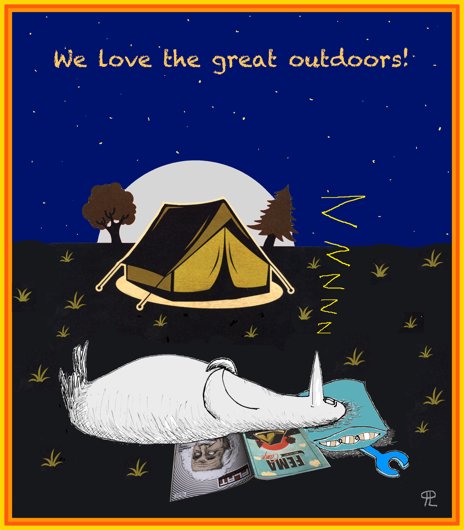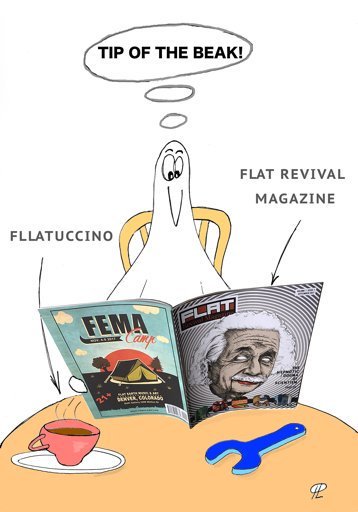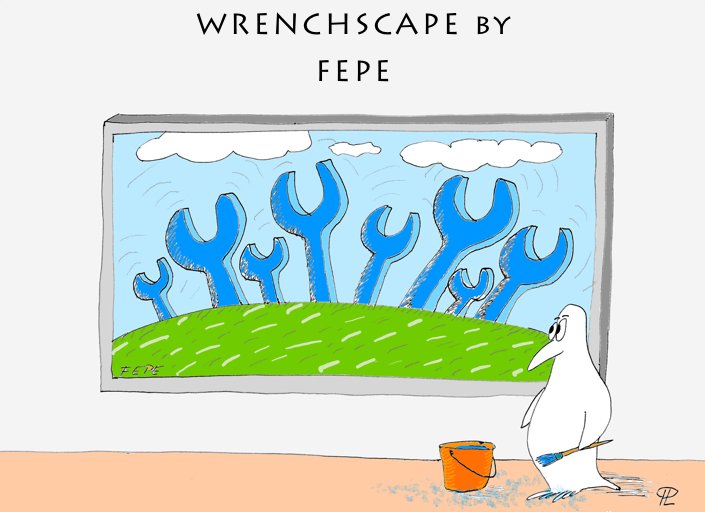 Can't wait for you to see all of them. They are #TIPOFTHEBEAK
I will come back and edit in the link for the Fund Raising Campaign, after I get a print/shipping quotation from a publisher. I will contact Peter Lexa and ask him to provide an account number where all the funds to be directed, each time a copy sells.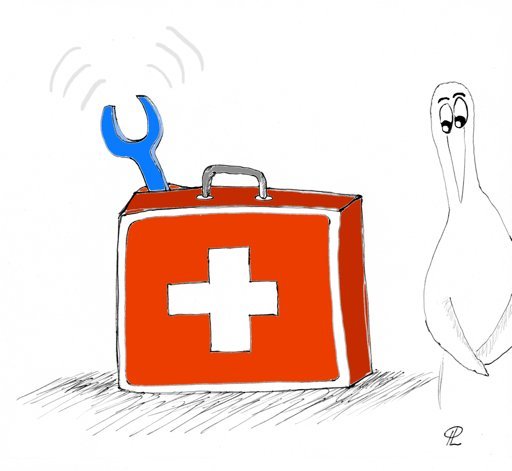 Time is short. Meanwhile, if you want to personally send your regards to the author of these drawings, you can visit his Twitter profile: https://twitter.com/peter_lexa
As I have promised, here is the link for the Fund Raising Campaign:
https://gogetfunding.com/fepe-coloring-book-artwork-by-peter-lexa/