Open Source: Flat Earth vector designs
You want to create a #FlatEarth related website and you need some great designs for your products? Look no further. I got that covered for you.
Get the Flat Earth Parody Logo & Patches vector artwork for free, here: https://gumroad.com/globexit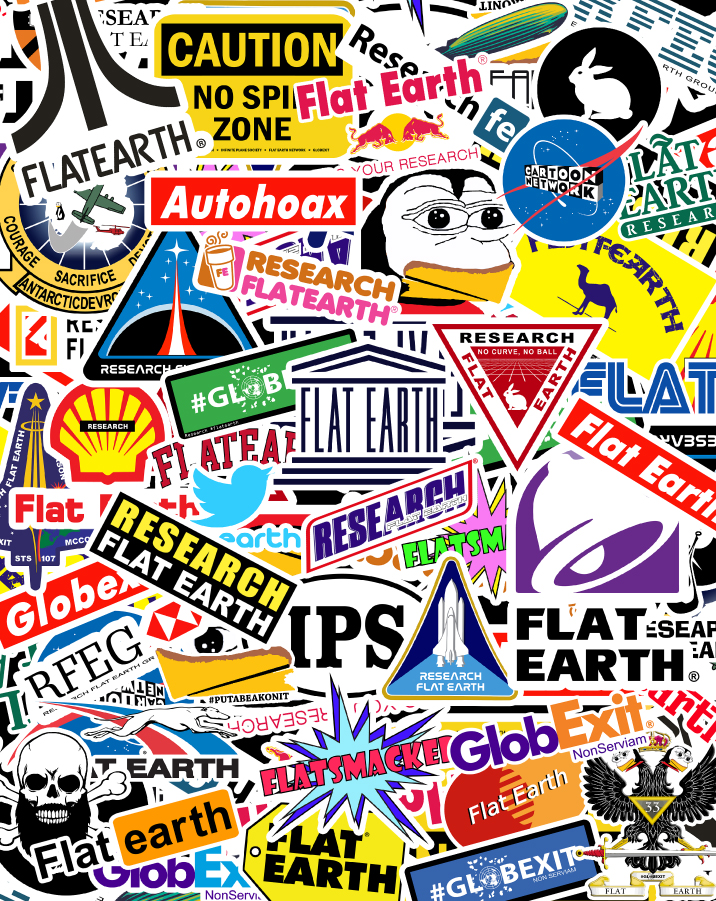 Globexit International Ops Network is present in the following countries: Italy, United Kingdom, Germany, Switzerland, Romania, Greece, France, Hungary, Netherlands, Belgium, Montenegro, Japan, Peru, Sweden, USA, Canada, Poland, Czech Republic, other EU countries; and is currently developing a 24/7 Flat Earth live stream on http://globexit.tv
Learn more and support the network's projects by visiting the Globexit website for your country or by ordering some cool stuff from http://FlatEarthStickers.com.


Donations can be made through the "Pay what you want" option on Gumroad or via PayPal at the following link:
https://www.paypal.com/cgi-bin/webscr?cmd=_s-xclick&hosted_button_id=QNG6C5CWEUYSL
Thank you for your time! Looking forward for an e-mail with your new meme-products website at: [email protected] and it will be featured on the Globexit domain for your country.