Bitcoin against the Euro dropped 33% from 9,562 USD to 7,050 within 1 minute of trading, below is a screenshot of 5 minute slot, however I'm sure others can verify this was the case and that it was predominantly caused by a single buyer.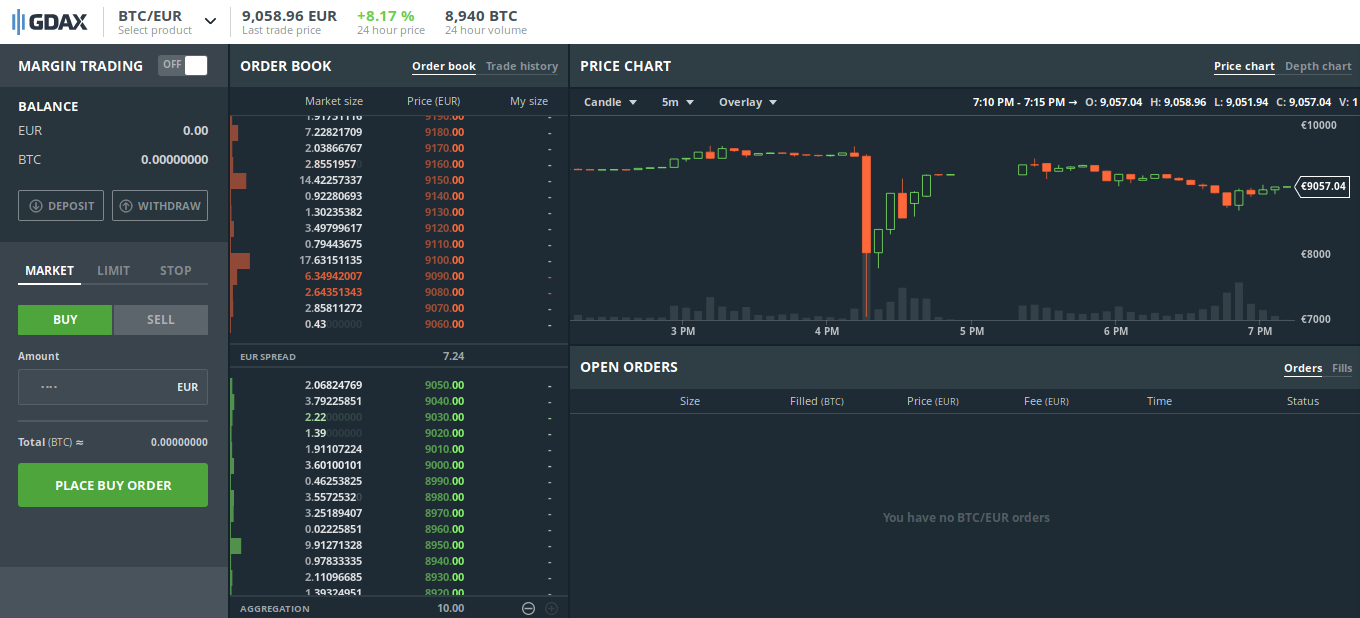 This incredible decline of 2,500 euros caused the GDAX to suspend trading across all its exchanges in order to effectively shut down and took another 15 minutes to resurface.
In comparison, the US price dropped only 800 dollars representing a 7.8% decline while the price continues to try and find stable ground across exchanges.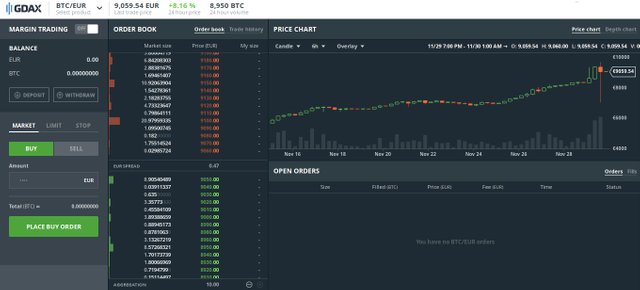 With the BTC-EUR GDAX exchange fortunately representing only 0.89% of Bitcoin trading volume, the largest crptocurrency may well continue to thrive after this freak accident.
However, with these steep crashes still a problem on the GDAX after the Ethereum crash in June this year, it raises questions as to how stable to price really is right now, and how quickly it could fall.
If this had happened against the dollar on the GDAX the damage could of been much greater, with the BTC-USD pair representing over 5% of overall trading, or consequently on Bitfinex's USD pair which trades 12% of BTC volume.