The Power Of Open Work Space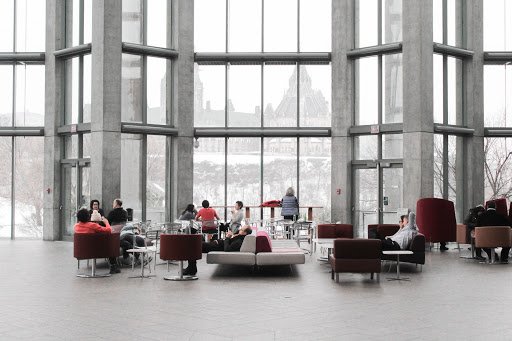 As a startup founder who has spent years in both types of office environments, I have come to the firm conclusion that open layouts are the best. Yes, open layouts are distracting, but they end up being more beneficial in the following ways:
More spontaneous collaboration. Overhearing conversations often leads to spontaneous whiteboard discussions which bring in others. This type of spontaneous collaboration forms the back-bone of day-to-day creativity and innovation that are typically associated with tech startups.

Tighter inter-personal relationships. An open office puts you face to face with your co-workers. I find people having more fun in these environments with people joking around more, talking about their daily lives , and bonding more.

More possibilities for efficiently using space while maintaining a fun vibe. Maintaining a pleasant workspace is essential to the culture in a startup. An open layout actually provides lot more possibilities of using a space creatively and efficiently. On the other hand, almost every space I have been in that was cluttered with cubicles looked depressing and 1984'ish. We spend an inordinate amount of time at work -- it is our collective responsibility to make our workplaces be pleasant and fun places to be. Open layout plans support this.
Yes, there are definitely instances where productivity takes a hit. But as a startup, your highest value increases come from non-linear execution (creativity, innovation rooted in fun). Trading off a little bit of linear execution (productivity, efficiency) for more non-linear execution is a tradeoff I will happily make.
Want work done
SEO PPK Management will audit your website SEO for better ranking.