4 METHODS ON HOW TO GET TRAFFIC QUICKLY?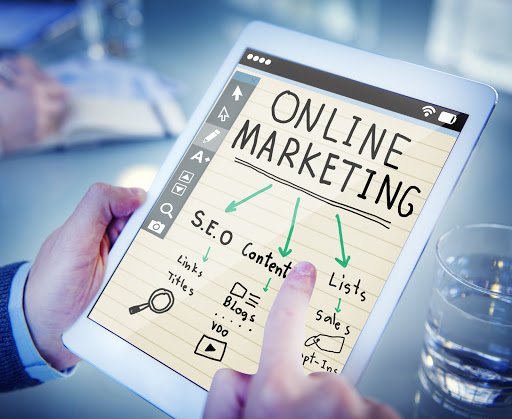 ​1. Find And Pull Method**
This is perhaps one of the easiest ways to bring traffic to your blog. All you have to do is find popular blogs in your niche and bring the already existing traffic back to your blog. Sounds easy right? Well if you know how, it kind of is.
For this method to work, you need to find out about relevant posts on high traffic blogs in your niche as soon as they are published. You can solve this problem using Google Alerts, which is a free Google service that sends you emails on new content across the web that may be of interest to you. Set up Google Alerts so that it sends you an email as soon as a popular blogger writes an article very closely related to a post you have previously published (We will get into how to set it up soon).
For the second step go to the post as soon as it is published, actually read it, and write out a relevant and helpful comment after the post but instead of linking your name to your blog's homepage, link to your post on related content. This way when they click through, they are immediately on a highly relevant page that they are interested in. And because they read your comment, which was useful and unique, they already think of you as an authority.
Here is how you set up Google Alerts. Where it says search query, type in a term related to one of your posts that you want to bring traffic to.
Set results type to blogs. How often to once a day. How many to only the best results.
These settings will make sure that you only get relevant posts from popular blogs. If you don't mind getting a lot of emails you can even set the How often setting to As-it-happens, which will give you a higher chance of getting there before anyone comments. You can go back and set up as many alerts as you want for as many of your posts as you like.
2. Viral Content Buzz Community**
Viral Content Buzz is a place where you can earn points for sharing other people's content and use those very points to get other people to share your content.
Yes, I realize this post isn't supposed to have social media related methods for getting traffic, but Viral Content Buzz doesn't really have to do as much with social media as it has to do with showing your content to a community. There is no crazy and it will send traffic your way.
On some level it's nothing more than a place where competent people from different niches gather to share quality content. Now, if you happen to like something shared by someone, you can help them out and Tweet it or Like it on Facebook. The more you participate in the community and share other people's content, the more exposure you can get for your content.
Viral Content Buzz thoroughly checks your social media profiles to makes sure that your Facebook and Twitter profiles that you are using to promote other people's content are real profiles with real followers and plenty of activity. This makes sure that none of the people joining the community are looking to take advantage of it. Because these are real people with real followings that are genuinely sharing your content, you get a lot of visibility and traffic.
Join Viral Content Buzz and submit your best content. Your content will be shared by people that would not have seen your articles otherwise and you will get traffic that is genuinely interested in reading what you have to say.
3. Use The Intro Method To Get Massive Forum Traffic**
Using Forums to drive traffic is pretty well known. It's also one of the easiest way to send traffic to your site.
Here is how you use forums to send massive traffic. This method was originally talked by Diggy at ProBlogger in much more detail. Go to a forum you participate in regularly and simply start a new thread mentioning your newest post
4. Use A Fiverr Gig (Fastest method to get traffic)**
"Web traffic is a commodity that can be purchased at stores"
This was a statement made by a very successful online entrepreneur, Ryan Diess.
Why am I mentioning about this?
Because which store you buy the traffic from entirely depends upon you. No traffic is bad but how that traffic converts is what is important.
At fiverr most gigs are priced at $5.00. So I am assuming you are planning to buy x number of visitors for $5.00
Now what is important is where you are driving this traffic to and how you are going to utilizing it.
Assuming you are driving this traffic to a landing page which has a good, high converting lead magnet with a conversion rate of about 20%.
So if you bought 100 visitors for $5.00 and about 2 converts into subscribers, that's about $2.50 per subscriber which is about the same as it costs with FB traffic.
​I have used Fiverr traffic gigs to great success and have built subscriber lists at about $1.00 per subscriber.
The rest is done by my autoresponder series which engages them and makes money.
Test the traffic with a reasonably good converting landing page and see how it converts. If you get good ROI, continue to use it, else discard it.