How to create an account in Fiverr, how to make your profile beautiful ??
I tried to find a Fiber Complete solution, hopefully for your benefit.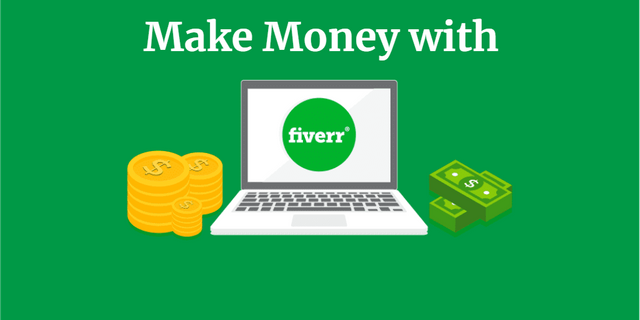 👉👉 gig
After the account, arrange a good gig, since the time of the 3 picks, you will be given a nice gig (image), which will cover the cover picks, which will be used as the color of the gig.
👉👉 Descriptions
Always try to make Gig's subscription unique, first look at how others have arranged the gig, no need to copy from them, you can write your own, but there is no problem with others.
For example:
100% money-back guarantee

100% satisfaction
(Just give you the ideas you want)
These are almost everyone, so not a problem, but the rest of the descriptions are unique.
4 gig titles
Try to keep the gig titles unique, but not the big titles and keep the title short
Those keywords
Since you are able to enter 3 keywords, you will be able to match the keywords you work with to relate to them.
There has been a change in the gig of the day, which was not before, the gig purpose, the following few categories are given together: ----
Promotional

Corporate

Music & Concerts

Restaurant

Bar

Spa & Beauty

Movies

Media Kit

Real Estate

Travel

Medical

Academic
Try to work on something specific, because every category has a job
Examples: Those who need spa relatable work will first search by typing spa flyer/brochure/poster etc (this is my personal opinion, you can do whatever you want).
Graphics, web, whatever relates to work, something specific, everything works
👉👉 Buyer request
Accounted + gig but not working, getting windy, brother can't get work because of account, you have to send Bayer request in the beginning (good luck, many get within few days).
You can send 5 requests daily, this 5-hour request you will send every day at some time.
Check-in at 2 pm

5pm

After 8 pm
At this time, the request is high, if you see the request of the bible, you will not finish at 5 am once, send 5 times a few times (I used to do this when I started working in Fever).
(Note: No need to buy a beer request, it's free, 5 pm daily).
What to Write in the Bayer Request:
We all copy one cover letter (which means you write when you bid for a job), send it to a big brother/someone cover letter, no one does it, look at what Bayer wants, don't write too big a subscription. Write short, write as much as you need
Note: Those who have made new accounts + new gigs do not have the same request for a few days at the beginning of the Bayer request, many have posted on the air "Bayer request no", it happens at the beginning, after a few days, so tension will not work.
Those guys
Looking for newcomers Indian / Pakistani Bayer is more (because of those old ones) because a lot of work can be done with the newcomers, the foreign buyers get the job done and then get refunds, lots of troubles, everyone knows how they are, not good at doing them. , If you talk to support before they talk about support, then your work and go + your time are up, you will get a warning and eat again. Remember that the price you pay for fiber beers is higher than yours, so stay away
Note: Not everyone is that bad, I and Ada are doing good beer, but the amount of bamboo was high;
Again, some clients will give long messages, work with them, email you, skype you, ignore them, they are spammers, you will see shortly after getting these messages that Fever is eating their ID.
You will need email or Skype to get a lot of good work done, but if you make a mistake and do not give up your ID, if you can catch the fiber, if you can give it anyway, that is enough! But be careful, and if the client gives you email / Skype, you can contact them if you want, but do not say if the email or Skype you are talking about is not Manson in the future.
👉👉 Fever's username?
Can I change the username?
No, you can't change the user name after the account
👉 Is the user name to match its own name or NID / Passport?
No! You can give the user name as you wish
👉👉 Broadband / IP / WiFi
Many posts
Can I run 3-5 accounts with one E-IP?
(Many will say again, brother if you can account for 2 pm, why would you go to Risk for 5 rupees, if you can get a new line for 5 rupees, you can use an ID with a net line without having to talk about risk).
Many say again, can I work with Fiverr in another marketplace and with one E-IP?
= Yes
Do I use Real IP or Share IP?
The 5-1MB lines give you or those who give me 5 bucks, it is Real IP, they are number one cheat, Real IP If you take 5MB, the minimum value is 5 rupees, you can work with those lines at 5 rupees, No problem (I said 5 bucks to give the sample, the thickness of the area is 1/5 +).
Can I change that user name?
No! Can't
👉👉 Payment Method
You will need Payoneer as a payment method, if you do not have a passport or NID then you can take the Payoneer account in the name of your father, mother, brother, sister or relative, no problem.
Note: There are a lot of updates coming to Fiverr, maybe more updates will come in front, so try to use everything yourself, if you don't have one)
👉👉 24 hours online / active
You will be online for 24 hours, as long as you are on the PC, turn off the phone, go to sleep, put on mobile, go out of your home, turn on the mobile on your mobile (24 hours is good if you are active but try to stay as active as you can).
👉 Can I have Fiber On with Mobile and PC? Will there be a problem?
Answer: Yes! You can keep up on mobile and PC simultaneously + browse and browse, no problem.
Whose name is that account? Have a NID / Passport?
If you want FIFA verification, it will give you 3 days, within 7 days you can verify
Previously did not want any verification in Fiverr, many used the different PCs to change the name of their name and use 2-5 accounts, now in Fever, you will want photo verification, your NID / Passport verification, those who have NID/passport do not have problems. How do you verify if there is no NID/passport? And if you're not that old, you can't do NID, then?
👉 Tricks: You accounted for your name, worked and were doing it, Suddenly Fever asked for your verification, you don't have your own NID/passport. You can verify
This way Verify would have been done 6 months ago, I have been giving myself a younger brother
Some time ago, a younger brother wanted to verify the account, when he tried to change his name and give his older brother's name, the name was not changed, later tried many times but the name did not change, then the account was dropped.
Note: I do not know if anyone else is doing this, I do not have the option of checking anymore, it is not up to myself to check if the name change is required for verification.)
👉 A story: A younger brother was working, working and getting it, suddenly asked for his verification, time was 5 days, a funny thing is that he asked for his verification after 5 days of giving passport, giving passport in our country for 22 days but it takes 5 months. Time, 5 days to get the verification time and 5 days for the passport
Note: If you cannot show passport / national ID (NID) within 5 days, speak in support, you know what to say, I do not know why.
👉 Correct way: You do not have a NID, you have a passport, before working in Fever / Upwork, if you do not have a passport, sometimes you do not want verification and if you do not give anything, your account will not go away. Don't go
Some words:
Keep working like this, hope you get the job, but .....
In the hands of Rizik God, now many Competitors, many people are working in every category, every day many new freelancers are entering the marketplace, you want to get more work, you want more work, you have to be patient, trust God. Lord of Rizik, I just told the whole process, hopefully, something good will happen, you just go through the trouble, rely on God. No, God is there, praying for everyone, everyone does something good
If there is a mistake in writing, you will see forgiveness ......