Bin gestern das erste Mal im Leben unter Todesangst über ein Stahlseil geklettert. War am Anfang eine große Herausforderung, da ich keine Ahnung hatte, wie es geht, aber es hat dann doch großen Spaß gemacht. Kann ich wirklich sehr empfehlen, einmal auszuprobieren, Neben dem Seilpark kann man in der Erlebniswelt Kahlenberg auch Bogenschießen oder ein Mountainbike ausleihen.
https://www.erlebniswelt-kahlenberg.at/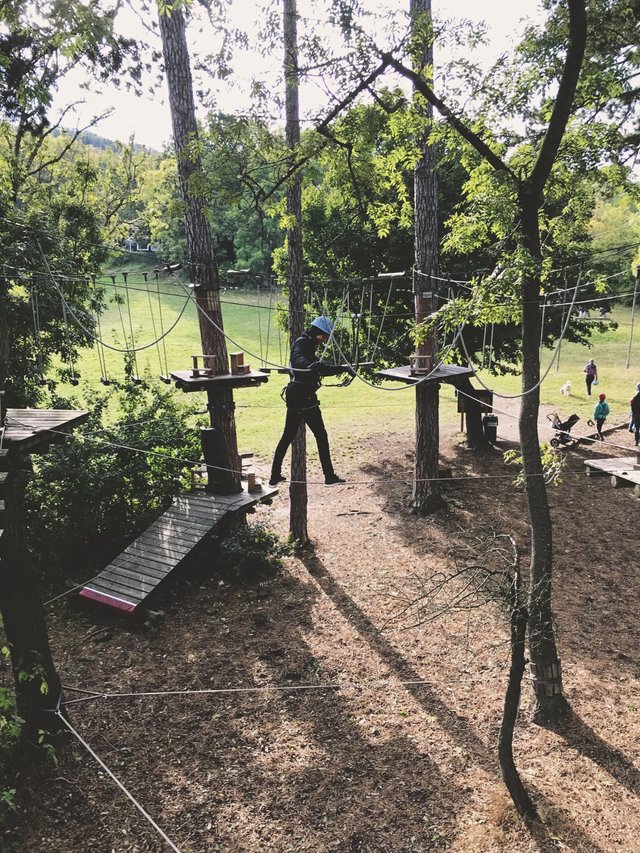 Ropes Park Kahlenberg, Vienna
English
Yesterday, I climbed over a steel rope for the first time and was scared to death at first. It was a big challenge at the beginning, because I had no idea how to do it, but it was a lot of fun eventually. I can really recommend to try it. Besides the rope park there is also an archery course and you can also rent a mountain bike at the Kahlenberg Adventure Park in Vienna.
Live your Secrets and Steem Prosper 🔥
xx Viki @vikisecrets