(Infographic) BENEFITS OF HIIT EXERCISE + 10 Min Home Workout Routines!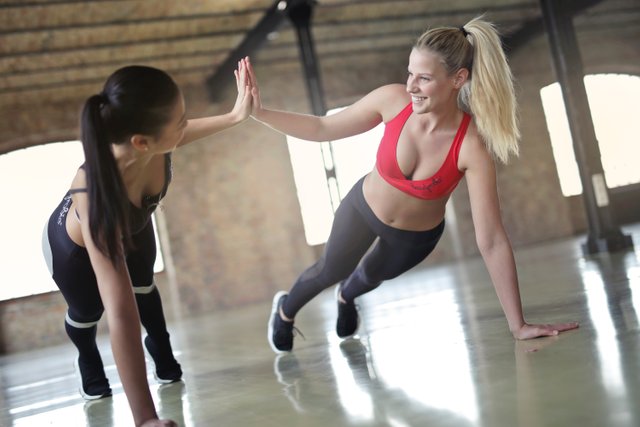 HIIT workouts stand for 'High Intensity Interval Training' and include short periods of intense exercise alternated with short recovery periods. It typically lasts under 30 minutes.

HIIT is one of the best styles of exercise for increased fat loss and endurance – it is estimated that it burns up to 20% more calories compared to a steady paced cardio session (running on treadmill / elliptical)

Some of the benefits of HIIT exercise:
  
increased metabolism 
fat loss 
reduced blood pressure  
improved circulation 
strengthens fast-twitch muscle fibers  
 
Not to mention that you can do it anywhere! Many HIIT routines include purely cardio / body weight exercises which is perfect for those without access to the gym (or if you're travelling). And as many of the exercises only take 10 minutes, its a great option for those in a time crunch.

Below are two of the best HIIT home workout routines I could find: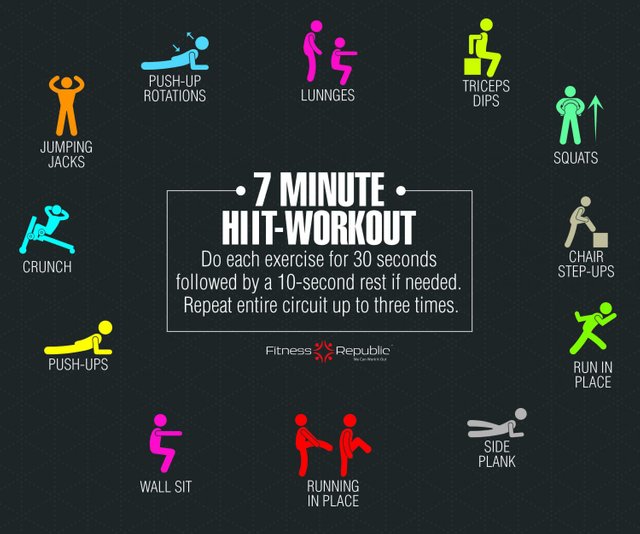 (source: Fitness Republic)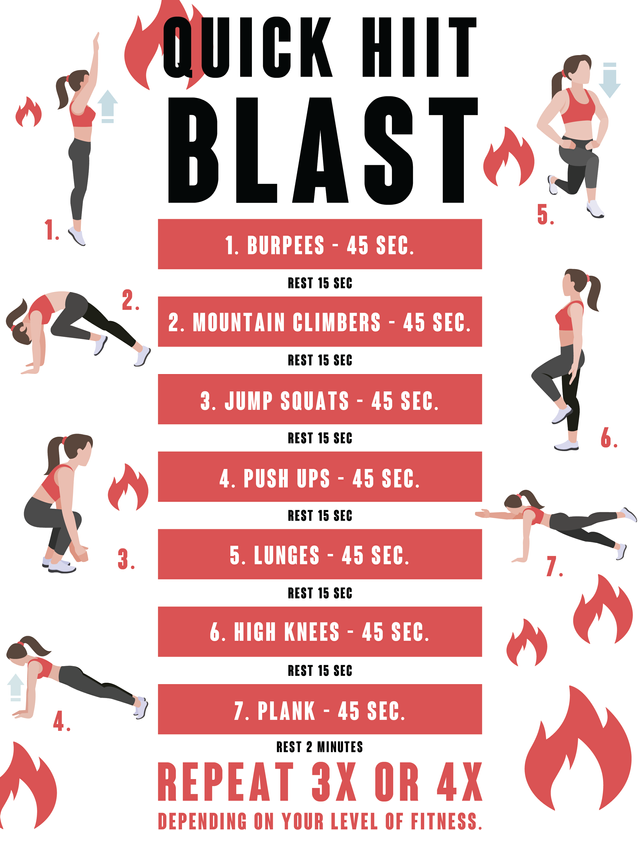 (source: welcometotheonepercent)
Happy HIITing!