Break through!! For about 4 years now, I've tracked my food via Myfitnesspal (great tracking app). So here I am in Costa Rica tracking my food..my vegetables, my rice, my pita bread...everything. Today I had a huge break through and for some of you, you may think..pffff whatever. BUT NO! Today I decided screw it, I'm so sick of tracking every gram..I'm on effing vacation people! Once I stopped tracking, BOOM...relief. My heart felt free and my stomach felt hot - it was an amazing feeling. A smile came to my face and then I realized...between competing and tracking my intake, I have not been living. My tracking has become my life...my being and when I don't track, I feel like my life is out of order.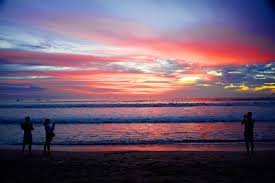 Now don't get me wrong, tracking works for some people, as it's worked for me for a long time but it became unhealthy for me. Tracking is also good when for example, prepping for a fitness competition. But for me, right now in my life, it's not for me.
Today I had cauliflower quiche, a falafel bowl, homemade ice cream, banana chips, and a chicken veggie stir fry. At first did I worry? Yes. My first thoughts were "how many grams of carbs do I think I'm over for my macros?" WHO CARES. I nourished my body and I feel great!!
So, at this point in my life, tracking isn't for me. I'm not competing anytime soon. For all that thinks this was a rant, sorry. But it was ENLIGHTENMENT people! I am so excited to enjoy life more and not feel isolated from friends and family. I no longer have to make excuses for why I can't go to dinner or lunch because of the fear I couldn't track to a T.
That's all ☺️ #selfcare