...
To many of you who are following my posts daily or maybe once in a while , it is pretty sure that you have come across the mention of my nofap habit ..
The habit of watching porn and masturbating to it..
In my opinion this filthy and dirty habit can literally change you ...
It can change your thinking , your point of view towards life ...
Because of this idiotic addiction you begin to sexualize everything and I mean everything...
Soo.. what I am gonna do is .. I am gonna document this journey every once in a week or so.. also along with leaving porn forever I would want to look after my fitness goals too..
For now my diet would be "What my mother makes"...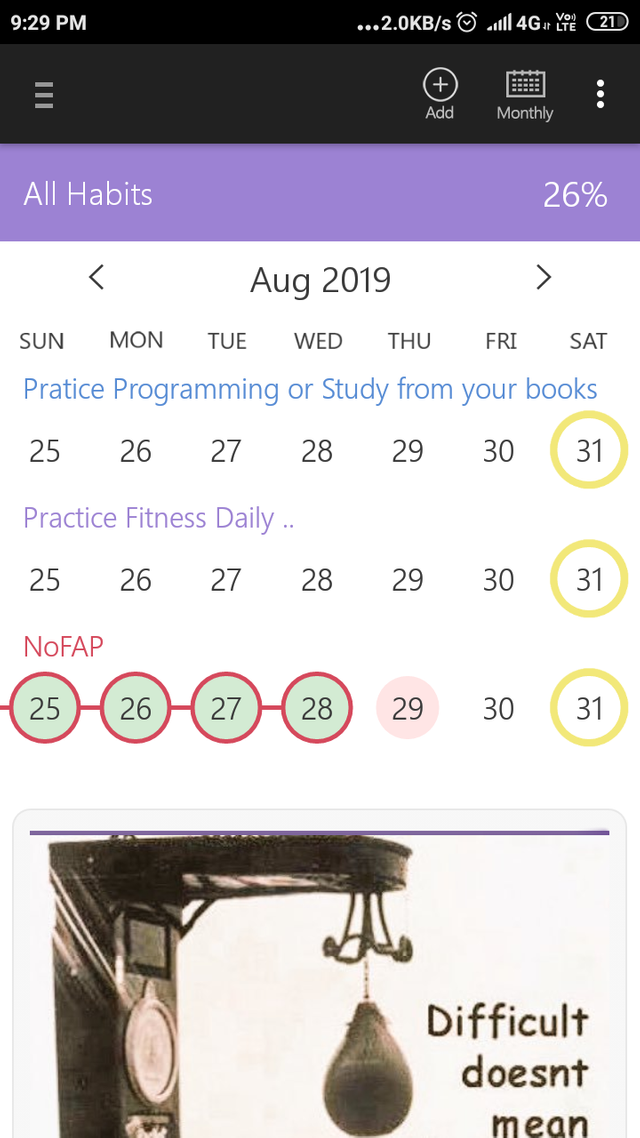 Posted using Partiko Android