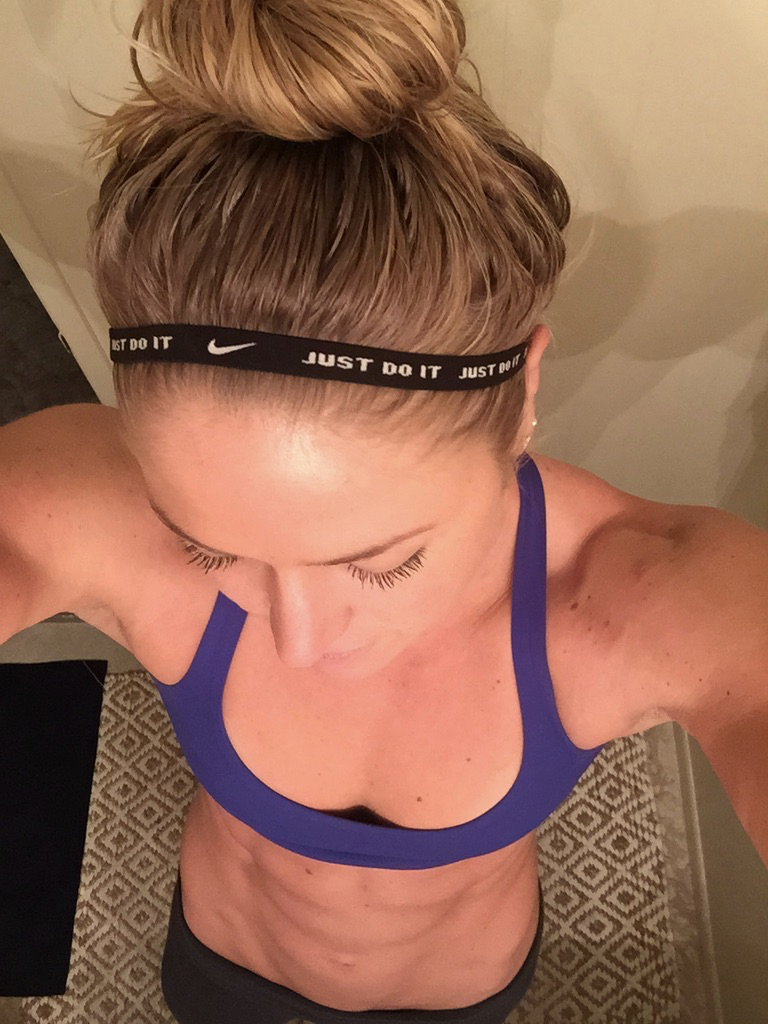 We all have days when we're not feeling it.
It's rare, but now and again I wake up on the wrong side of the bed and I just don't want to do ANYTHING. I'd much rather sit on my couch and watch TV all day than go to work, hit the gym, or tackle any of my other responsibilities.
When I don't have the luxury of indulging those desires to shut down and do nothing, or even if I could, I rely on some very simple things to get me through so I don't waste a whole day being unproductive and lazy.
One little thing that helps me is my favorite headband. It reminds me to stop my whining and get going! It's funny how things have a way of getting a lot easier once you start, and sometimes the simplest reminder to "just do it" is all that's needed.
Corny? Perhaps. But I am corny. You should know that by now :)
So friends - obey the headband.
Get out of your seat and get moving on the things you have to do, that are tough but worth it, or that you know will make you feel better once they're done!
Stop making excuses and make some progress instead. Chop chop! :)
Ps. To my pals at Nike - no copyright infringement intended here - just appreciating your product! Thanks for the push in the right direction!
What are your simple tricks for getting the lead out? :)
Please feel free to comment, upvote, or resteem if you'd like!