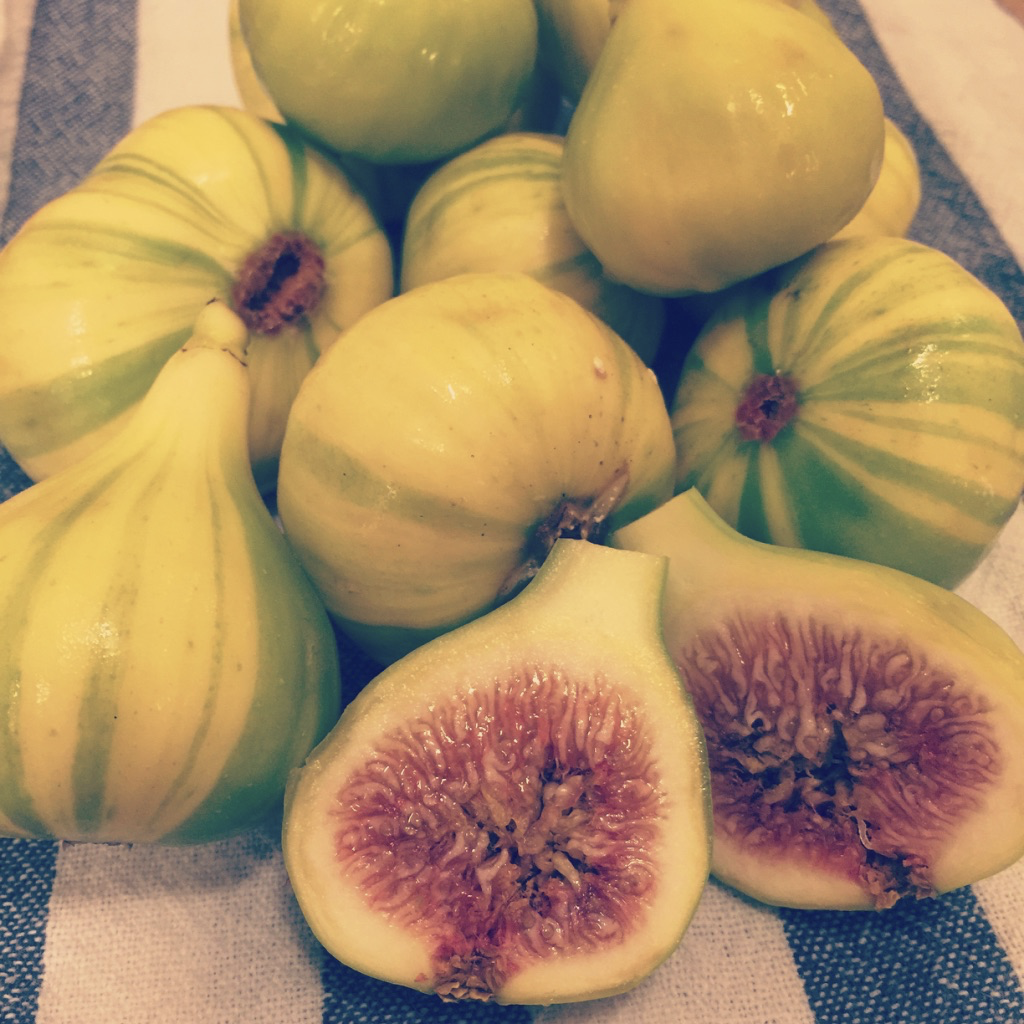 Guys, I LOVE figs. They're definitely one of my top 3 favorite fruits, and I like them in everything! In salads, on pizza, made into jam and put on a burger...
For me, they're borderline TOO good - once I get some, I have trouble not eating ALL of them in one sitting!
I say this because although they have some lovely health benefits, such as containing a good dose of fiber, potassium, magnesium, and calcium - all things that benefit the avid exerciser - they are a bit high in sugar for their volume, so it's important to keep your portions in check.
(They're AMAZING on a treat/snack/appetizer/cheese platter, let me assure you...)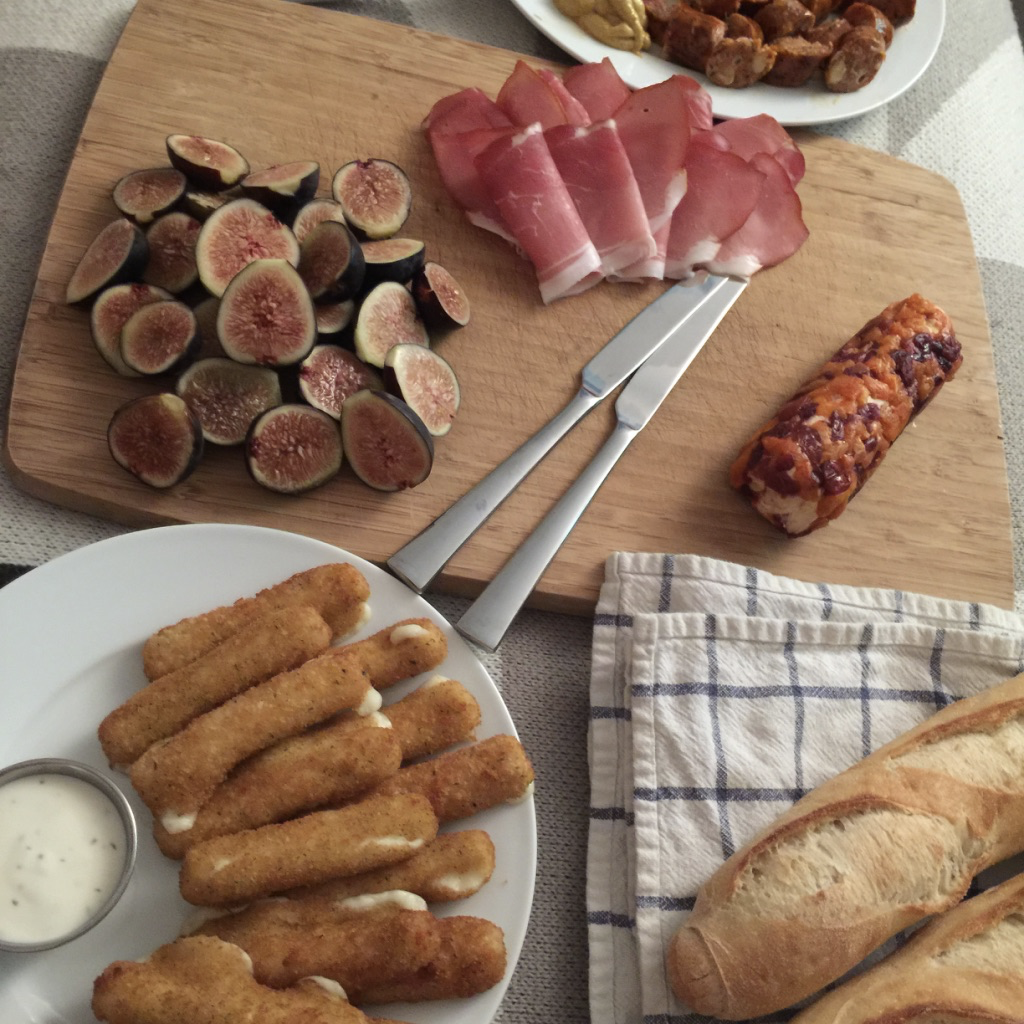 I love the crunchy texture of the seeds, they chewiness of the flesh and the unique aroma. They are also SUPER sweet, which is what makes them irresistible to me! I could probably eat a pound of them with very little effort (and enjoy the experience thoroughly)!
However, because of their sweetness figs are pretty high in sugar, similar to grapes but with more fiber (which helps). 100 grams of fresh figs contains around 16 grams of sugar - twice the amount of sugar as the same size serving of peaches, more than twice the amount in 100g of watermelon... Just something to be aware of, as it is very easy to eat waaaaayyy more than 100 grams of figs in one go - at least it is for me! One large fig can easily be 50 grams, so keep that in mind!
5 small figs here was about 150 grams...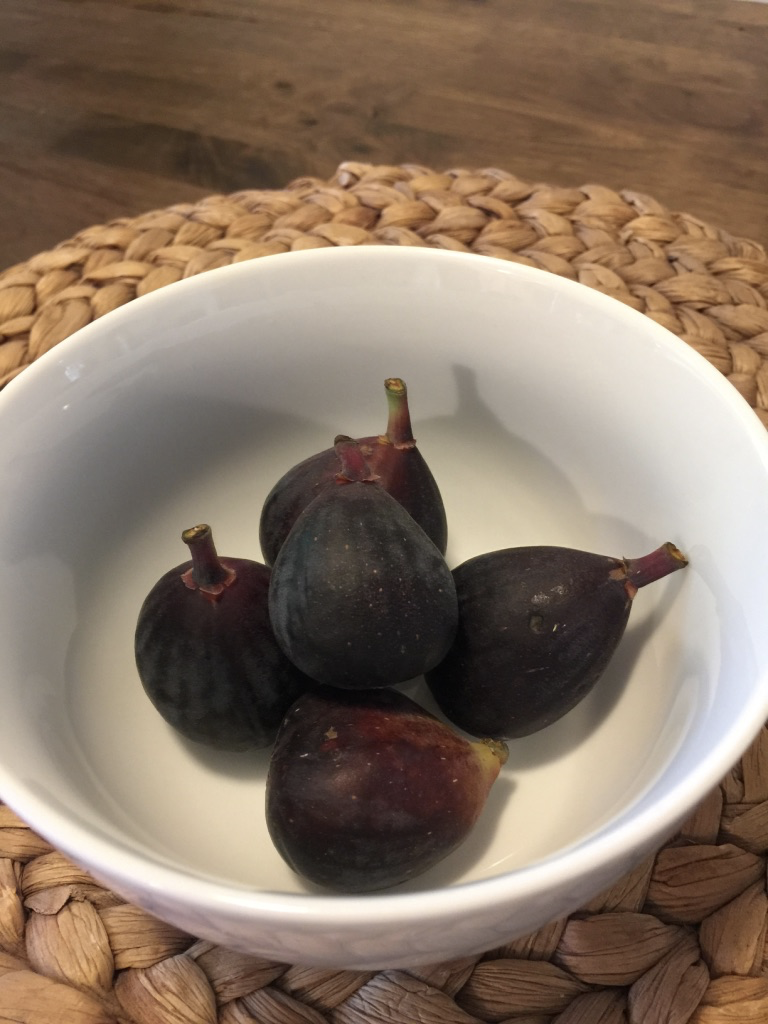 Here in Santa Barbara where I live, we only really see figs in our markets about twice a year, for only a couple of weeks each, which makes me sad but helps me to limit my fig consumption naturally ;)
I love eating nutrient-dense fruit for a treat from time to time, and this is one of my favorite ways to have it. If I can have a couple of figs instead of a brownie to curb my sweet tooth, I'd call that a win!
I try to concentrate the bulk of my fruit intake pre-and post-workout, in hopes that I can utilize most of those sugars in the gym! Although fruit isn't the absolute ideal pre- or post-workout carb in my opinion, there's no better time of the day to get it in :)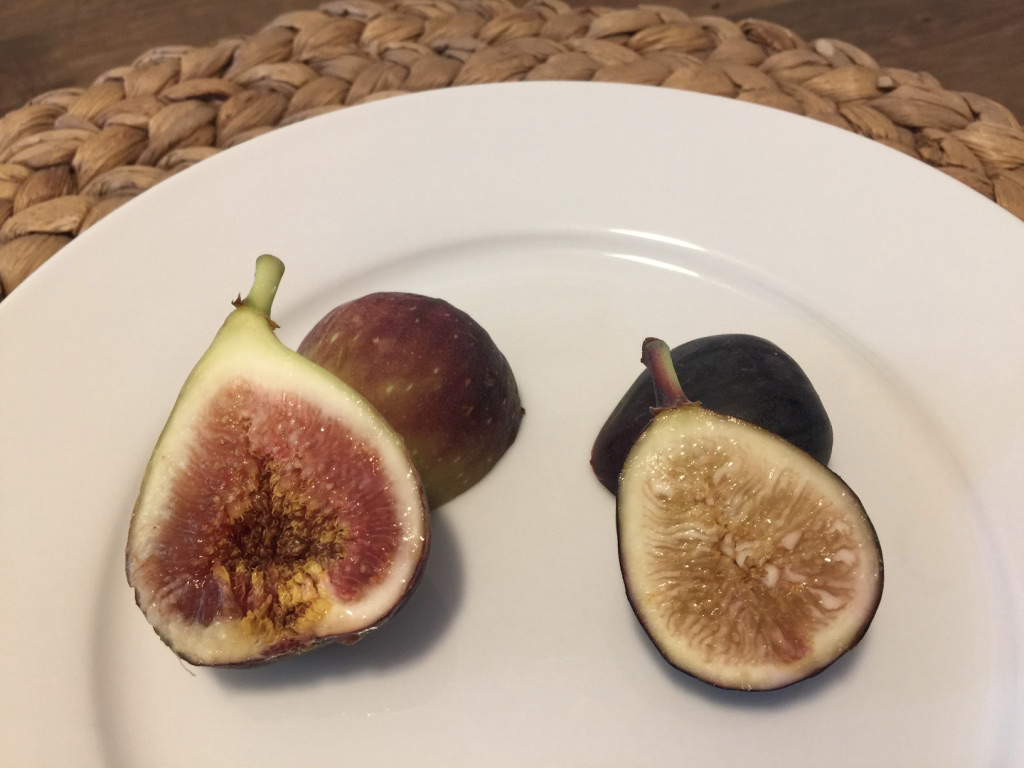 If you're anywhere near me, get your hands on some of these sweet little gems in a hurry - they won't be around for long!
Do you like figs? What are your favorite natural treats?
Please feel free to comment, upvote, or resteem if you'd like!