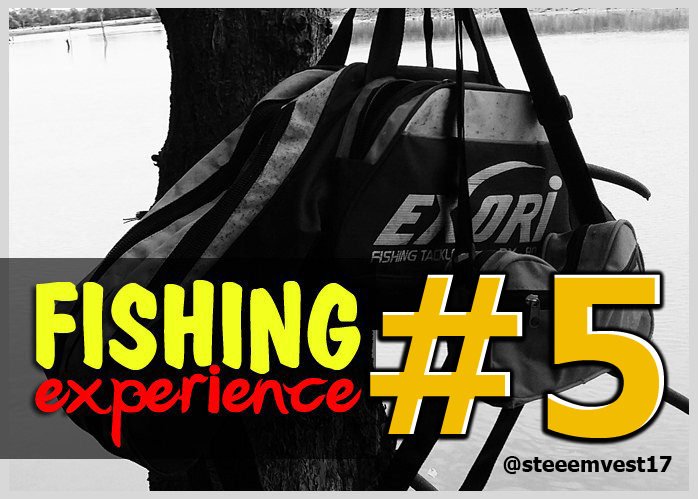 HI EVERYONE!
After iftar together with friends at Aceh Steemit Community, we talked for a while.
At that time, myself @steemvest17, along with @elmubareki, @rudalt and @qye finally decided to go fishing to a regular place we visit. Because that night we fell asleep and did not know what to do.
At first, we thought we would arrive at our destination at 21:00 UTC +7. But because of several factors which are less support, we finally reached the dock at 01:05.
However, it did not discourage us from fishing for the night. Because the four of us have the same hobby and are equally crazy about fishing. LOL.
---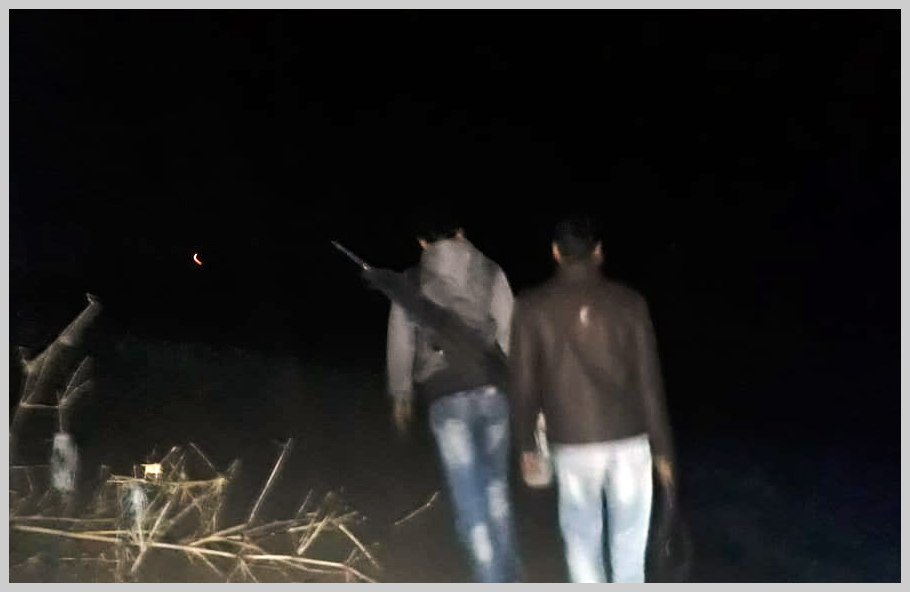 Dark Night
That night, the moon was not glowing, and we did not receive any signs of rain, so we continued to walk with our resolve because that night we thought we would get a lot of big fish.
We have purchased some preparations, such as live shrimp (fishing lures), as well as some foods for all of us.
---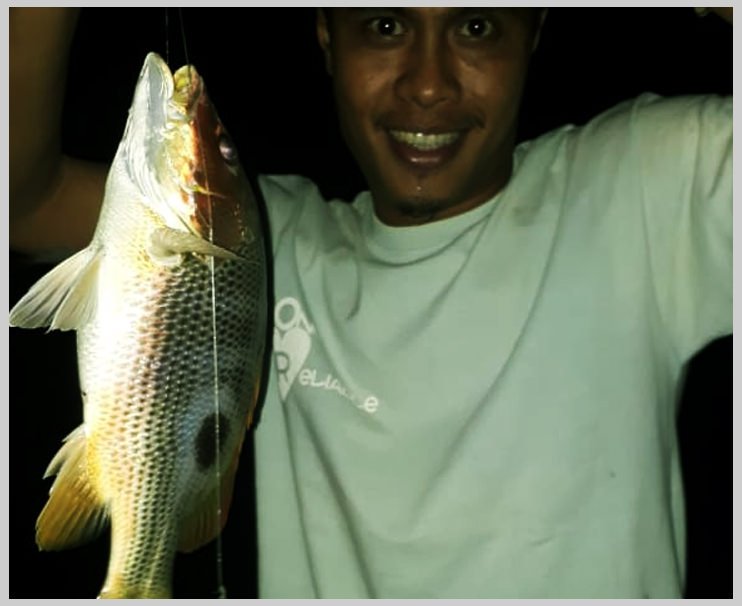 JEUNAHA 0.6 Kg
Finally, my fishing pole was pulled very strongly. I get this fish after half an hour my fishing lure is in the water. We call this fish with the name "Jeunaha", this is somewhat similar to John Snapper's fish, it's just that the size of this fish is bigger, and has a rounded mark on the left and right side of the fish's body.
Of course, this fish is very tasty, I've eaten it a few times, and that I got from fishing. How excited I was then ;)
---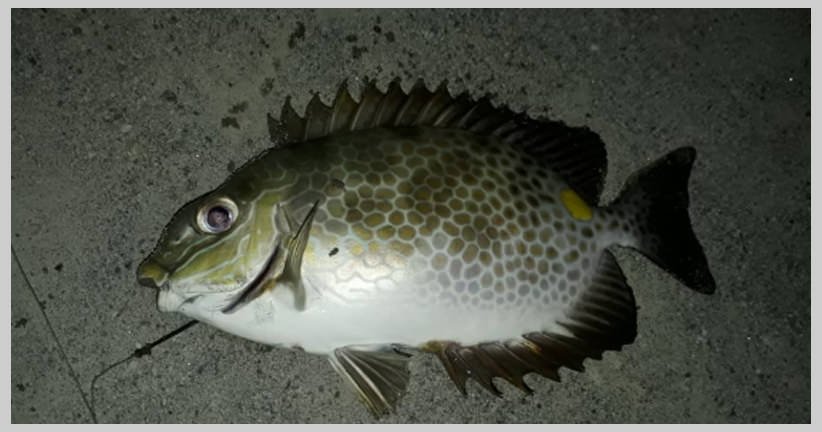 Ilak/Jeunada 0.3Kg
Not long after I got the fish, my friend @rudalt got his luck, I saw him pull his hook out of the water, and holding a fish that we call by the name "Ilak/jeunada".
This fish weighs only 0.3 Kg, smaller than my fish. However, this has paid off, albeit not so much, even then because we came too late because the water is already receding.
---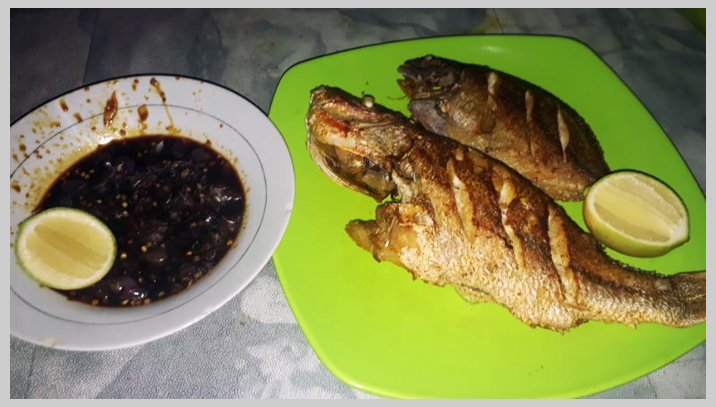 As always, I always enjoy what I get. Since I came home too early, I did not have time to cook this fish, and in the end, this afternoon I took this fish from the fridge, and I fried, with extra spice and lemon flavor.
Anglers! Are you interested? Too bad my two friends did not have a good fortune that night, they came home empty-handed, but we felt a tremendous satisfaction.
Happy Fishing!
---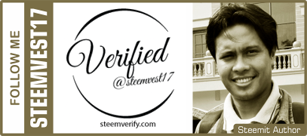 ---
||| Original Post |||
Photo Taken with:
Samsung Galaxy J7 Prime Smartphone Camera