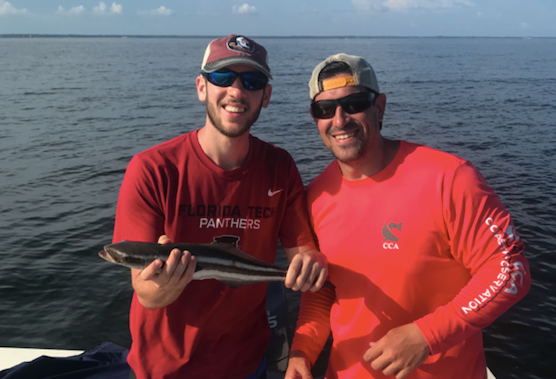 Another weekend of fishing in the books, and another new species in the boat! This past weekend I was able to take out a good buddy of mine, Chris to go fishing with me. Unlike most weekends, the fishing was very slow at my normal spot, only hooking up with around 10 fish in the first 3-4 hours. We made a move to a spot that I have wanted to try for a while to try and catch some tripletail. While we struck out on triple tail, both my sister and Chris pulled in little Cobia's.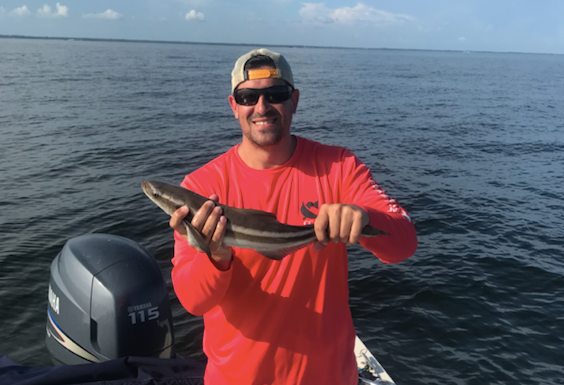 Unfortunately, both cobia were under sized and had to be released. We fished that spot for about 2 hours after they caught their cobia's, but unfortunately I was unable to bring one in. However, I did hook up with a monster, but It snapped me off after about 3 minutes of fighting.
Chris also caught a remora AKA "sucker fish", cobia's closest cousin. And earlier in the day I hooked up with my first houndfish, but it spit my hook right at the boat. All in all it was a great day of fishing, unlike the day before, but that story is for another day!