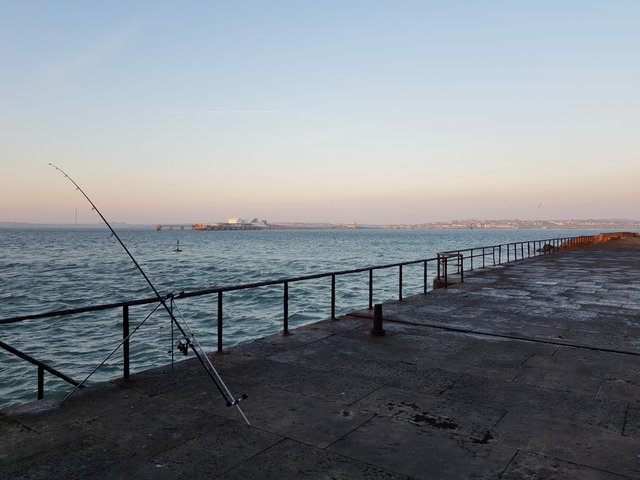 The pilgramage
With the weather being kind to us and a few days off work I decided it was time to dust off the sea fishing rods and make my pilgramage to Anglesey in pursuit of some dinner.
I headed to a known spot I have fished since childhood with plenty of bait and an ore of excitement for what might be biting.
The typical angler seen at this time of year fishing the Breakwater are usually targeting the mackeral fish however its not high on my favourite fish to eat.
I was after a much more common resident of the sea. . , the Squalus acanthias aka (Dogfish) they are the Squalidae part of the shark family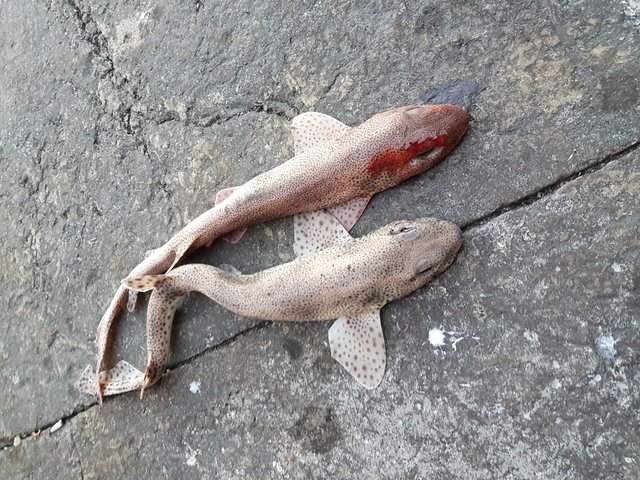 I set up and was ready to fish 4 hours before high tide, ready for the swell to push the feeding fish towards the shore and set my traps.
The tide started to roll in at 2.30am and high tide was at 4.35am so the sunset was just beautiful to see and almost like clockwork the rod started to see its first bites.
Tap.. tap-tap....... Strike!! The first fish was on, I knew strait away it was what I had come for.
Although a dogfish is a strong swimmer for it's size it was no match for the rod I use, a 14ft beach caster that i need to use to get the lead and bait at the distance needed to clear the rocks.
If you wanted more sport from them you could use a 2.5lb test curve rod but if you catch a large Ray or Conger Eel, you will soon know about it.
Also as regular as clockwork are the cruise liners and ferries that reverse into the docks to fuel up and load passengers.
Some say the fish roll in behind as the ships as the bottom gets stired up with the engines in full reverse. If anything I think it drops dead for most species but not the Doggies they stayed true to form and I managed thirteen in total.
I like to promote catch and release so 11 went back in to live another day and two came home with me for the family tea.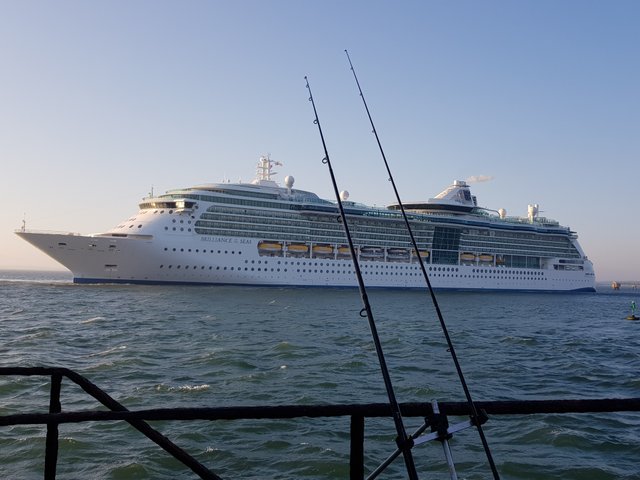 Catching bait is easy enough with a simple crab net trap and a small Mackeral Joey as bait cable tied to the top of the trap. I hope that the lobster shows up but i usually yeild a crab or two that I also take home if there is any good sized ones.
Time to cook!
So after heading home and catching some sleep I started on the crab meat.. killed as humanly as possible the crab was boiled for 18 mins in salty water before picking out the meat from all of its body and legs. There was a fair bit of meat in this one so I felt the labour was worth the effort.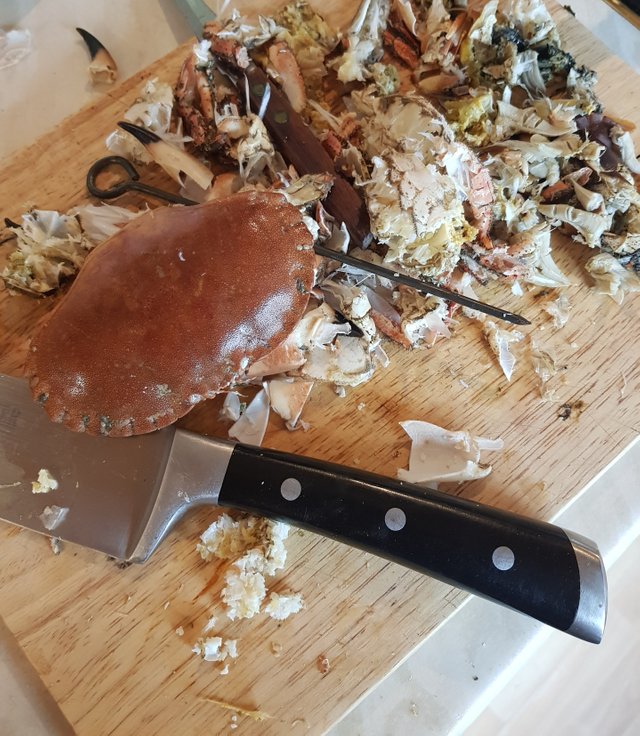 Main course
Moving onto the main course the Dogfish was cleaned skinned and filleted ready for dipping into flour then batter and finally the hot fryer. All finished off with home made chips, peas from the garden and a chunk of lemon.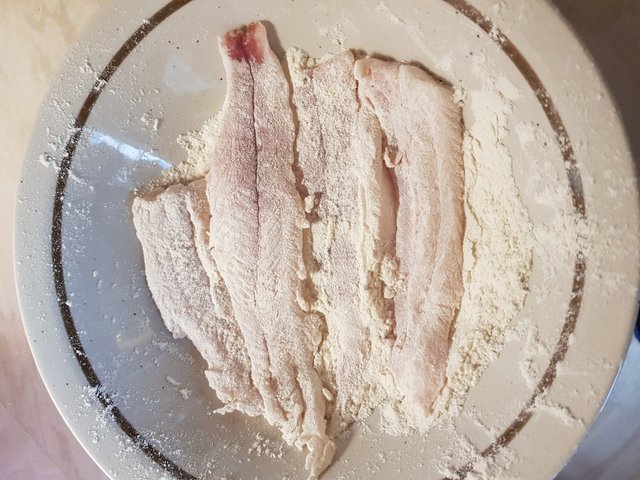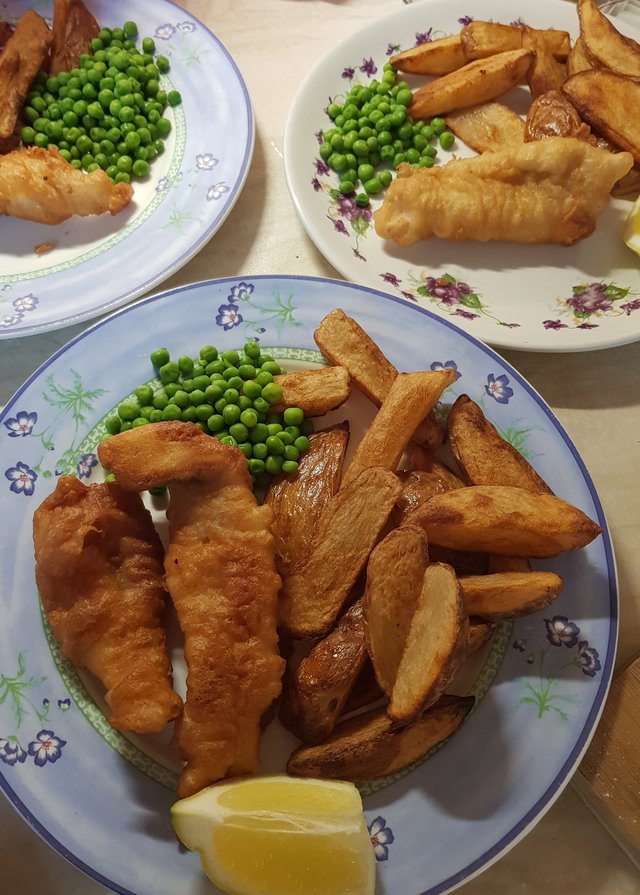 It is such a rewarding meal to have and much more sustainable than any shop brought fish could be, even tasting better but that could just be the sweet taste of success.. who knows!
As always thanks for taking the time out to share my story and if you liked it you can catch me again with more fishing adventures @callmecrypto and be sure to support Catch & Release to help our beautiful natural larder catch up with demand.