Very satisfying catch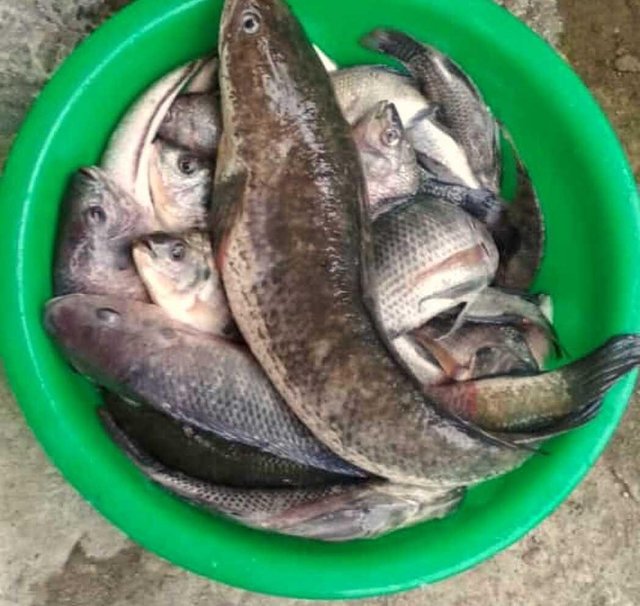 Halo semua sahabat steemit yang saya cintai,apa kabar kalian dihari yang sangat cerah ini,tentu saja kalian semua sehat dan lancar dalam segala urusan.Seperti biasa pada pertemuan hari ini saya akan berbagi lagi bersama dengan kalian tentang hasil tangkapan ikan disalah satu persawahan.
Hello all the Steemit's friends I love, how are you guys at this very brightly, this is all you are healthy and smoothly in all agencies.Samically at this meeting today I will share again along with you about the catches of fish in the field.
Pernahkah anda melihat ikan seperti ini,saya rasa sering sekali bagi anda yang menetap diperkampungan,seperti yang anda lihat hasil tangkapan kali sangat memuaskan karena tangkapan kalu ini saya peroleh ikan gabus dan ikan sepat,ikan seperti memang sangat bagus sekali untuk kita komsumsi,karena selain enak juga mempunyai khasiat yang sangat tinggi untuk kesehatan tubuh.
Have you seen a fish like this, I think so often for you who settled the fondness, as you can see the catagon's very satisfactory catches because this hatch is meal by fish cork and fish sepats, fish like very indeed very good for us committing, because in addition to good also have very high properties for body health.