Happy 1st birthday to the CO2 Cards mobile game!!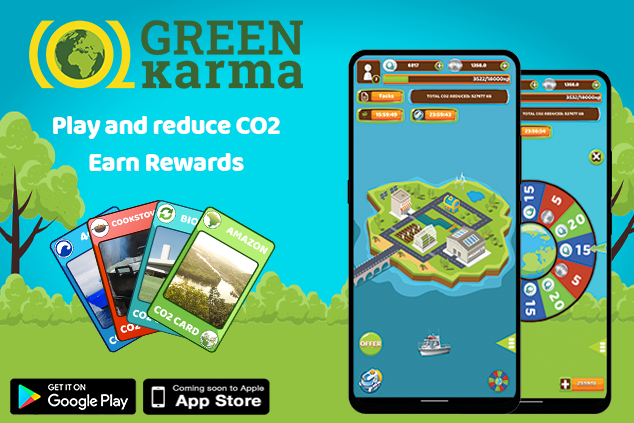 Happy 1st birthday to the CO2 Cards mobile game!! 🥳👻🎂🍾
For the first year of existence, our community grew to 14,000 active players out of 52,000 game installs! We have together offset 550,000 kilograms of CO2 Emissions! 🎉👏🙏
This equals to the amount of CO2 emitted by 119 cars 🚗 for one year, or 606,000 pounds of coal burned or 61,888 gallons of gasoline consumed. This is the amount of CO2 sequestered by 718 acres of US forest for 1 year! 🌏💚🌳 It's a big achievement for the CO2 Cards players! Congratulations!
We want to thank you all for your wonderful support. All accounts will be credited with 1000 Oxygen (O2) as a birthday present 🔵🏆.
We also gave a new name to our baby - #GreenKarma
Download or update on Google Play: https://play.google.com/store/apps/details?id=com.co2game
Don't forget to spread the word and invite new members to our community! Through the #GreenKarma app, we can all make a global positive impact using the #PHT token to support the Amazon Rainforest regeneration in Brazil, or Biomass project in Argentina, or Mangrove forest in South-East Asia, or clean cookstove Energy Efficiency project in Africa or to support those who clean plastic from the oceans!
Every bit of support counts! The more we do, the more we can help our #planetearth
Many thanks,
The CO2 Cards & The Phoneum Team