AR 15 & 9mm ~ Recertification Done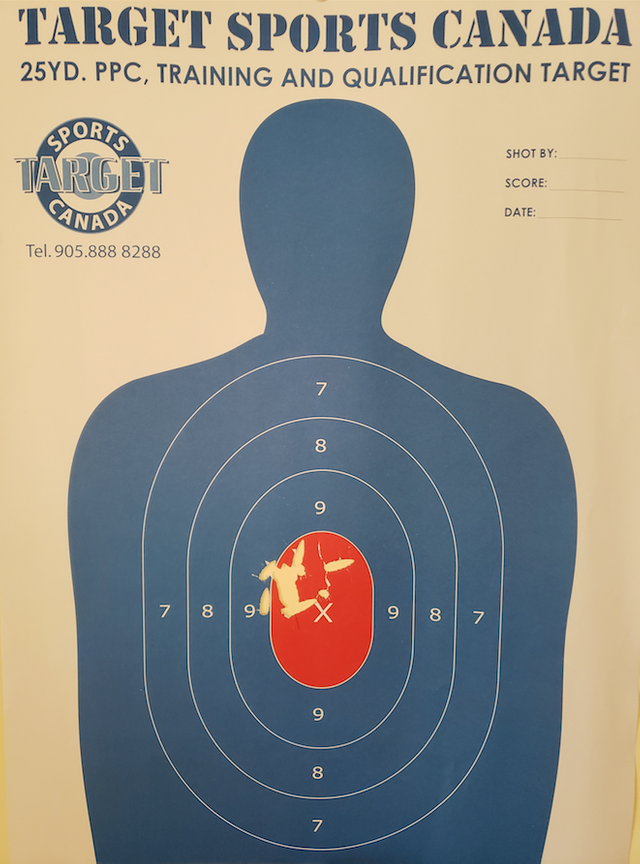 As busy as I am at the moment with moving, I took some time to get my firearms competency certificates in order. As a fully licensed firearm owner I am qualified to own any firearm restricted and unrestricted. There are some other security licenses that I hold that are specialized but I just keep them current and am not working in that field at this time. Music is far more peaceful for me.
This is the 25 yard speed qualification and must be completed in under 5 seconds. Little too much blue for my liking but I'll clean that up when I have more time to shoot this summer. As it is, that is my grouping with a full year off so I think improvement should be back up to par pretty quick.
Have a great day,
Bug