Shot from the mall where it was looking impressive.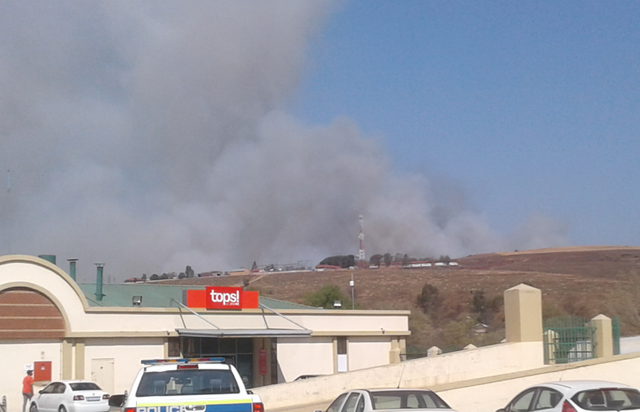 The building closest to the smoke are the government school and public electricity utility buildings and substation.
The fire on this day was luckily not threatening those buildings because there had already been a massive fire earlier there that had left no flammable material behind in the immediate vicinity of that complex.
A shot from further out where you can see smoke rising along a roughly 10 km front.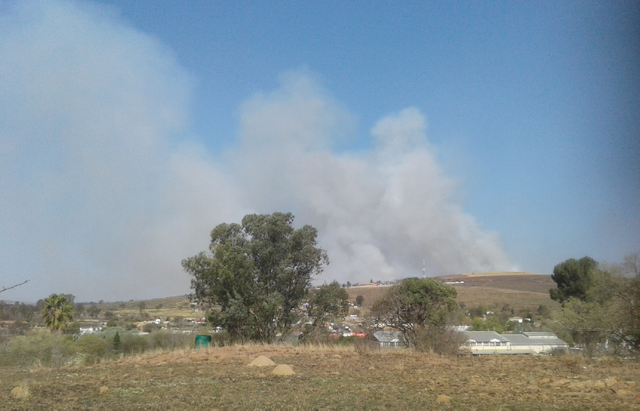 Hopefully these will be the last, we had some rain earlier this week and that should get some green sprouting up and moisten up the dry grass.
This weeks rains were the start of the rainy season for us. It's simple we get rain in every month of the year with an R in it, so September through till April. By June everything is starting to die back from the cold and dry out and that's when the fires start.