It was just a matter of time, lots of places have been burning all round us but tonight it this was the spectacular flames to be found on neighboring properties.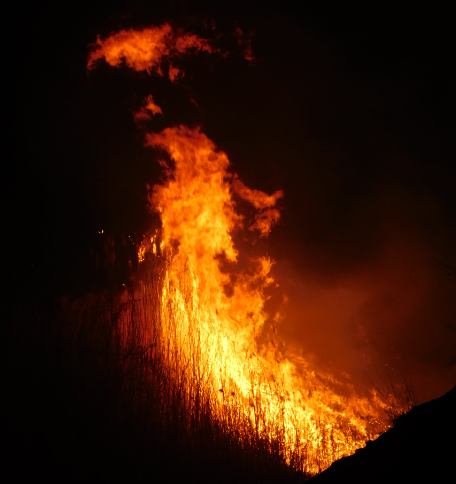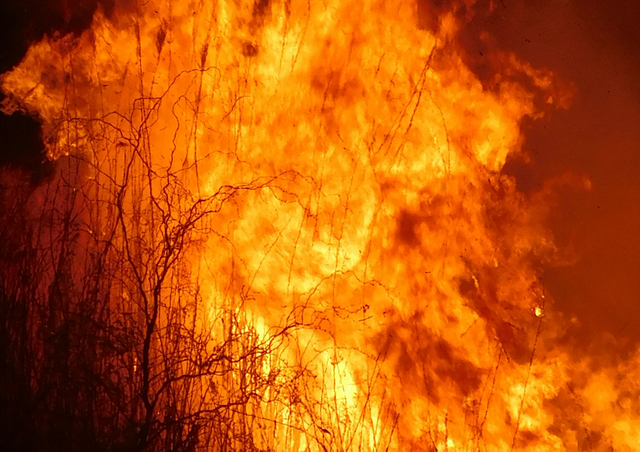 Being the very end of winter the grass is so dry and the air is warmer that the flames leap 6 to 7 meters into the air.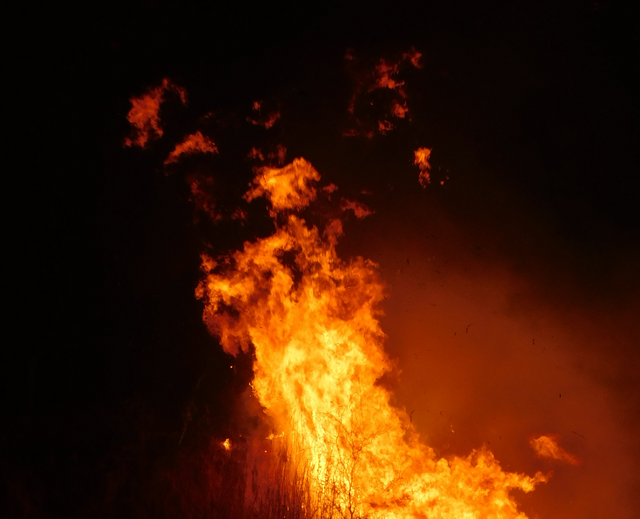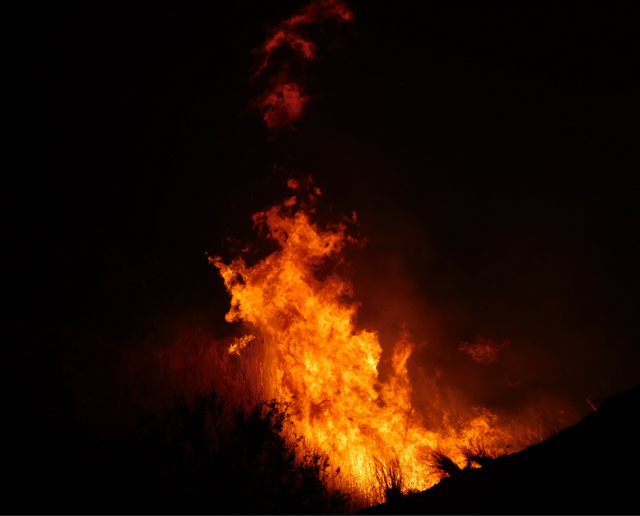 Aside from the high flames the fire was also burning across a broad front.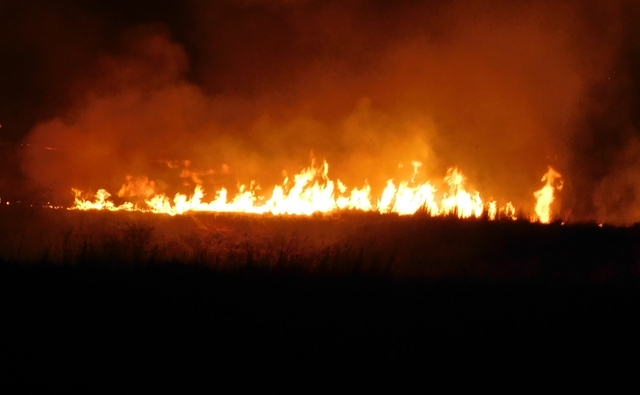 The wind was not very strong and it had burned into an area of sand quarries we waited for a couple of hours but as yet it hasn't emerged from the sand quarries yet to were we can effectively put it out.