Management in the FinTech realities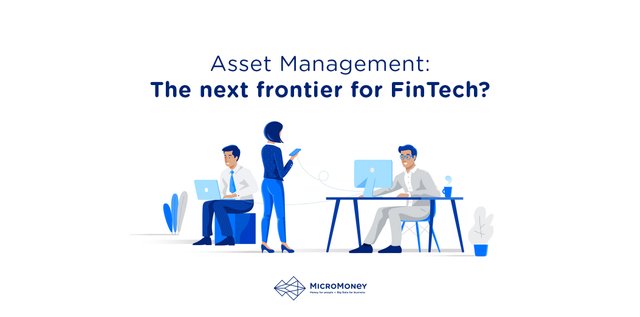 What do you need for a profitable business? First of all ask yourself — "What if…"
Me and my team did it in 2015. We asked ourselves — what if we could provide financial services to unbanked people in the emergency markets? The answer was — the world would become a better place. The second question was — how can we do it? And after not just a brainstorm, but a brain hurricane , we came up with an idea following a technical solution. Hence ,we dared to give it go.
The MicroMoney project was launched in 2015 with a small amount of cash in the pockets of its founders and with a very ambitious idea. It all began in Cambodia with twenty customers. Now it is a profitable working business with offices all over Asia.
Decentralization of the company finally came to life in October of 2017 — the business was tokenized through the ICO.
I don't want one to read this passage and start crying due to its sense and sensitivity. Let's leave it the 19th century. Nowadays , I want one to cry from the high-tech possibilities that are around us. Management is no longer just about your personal skills and sense of a good deal. Modern science has produced a lot of tools for us, and if you use them , it will help to overcome all the boundaries around you.
Cloud-based service makes it cheaper and easier to enter barriers and run a business across many industries. There are many opportunities to improve operational efficiencies by moving activities to the cloud.
Powerful analytic tools have also helped a new wave of real time investment strategies to come through . Contribution opportunities and strategies which , a couple of years ago were only available to privileged individuals with an access to private banking services — can now be reached through one's own smartphone device.
For example, our motto is "MicroMoney for people and Big data for business." We have developed a mobile scoring system for a rapid assessment of client's creditworthiness. Relying on Big Data, neural networks, and machine learning — it has the functionality to approve the very first loans for unbanked people — creating their credit histories from scratch a hundred times cheaper than traditional banks do. Our unique scoring self-learning system analyzes the data available from the borrower's smartphone and identifies potential credit risks with more than a 95% accuracy. In only a few minutes the program makes a decision whether a loan should be approved or not. If the answer is yes , it sends money to the customer's e-wallet. At the same time, financial and other companies get the access to this credit rating database based on fees, allowing them to receive a list of reliable and already assessed customers who are ready to consume their offers.
We produced a truly working business model. Our startup project grew to an international company. And now , we would like to share our experience. We believe that companies comprising the fintech sector have the potential to make a big difference for contributors and long-term savers. Increased competition will bring lower costs across the whole investment process — the more players there are on this market — the better offers there are for customers.
As we started MicroMoney in Asia , and as our company is oriented to work in emergency areas, it is really important for us — it is our social mission to help people there. Although, if you don't want to explore this region we can recommend you old mother Europe. The UK is a leading global financial service centre, and the most internationally focused financial marketplace in the world. You may start your fintech company in the states headed by Queen Elizabeth II. According to Accenture, the UK and Ireland is now the fastest growing region for Fintech contribution with deal volumes here that having been growing at 74 percent per year since 2008.Compared with the other 27 percent globally and the 13 percent in Silicon Valley.
Moreover, UK Trade & Investment — the economic development arm of the British Government — anticipates further growth in this segment. So, think globally, «if…»
Managers today shouldn't be afraid to share their ideas and to join forces with other companies. Modern management strategies are made of people — for people. A good manager today must adore technologies and help its team to grow. Nowadays you should be quick and always travel at a speed of light — the moment you hesitate to change and try something new — you are too old for the business.!