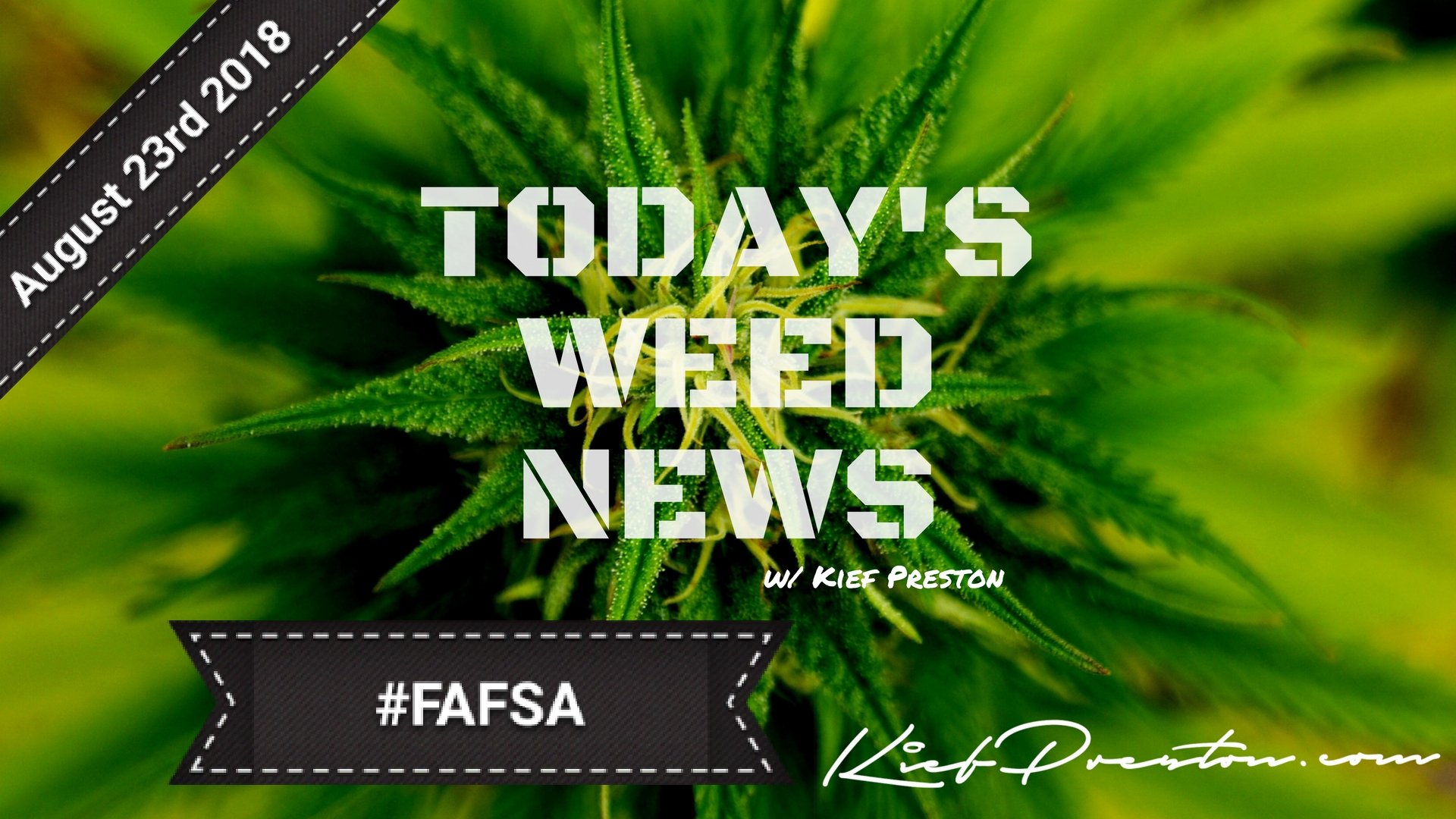 For today's weed news we go to great Washington D.C.
Senator Cory Booker just introduced the Simplifying Financial Aid for Students Act of 2018, a federal bill that wants to let people with previous drug convictions still receive financial aid for college!
As it stands right now, the Free Application for Federal Student Aid asks students "Have you been convicted for the possession or sale of illegal drugs for an offense that occurred while you were receiving federal student aid (such as grants, work-study or loans)?"
By answering "yes" to this question, applicants are all but sure to be denied any aid. This happens to around a thousand students annually.
But Booker's proposed bill doesn't stop there. As the name says, he also wants to see the FAFSA process simplified and to see financial aid extended to students who qualify as DREAMers.
Senator Booker has become a very vocal supporter of cannabis in the Senate in recent years and looks like he will continue to do so in the future.
Let's hope that this bill is successful so that smart kids who get faded can still get help paying for school and have a chance of finding good paying jobs and careers thereafter. We all know school is expensive as hell.
Shoutouts to Senator Cory Booker!
And that's what's up in Washington DC.
source: bit.ly/2wqu8L7
"Take Action Today to Help Legalize Weed Tomorrow" -Kief Preston
START HERE: kiefpreston.com/
Wanna GROW? Free GROW BIBLE – https://bit.ly/2podIAg
NEED A VAPE? VaporNation has Da Buddah Vaporizer and ALL the BeSt Brands + FREE SHIPPING - https://bit.ly/2L6hOFp
If you enjoy my content please leave a comment, ask a question, like it, share it, and subscribe for more! It will help me grow my blog and motivate more people to stand up for cannabis and start enjoying its' many benefits.
Stay UP! -Kief
▶ STEEMIT steemit.com/@kiefpreston.com
▶ Pinterest – pinterest.com/kiefpreston
▶ Youtube Channel – bit.ly/2GPQg64
▶ Kief Preston's Time-Tested Edibles Cookbook Series http://bit.ly/2EXIwAZ
▶ My website KiefPreston.com
▶ You can also support the cause by shopping on Amazon for ANYTHING you need using this link https://amzn.to/2GrxPog
More FIRE TRACKS from LMR & Mr Go Hard https://bit.ly/2plIWbe
▶ Hear me on Smoke Radio here: https://bit.ly/2JTCgJw
》》》FOLLOW and LIKE the Weekly Weed News 2.0 Podcast on Spreaker: bit.ly/2HjLf99 or on Itunes, Stitcher, Soundcloud, iHeartRadio AND nOw on Spotify!