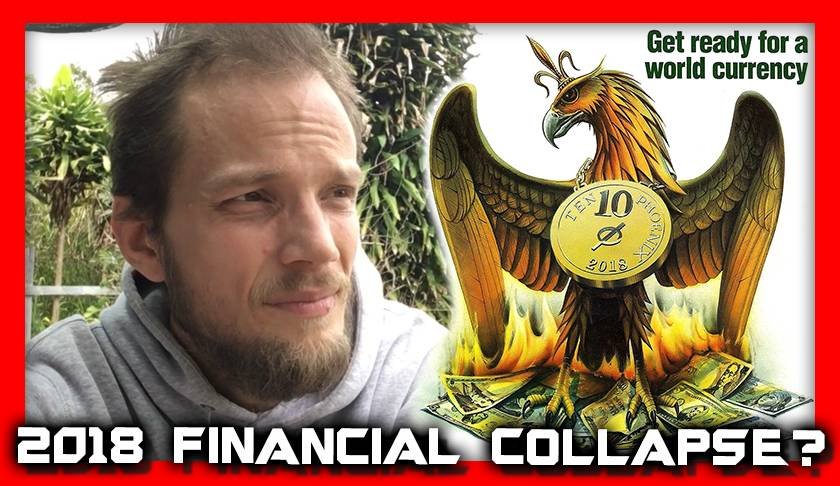 ---
This is going to be a very interesting year. The US and Canadian deficits reach all-time highs, Italian bonds are tanking and potentially create another Euro crisis, the Turkish Lira is devaluated, Trump creates an economic war with Europe by drastically taxing metal imports to the US and maybe even forbidding German cars, Deutsche Bank - the biggest derivate bank in the world - is about the implode and create the next banking crisis, and massive pension and housing bubbles are about to burst.
Amidst all that we have the 1988 cover of the Rothschild owned The Economist magazine predicting a world currency for 2018 which fits perfectly to what happens astrologically with the planet Uranus (symbolizing revolution and change) moving into the sign of Taurus (symbolizing finances, currency, internet and technology) which happened in 1933 last time as well as the master number 11 which enfolds its full potential on November 11th, 2018 (11 - 11 - 11 because 2+0+1+8=11). In this video I am talking about all these things and its esoteric meaning.
I have got some of the info from @positivesynergy great article.
---
▶️ DTube
▶️ IPFS