Should Your Long-term Savings be in Banks?
Before I start a dispute whether long-term savings should be put in banks or not, let us first discuss the difference between short term and long term savings.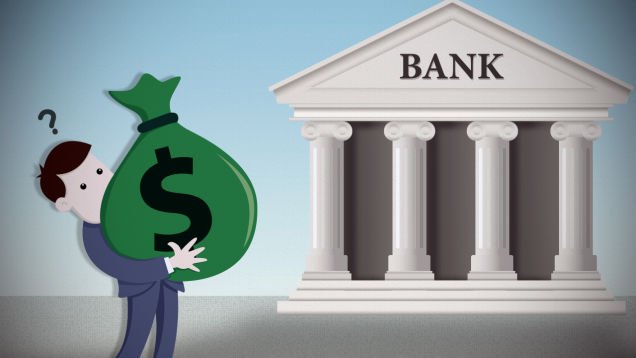 source
Clearly, not all of our financial goals are the same. From that newly-released Samsung Galaxy S9 to that two-story modern house, the latter may take some time to realize than the former depending on the amount of money needed and the target period desired. Thus, our financial goals shouldn't be approached the same way for these financial targets should be principally identified as short-term or long-term in order to know the best financial vehicles to reach those dreams.
But what really is the difference between the two? Well, it's pretty much obvious, isn't it?
Short-term goals are your immediate expenses. The timelines of such goals may vary, but these are the things that you'll generally spend within days, weeks, months or a year. Saving for a vacation, buying a gadget or paying for a monthly tuition are examples of short-term goals. On the other hand, long-term goals are those aspirations which may take several years or even decades to achieve. This includes saving for a dream business or preparing for retirement.
According to Bro Bo Sanchez, there are only two kinds of money that should be put in banks, Business Money and Emergency Money, and I totally agree with it. Don't get me wrong, I also love banks. I use it to pay for my monthly and quarterly bills conveniently and to have something to turn to in case of contingency and emergency. Through it, I can withdraw money in just a snap, but I would never put my long-term savings in it.
Know why? Mainly because of Inflation and Bank's Low-Interest Rate
Inflation is the rate of the decreasing purchasing power of a currency due to the increasing prices of common goods and services. Currently, Philippines' inflation rate is projected to stand at 4.40% in 12 months' time from its 3.0% average annual inflation in 2017. Considering the average annual interest of banks with at most 1.125% (including the time deposits), inflation surely overpowers the rate of interest the bank offers. Well, my bank offers 0.25% interest per annum, how cruel is that? Do you think that could beat the inflation rate if your financial goal is for long-term, not to mention the underlying bank taxes that you have to pay?
There are many factors to consider when you are after long-term savings, but the most important factor to take into account is beating the rate of inflation. Mutual Funds, UITF, and Stock Market are several avenues which are best for long-term savings. The level of risks of these investments may vary due to inevitable volatility and fluctuations, but historically, these investment vehicles always show an uptrend in the long run, averaging with 5-10% annual interest.
Well, I am not discouraging you to withdraw your deposited funds in the bank. Banks are our friends. They make our lives easy as financial transactions become more digital. However, it is not the best avenue to save up for long-term for these establishments only use your money for investing in other assets, in return for an insignificant amount of interest for your account.