How Does Decisiveness Affect Your Finances: Explained Through Trading SBD on Bittrex
Did I make the right decision? Is this the best option to choose? Do I have to decide right away?
All our lives, we are given the gift to decide. As what Stephen Covey said, our current selves are the products of our own decisions. We made right and wrong choices, yet every bit of them contributed to who we are right now, no matter how big or small they were.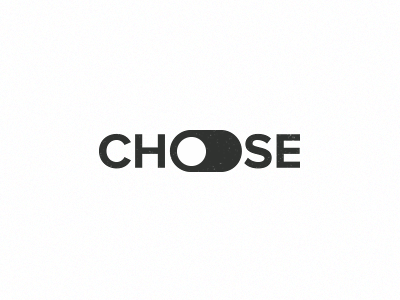 source
Currently, I am working as a Quality Control Engineer in a company that manufactures prestressed concrete. I could work in a structural designing firm or a high-rise building, but I chose to be a QC Engineer instead, and I am working for a year already in such firm.
@danyopana12
and
@ja9garnett
are my co-workers in the QC department. Since our job is focused mainly on the quality of our concrete products, we have to do the decision to accept or reject the raw and finished materials through executing several tests. It is in our hands where the company's reputation relies. And it is our job not just to make decisions, but to make the best one the quickest possible way.
Let me stress that out once again,
Make the best decision the quickest possible way.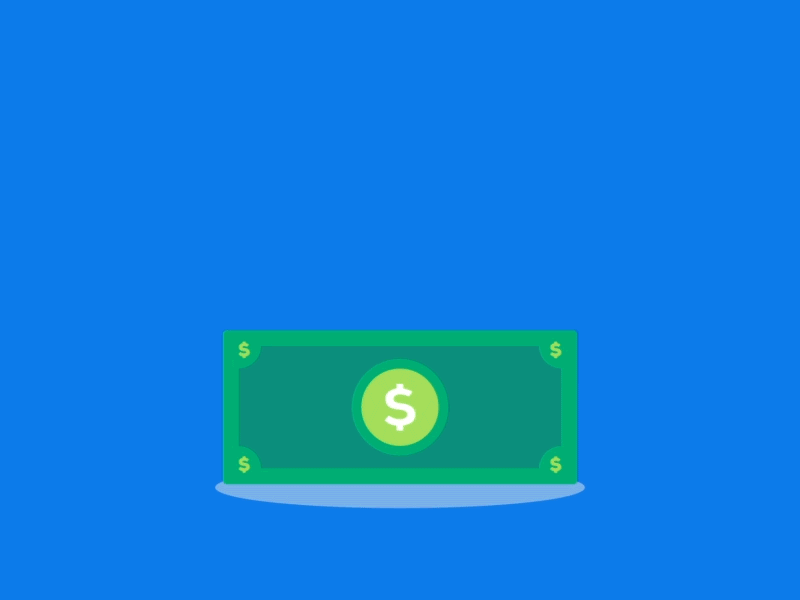 source
Decisiveness also plays a great role in our financial lives. Oftentimes, our current financial statuses are the results of the financial decisions our ancestors made ages ago. Consequently, the financial decisions we make today will greatly affect our future financial statuses as well. This will leave us a question, How should we decide then?
According to Robert Kiyosaki in his book Rich Dad Poor Dad,
The faster you can make a decision, the more likely you'll be able to seize opportunities – before someone else does.
Indeed, opportunities are always there. How quickly you respond to those opportunities is one of the crucial parts of being decisive. Now, let me show you a little analogy through trading some SBDs on my Bittrex account. I am fully aware that not all Steemians are conversant with Cryptocurrency Trading, but I will make this explanation as simple as possible.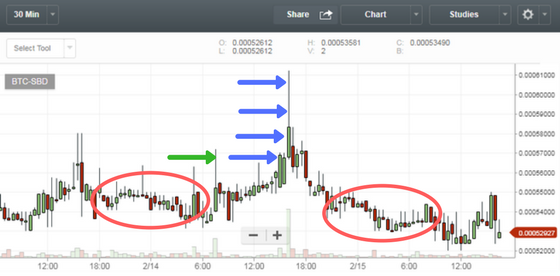 This is a screenshot while trading some SBDs on my Bittrex account. Green sticks are indicating that the number of buys outnumbers the number of sells for SBD, while red sticks signifies otherwise.
Deciding Phase. Take a look at the oblongs on the chart. These are the times when I asked myself, should I sell my SBD? Well, on the first oblong, I said "Yes, sell it! It might go up anytime now". On the second oblong, I told myself, "No, it might go downwards this time. Just hold the rest of your SBDs and wait for another exit point."
Turning Point. You see that green arrow? When I saw how SBD's price goes up, I told myself, "Hey, it could go up any time now. You should set selling points already."
Making the decision. After having the great intuition that SBD's price will rise any soon, I immediately put sell orders at different intervals. Those four blue arrows indicate my successful selling of SBD at a much higher price.
What did I do during other times? I did nothing. Doing nothing is also a decision, I may have missed the opportunity to gain some more, but I may have also saved myself to sell in losses. Yes, not all of my trades are successful, but I always strive to do better trades next time.
If you can't make up your mind decisively, then you'll never learn to make money anyway. Opportunities come and go. Being able to know when to make quick decisions is an important skill.

Robert Kiyosaki –- Rich Dad Poor Dad
At this point in your life, what have you done to make your future financial life prosper? Did you save for the future? Did you make the right investments? If not, then you've got to decide now since delaying those things could mean financial struggles in the future.
Mastering to make good decisions in a little amount of time is a skill. Sometimes, having the decision to lay back and let the universe run on its own is the best decision to have. However, the fact still remains that in every decision we make, we are trading the future in our hands. We are our the bosses of our own lives. We have the power to change our lives, but we've got to make good decisions either small or big the quickest possible way. If you made a good one, celebrate it, but if you made a bad one, then you must learn from it.