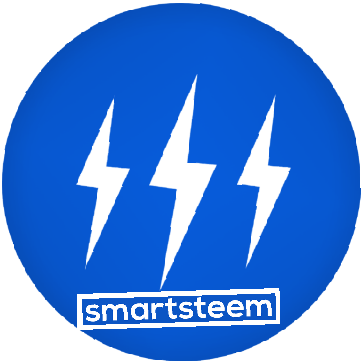 Smartsteem is a steem-based investment and promotion platform which give users(steemians) the opportunity to invest and promote their posts on the steem blockchain by way of buying votes. Users invest and earn revenues on the platform either by selling their votes or delegating their SP to smartsteem.
Smart steem ranks # 55 on https://www.stateofthedapps.com with impressive stats.

GETTING STARTED
To begin using the amazing services on smart steem, you need a functional steem account. Then visit the web dapp/site at https://smartsteem.com and sign in with steemconnect.


FEATURES OF THE DAPP
DASHBOARD
PROMOTE
INVEST
BALANCE
SETTING
TOOLS
SMART MONSTER
DASHBOARD: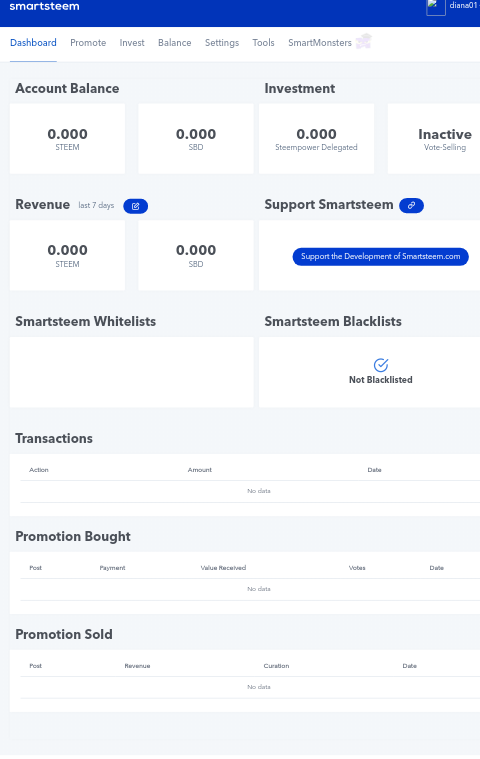 Your smartsteem dashboard consists of your investments, balances, revenue, promotions you've made with the platform, your transactions - in short, every action that you perform on smart steem platform reflects here on your dashboard.
PROMOTE: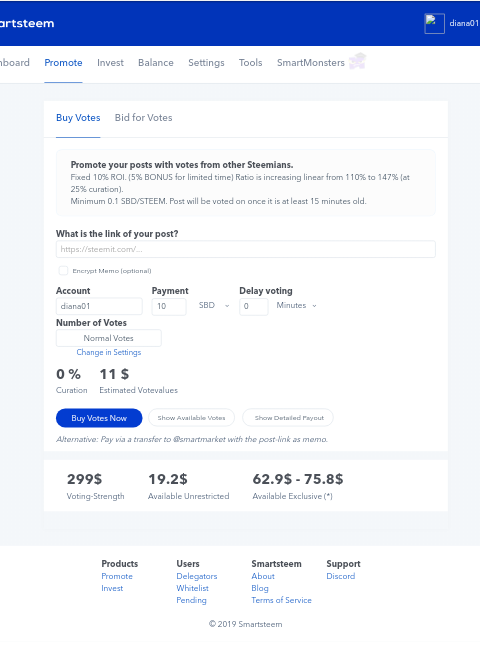 This feature enables you to promote your steemit posts either by direct buying of vote, or by bidding for votes.
INVEST: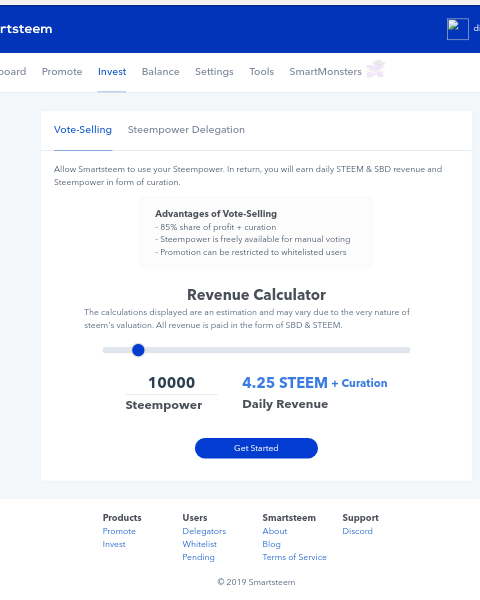 This feature offers users the two means to invest on the platform - vote selling and SP delegation.
BALANCE: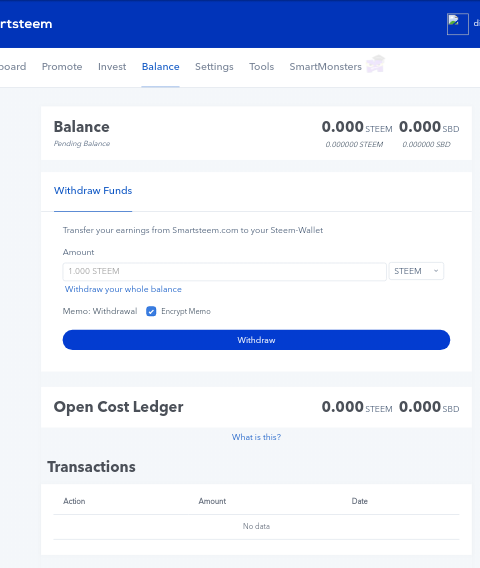 This reflects you total balances (revenues from your investments - vote selling and SP delegation). You can view the record of your transactions/activities here and withdraw your funds to your steemit wallet any time.
SETTING:
This lets you make basic settings to your smartsteem account regarding your investments. The settings here are in respect to:
Payouts: Set your preferred duration before claiming your revenue.
Vote selling: Set the range of SP percentage within which to sell your vote, percentage of generated revenue to share with the smartsteem (if desired), and blacklist users and tags you wish not to vote on(if any)
Delegation: Make delegation and set the percentage of your revenue to share with smartsteem if desired.
Promotion: Offers you a range of vote types to choose in promoting your posts.
TOOLS: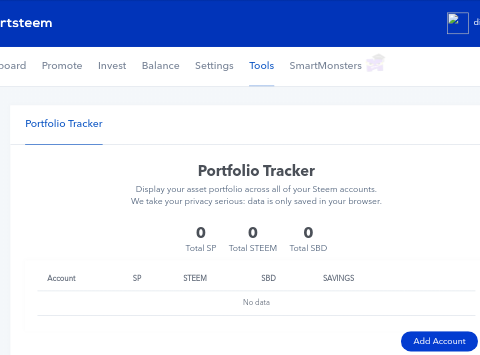 A portfolio tracker that enables you view your holdings (SP, Steem, and sbd) across multiple Steem accounts. Hence, you can add more Steem accounts here if you have more than one.
SMART MONSTER: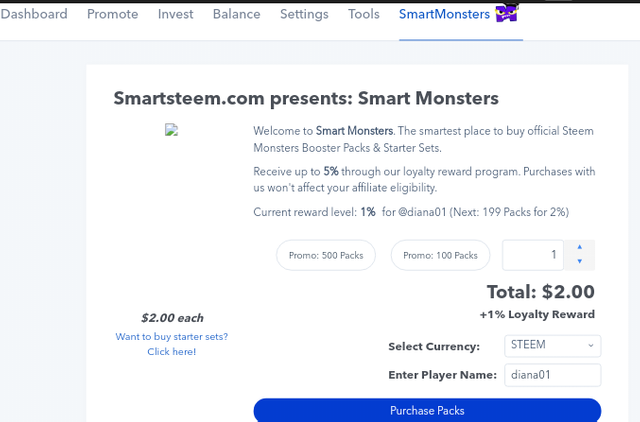 This allows users to purchase Steem Monsters Booster Packs & Starter Sets right on the platform.
HOW TO PROMOTE YOUR POST WITH SMART STEEM
On smartsteem, you can promote any number of your posts or a friend's posts you think deserving of good upvotes. Take these steps:
Copy the post url you wish to promote
Head to smartsteem and log into your account
Select promote from the menu. You are presented with options to buy or bid for votes.
We want to just buy a vote now, so we go with buy vote from the options.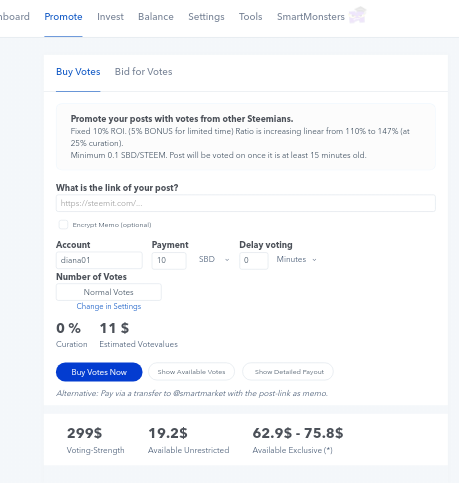 Input the post url where it asks for the post link.
In account, enter your account name (not your friend's) The payment for the vote would be deducted from this account.
Enter the amount of steem/sbd you wish to buy the vote with.
Enter a time frame if you wish the vote to be delayed a bit otherwise leave it at zero.
Determine the type/number of votes you want in your settings. Here our choice is Normal votes
You should be able to see your estimated payouts and profits in the Detailed Payouts section just below the page. If you are satisfied with the potential outcomes you see there, hit the blue button to buy the vote.
At this point, you'd be directed to the steemconnect page again to confirm the operation with your active key. Get your active key from your steemit wallet, input it in the required field and submit to promote your post.
SELLING YOUR VOTES
To invest on smartsteem by vote selling,
Log into your account

Select Invest from menu

Click on get started. You'll be directed to your settings to choose your desired selling options (refer to vote selling settings above)


Once your preferences are set, turn on the enable button to enable vote selling.

Finally, hit authorize account and confirm through steemconnect to execute your options.


DELEGATING SP
Before delegating your SP, it is pertinent to note that your delegated SP would be locked up until you undelegate it again in your settings. So unlike with vote selling, you won't have access to you SP while under delegation. Also it is advisable to reserve at least 20 SP to enable you perform basic actions on steemit. That said, to delegate your SP to smartsteem,
Click on invest.
Click get started
In the settings that open up, set the amount of SP you wish to delegate and the revenue percentage to share with smartsteem (if desired)
Click on delegate and confirm the operation through Steemconnect.


GOOD STUFF ABOUT THE DAPP
Smartsteem is awesome for the opportunity it offers steemians to invest and grow on steemit. Steemians who would otherwise not be able to get upvotes on their posts can buy votes here to give their posts some boost.
The vote selling and SP delegation services the dapp offers are of immense value as they help in checking SP wastage. Users/steemians who are not very active or are away from the platform can accumulate steem/sbd rewards by selling their votes or delegating their SP on smartsteem.


DOWNSIDES?
I see no downside with the dapp save the fact that some users might abuse the vote buying service for instance by using it to boost even plagiarized posts.
I think it would be great if the platform can come up with some measures to check such abuses.


MY RATING
For the excellent services, features, and above all, the value this dapp has added to our steemit lifestyle, I give smartsteem 5 stars.
Useful links on smart steem: